Waelti, Kittleson headline Badger Midget banquet

McFarland, Wis., Nov. 5 --- Driver Champion Brandon Waelti and car owner Harlin Kittleson headlined the list of honorees at the annual Badger Midget Auto Racing Association awards banquet Saturday night at the Fifty One Hundred. The event brought the curtain down on the 80th anniversary season for the series sponsored by Zimbrick Chevrolet of Sun Prairie and Mid-State Equipment.

Waelti's season was highlighted by five feature wins at three different tracks driving the Stealth/Ford Duratech No. 15. Jeff Eikland and Dave Gundlach were named Mechanic of the Year.

The car owner title comes twenty-years after Kittleson's only other Badger crown with Randy Koch as driver, which was also the rookie season for Waelti. Waelti's previous best point finishes were runner-up in 2007, and three times finishing in third place.

Multiple award winners included: Robbie Ray: Pat Stender and Terry Vaughn Awards, Kurt Mayhew: Frank Conner and Kevin Doty Awards, and Jeff Zelinski winner of the Best Appearing Car and Most Improved Driver. Other award winners included: Aaron Schuck (Hard Charger), Bill Blummer (Media Award), Denny Smith and Chuck Bollig (Appreciation Awad).
-end-
Tyler Baran tops Badger finale at Sycamore

By Bryan Gapinski

Sycamore, Ill.., September 10 ---Tyler Baran won the 25-lap Mid-State Equipment/Zimbrick Chevrolet of Sun Prairie Badger Midget Racing Series feature, Saturday Night at Sycamore Speedway. The event brought to a close the 80th year of sanctioning midget auto racing for the organization, oldest in the country.

Polesitter Nick Baran took the lead at the start followed by Brad Greenup and Tyler Baran. The events only two cautions appeared for spun cars on the fourth and sixth lap. Tyler Baran passed his brother Nick for the lead on the Lap 5. By the midway point Baran held a two second advantage over second place Sean Murphy.

Brandon Waelti, who clinched the Badger championship last week, started in 16th position , and drew the attention of the sizeable crowd as he charged through the field. Waelti was in tenth place on Lap 5, and moved into the top five four laps later.

Baran continued increase his lead to a straightaway advantage over Murphy, with five laps remaining. Baran spent the final two laps in heavy traffic and saw a third of his lead disappear.

Baran driving the Scott Baran owned Boss/Chevy No. 11 finished 4.32 seconds, ahead of Murphy. Waelti's charge through the field netted him a third place finish, followed by Nick Baran and Kurt Mayhew.

"This victory is the result of a lot of hard work by my crew changing our team over to dirt this year from a pavement program, it's great to get a victory with Badger" said Baran, who became the sixth different Badger feature winner in the 14-race series.

SUMMARY
25-lap Feature: 1. Tyler Baran; 2. Sean Murphy; 3. Brandon Waelit; 4. Nick Baran; 5. Kurt Mayhew; 6. Brad Greenup; 7. Jeff Zelinski; 8. Zackk Emmons; 9. Jack Routson; 10. Mike Stroik; 11. Ken Hansen; 12. Randy Reed; 13. Brian Peterson; 14. Kyle Koch; 15. Aaron Schuck; 16. Buddy Luebke; 17. Bob Schreffler; 18. Bryce Dunn; 19. Darren Ihrke; 20. Denny Smith; 21. Laura Smith.

8-lap Heat Race Winners: Mayhew, Zelinski, T. Baran.
Cars Present: 21 Feature Lap Leaders: N. Baran 1-5, T. Baran 6-25.

-end-
Waelti claims Badger Midget Championship with Angell Park victory

By Bryan Gapinski

Sun Prairie, Wis., Sept. 4---Brandon Waelti won the 25-lap "Advanced Fastening Supply Kevin Doty Classic" Mid-State Equipment/Zimbrick Chevrolet of Sun Prairie Badger Midget Racing Series feature Sunday Night at Angell Park Speedway.

The event was the season finale of the 70th anniversary year of racing at the 1/3-mile clay oval. Waelti and car owner Harlan Kittleson clinched the Badger Driver and Car Owner Championships, with one race remaining.

Brock Hunnell jumped into the lead at the start closely followed by Aaron Schuck and Waelti. Waelti passed Schuck for second place on the seventh lap. One lap later Hunnell began lapping the tail of the field before the lap was completed, Waelti passed Hunnell for the lead.

Waelti maintained a two second lead over Aaron Schuck, when the events first caution appeared with five laps remaining due to Schuck's car coming to a stop. Two more cautions over the next two laps kept the field bunched up. On the final restart Waelti maintained his advantage driving the Harlan Kittleson owned Stealth/Ford Duratech No. 15. scoring his fifth series victory of the season.

Brad Greenup scored his best career series feature trailing Waelti by one second at the finish. Andy Baugh, Kurt Mayhew, and Derek Childs completed the top five.

"This is go great winning the title I need to thank my team and everyone who helped me get to this point during my career, also to win the Doty Race is fabulous Kevin was a great competitor and ambassador for our sport" commented Waelti. Waelti's previous best Badger season point finishes were second in 2007, and third place three times.

SUMMARY
MIDGETS
25-lap Feature: 1. Brandon Waelti; 2. Brad Greenup; 3. Andy Baugh; 4. Kurt Mayhew; 5. Derek Childs; 6. Broc Hunnell; 7. Zack Emmons; 8. Buddy Luebke; 9. Mike Stroik; 10. Ryan Probst; 11. Randy Reed; 12. Bryce Dunn; 13. Jeff Zelinski; 14. Ken Hanson; 15. Laura Smith; 16. Aaron Schuck; 17. Jason Dull; 18. Denny Smith.

-end-

Farley victory gives Mayhew two straight Badger Midget wins

By Bryan Gapinski

Farley, Iowa., September 2 ---Kurt Mayhew won the 25-lap Mid-State Equipment/Zimbrick Chevrolet of Sun Prairie Badger Midget Racing Series feature, Friday Night at Farley Speedway. The event, was part of the multi-day 39th annual "Yankee Dirt Track Classic", and the first at the track for Badger since August 21, 2004.

At the start of the event Mayhew passed five cars from his sixth place starting position to lead the field off Turn 2 on the opening lap. A three-car accident on the fifth lap erased Mayhew's two-second advantage.

Mayhew continued to lead with an intense four-car battle for second place behind the leader. Robbie Ray closed to within a car length of Mayhew with ten laps complete. One lap later Ray assumed the top position. Ray slowed while leading with a flat tire on Lap 17. At the same moment during the caution, the fourth and fifth place cars of Brandon Waelti and Aaron Schuck stopped in the work area to replace flat right rear tires. Waelti, Schuck, and Ray rejoined the tail of the field with new tires.

Mayhew again led on the restart over Derek Childs and Ken Hanson. Childs slowed with a flat tire with five laps remaining bunching up the field. Mayhew led Hanson on the restart followed by the trio of Ray, Waelti and Schuck all who pitted for new right rear tires three laps earlier.

Mayhew maintained a steady pace with positions behind him changing several times before Ray took over second place, with two laps remaining. Mayhew finished a one car length ahead of Ray. Schuck, Waelti, and Hanson completed the top five.

"I was hanging on the final few laps hoping my tires would hold out, there was a major vibration but we made it to the finish line" commented Mayhew after his second straight series victory in five days.

Next for Badger will be the Angell Park Speedway season finale on Sunday Night Sept. 4. The "Kevin Doty Classic" will also feature the Speedway Motors POWRi North Outlaw Micro/ Badger 600 Micro Series .

SUMMARY
25-lap Feature: 1. Kurt Mayhew; 2. Robbie Ray; 3. Aaron Schuck; 4. Brandon Waelti; 5. Ken Hanson; 6. Mike Stroik; 7. Derek Childs; 8. Jeff Zelinski; 9. Buddy Luebke; 10. Denny Smith; 11. Randy Reed; 12. Don Bigelow; 13. Kyle Koch; 14. Laura Smith.
8-lap Heat Race Winners: Zelinski, Ray.

Cars Present: 14

Feature Lap Leaders: Mayhew 1-11 Ray 12-17, Mayhew 18-25.

-end-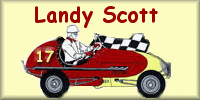 1947 Badger Midget Champion website