ABREU LEADS MIDGETS TO BELOIT & BELLEVILLE

Rico Abreu of Rutherford, Calif. has been nothing short of spectacular so far in the Honda USAC National Midget Series this year!

Abreu will try to keep his streak of "podium" finishes intact in three events this week in Kansas. The "Chad McDaniel Memorial" is Tuesday night at Solomon Valley Raceway in Beloit, while the "Belleville Midget Nationals" unfolds July 31-August 2, with Midget races Thursday and Saturday. The USAC Silver Crown cars compete at Belleville Friday.

Abreu's record in nine races so far is simply amazing, with three wins, two seconds and three thirds! Last year he was second at Beloit and had a first and a second at Belleville!

Abreu's team, the Keith Kunz/Curb-Agajanian team, swept Belleville in 2013, teammates Christopher Bell and Tanner Thorson taking first and third respectively in the Belleville finale. They all return this year with sights set on a repeat at the North Central Kansas Free Fair's half-mile dirt oval.

Top challengers in the Kansas events are expected to be three-time Belleville champ Jerry Coons Jr., two-time Belleville champ and 2014 Chili Bowl winner Bryan Clauson, two-time Belleville king Dave Darland, Tracy Hines, teammates Chris Windom and New Zealander Michael Pickens, Zach Daum and Andrew Felker.

Abreu enters the Kansas swing with a whopping 96-point lead over Bell, but with over 200 points available in the three races, the standings could change.

2014 Honda USAC National Midget Standings: 1-Rico Abreu-609; 2-Christopher Bell-513; 3-Tracy Hines-494; 4-Bryan Clauson-472; 5-Tanner Thorson-445; 6-Chris Windom-387; 7-Zach Daum-357; 8-Andrew Felker-332; 9-Michael Pickens-323; 10-Kevin Thomas-317.

-end-

BELLEVILLE'S 2ND "HUSTLE ON THE HIGH BANKS" FRIDAY;

100TH SILVER CROWN WINNER BYRNE GETS LAST-LAP JD BYRIDER WIN

The second annual "Hustle on the High Banks" is on tap for the USAC Silver Crown Championship Series Friday night at the famed "Belleville High Banks" in Kansas. Tracy Hines is the defending race champion on the half-mile dirt oval which hosts this week's "Belleville Midget Nationals." The Silver Crown cars practice Thursday and race Friday, with a 50-lap main event.

Hines enters the race 39 points behind Kody Swanson after a disappointing finish last Thursday night in the J.D. Byrider "Rich Vogler Classic" at Lucas Oil Raceway in Indianapolis, Ind. Hines was involved in a tangle on lap 17 although his 19th-place finish kept him in the runner-up point slot.

Defending two-time series champion Bobby East now sits third in the standings, just three point behind Hines going into Belleville. East, who was eighth at Indianapolis, is trying to become the first driver to earn three consecutive series titles.

David Byrne of Shullsburg, Wisc. stunned the series with his victory at Indianapolis last Thursday. He passed Ryan Newman for second on lap 91 and caught leader Tanner Swanson (Newman's teammate) on the last lap for the victory. Bryne, driving the Truck Country Shullsburg/Bytec, Inc. Beast/Chevy, became the 100th different winner in the 44-year history of USAC's Silver Crown series.

Fast qualifier Tanner Swanson, who had hoped for a third consecutive Indianapolis victory, ended up second ahead of brother Kody Swanson, Newman and Bobby Santos.

Former USAC Silver Crown champion Ken Schrader started 12th and finished 10th in the 100-lap race.

2014 USAC Silver Crown Standings: 1-Kody Swanson-282, 2-Tracy Hines-243, 3-Bobby East-240, 4-Chris Windom-204, 5-Tanner Swanson-165, 6-Bobby Santos-159, 7-Jacob Wilson-156, 8-David Byrne-147, 9-Jarett Andretti-139, 10-Jerry Coons Jr.-132.

-end-

USAC SOUTHWEST SPRINT CAR RACE RESULTS: July 26, 2014 - Peoria, Arizona - Canyon Speedway Park - "Summer Slam"

FIRST HEAT: (8 laps) 1. R.J. Johnson (#77M Michaels), 2. Charles Davis Jr. (#50 Massey), 3. Matt Rossi (#02 Rossi), 4. Shon Deskins (#20 Deskins), 5. Tom Ogle (#48 Ogle), 6. Josh Shipley (#2 Bishop), 7. Dustin Burkhart (#22 Burkhart), 8. Michael Curtis (#11C Turner/Wheeler). NT

SECOND HEAT: (10 laps) 1. Bruce St. James (#7K St. James), 2. Mike Martin (#16 Martin), 3. Mark Morin (#28 Morin), 4. Andy Reinbold (#19 Underwood), 5. Nick Aiuto (#27 Aiuto), 6. Josh Pelkey (#12 Allen), 7. Tye Mihocko (#5 Mihocko), 8. Brian Hosford (#22B Weber). NT

ALSO AT TRACK: Dennis Gile (#13 Gile)

FEATURE: (30 laps) 1. R.J. Johnson, 2. Matt Rossi, 3. Shon Deskins, 4. Josh Shipley, 5. Mike Martin, 6. Bruce St. James, 7. Josh Pelkey, 8. Tom Ogle, 9. Nick Aiuto, 10. Charles Davis Jr., 11. Mark Morin, 12. Dustin Burkhart, 13. Michael Curtis, 14. Andy Reinbold, 15. Tye Mihocko, 16. Brian Hosford. NT

----------------------------

**Davis flipped on lap 17 of the feature.

FEATURE LAP LEADERS: Laps 1-28 Rossi, Laps 29-30 Johnson.

NEW SOUTHWEST SPRINT CAR POINTS: 1-Johnson-739, 2-Davis-695, 3-Pelkey-680, 4-Deskins-607, 5-Rossi-575, 6-Martin-564, 7-Michocko-517, 8-Reinbold-459, 9-Mike Colegrove-442, 10-St. James-434.

NEXT SOUTHWEST SPRINT CAR RACES: August 1-2 - Prescott Valley (AZ) Raceway "Rick Stewart Memorial"

-end-

BELOIT, BELLEVILLE GEARING UP FOR USAC RACES

The Sunflower State will reverberate with the sounds of race cars next week as USAC participants head for Kansas for four nights of racing.

It starts with Tuesday night's (July 29) "Chad McDaniel Memorial" Honda USAC National Midget race at Solomon Valley Raceway in Beloit. Two nights later the North Central Kansas Free Fair welcomes USAC to open the 37th Annual "Belleville Midget Nationals." As in 2013, the USAC Silver Crown Championship Cars share the billing with the Honda National Midgets in the three-night extravaganza at the half-mile high banked dirt oval.

Christopher Bell of Norman, Okla. returns to defend both his "Chad McDaniel Memorial" and "Belleville Midget Nationals" Midget titles, while Tracy Hines won last year's inaugural Silver Crown "Hustle on the High Banks" at Belleville.

The Belleville activity starts with Thursday night's opening Midget races, topped by a 25-lap feature. On Friday the Silver Crown cars take over and conclude with a big 50-lap main event. Saturday is "Championship Night" for the Midgets, who will compete in a 40-lap finale.

The Beloit event salutes the memory of the late Kansas driver, Chad McDaniel, who lost his life in a 2009 racing accident at Knoxville, Iowa. Belleville salutes the rich high-banks history which saw the "Midget Nationals" debut in 1978.

Former "Belleville Midget Nationals" champions expected to compete this year are Bell, Jerry Coons Jr. (2005, 2007 and 2012), Bryan Clauson (2009-2010) and Dave Darland (1999 and 2002). Coons will try to become the first driver to win a fourth "Belleville Midget Nationals."

Friday night's racing also includes the Jayhusker "mini-sprints" on the track's smaller oval, while 305 Sprint racing also accompanies Saturday night's events.

-end-
KOKOMO'S "SMACKDOWN" NEXT FOR SPRINT CARS

CLAUSON, BALLOU SWEEP ISW CLOSERS; CLAUSON EARNS 2ND STRAIGHT INDIANA SPRINT WEEK TITLE

The AMSOIL USAC National Sprint Car championship has tightened after four final Indiana Sprint Week races this past week. Only 34 points separate the top three drivers in the standings going into the August 21-22-23 "Smackdown III" at the Kokomo (Ind.) Speedway.

Dave Darland, still pursuing the all-time record of 52 series wins set by Tom Bigelow, needs one win at Kokomo to tie Bigelow and two to break the record. He has a five-point lead over Brady Bacon in the latest standings, with Bryan Clauson now just 34 back.

Clauson closed the gap with victories Wednesday at the Terre Haute Action Track and Friday at Bloomington Speedway and added a second at Putnamille Thursday before taking fourth in Saturday's finale at Haubstadt, Ind. That gave Clauson and his Tony Stewart/Curb-Agajanian Racing team their second consecutive Indiana Sprint Week championship. He finished 30 points ahead of Robert Ballou., who captured wins Thursday at Putnamville and Saturday at Haubstadt. Darland ended up third in the final tally.

Ballou, of Rocklin, Calif., led all but seven laps of Saturday's race at Tri-State Speedway in Haubstadt in his Rossie Feed & Grain/Deaton's Waterfront Services Maxim/Ott. Kyle Cummins led seven laps and took second ahead of Jon Stanbrough, Clauson and Daron Clayton.

Ballou led all 30 laps to win Thursday night's race at Lincoln Park Speedway in Putnamville, beating Clauson, Thomas Meseraull, Stanbrough and Darland.

Clauson, of Noblesville, Ind., led the final 14 laps of Wednesday's "Don Smith Classic" at Terre Haute to beat Ballou, Bacon, Chris Windom and Brady Short. Bacon led the first 13 laps and Ballou led three before yielding to Clauson and his Chevy Performance/Curb Beast/Kistler. On Friday, Clauson passed Hunter Schuerenberg six laps from the finish at Bloomington and beat Schuerenberg, Darland, C.J. Leary and Windom to the checkered flag. Darland led the first 10 laps and Schuerenberg led the next 14.

2014 AMSOIL USAC National Sprint Car Standings: 1-Dave Darland-1,360, 2-Brady Bacon-1,355, 3-Bryan Clauson-1,326, 4-Jon Stanbrough-1,261, 5-Chase Stockon-1,168, 6-Tracy Hines-1,111, 7-Justin Grant-1,101, 8-Chris Windom-1,092, 9-Hunter Schuerenberg-1,066, 10-C.J. Leary-959.

Final 2014 USAC "Indiana Sprint Week" Standings: 1-Bryan Clauson-424, 2-Robert Ballou-394, 3-Dave Darland-391, 4-Brady Bacon-357, 5-Jon Stanbrough-354, 6-Chris Windom-351, 7-Justin Grant-315, 8-Hunter Schuerenberg-298, 9-Chase Stockon-279, 10-Jerry Coons Jr.-264.
-end-
AMSOIL USAC NATIONAL SPRINT CAR RACE RESULTS: July 19, 2014 - Haubstadt, Indiana - Tri-State Speedway - 27th "Indiana Sprint Week"

QUALIFICATIONS: 1. Jon Stanbrough, 37RW, Dutcher-13.203; 2. Brady Bacon, 69, Dynamics-13.516; 3. Bryan Clauson, 20, Stewart/Curb-Agajanian-13.542; 4. Hunter Schuerenberg, 20N, Schuerenberg/Nolen-13.583; 5. Kyle Cummins, 3c, Cummins-13.614; 6. Robert Ballou, 12x, Ballou-13.640; 7. Jerry Coons Jr., 10E, Edison-13.649; 8. Dave Darland, 71p, Phillips-13.653; 9. Kevin Thomas Jr., 9k, KT-13.655; 10. Daron Clayton, 92, Clayton-13.710; 11. Chad Boespflug, 57, Hazen-13.846; 12. Casey Shuman, 21k, Krockenberger-13.905; 13. Jarett Andretti, 18, Andretti-13.948; 14. Richard Vander Weerd, 10, Vander Weerd-13.985; 15. Chris Windom, 11, Walker-13.994; 16. Justin Grant, 40, Hery-14.00517. C.J. Leary, 30, Leary-14.040; 18. Max McGhee, 17, McGhee-14.079; 19. Tracy Hines, 4, Hines-14.097; 20. Brandon Mattox, 28, Mattox-14.117; 21. Mark Smith, 1M, Smith-14.259; 22. Kent Schmidt, 5k, Schmidt-14.260; 23. Donnie Brackett, 4B, Brackett-14.275; 24. Carson Short, 21, Short-14.306; 25. Shane Cockrum, 66, Amati-14.429; 26. Aaron Farney, 15F, Farney-14.443; 27. Brody Roa, 91R, BR-14.443; 28. Jace Vander Weerd, 88, Vander Weerd-14.448; 29. Nathan Moore, 48, Moore-14.456; 30. Chase Briscoe, 5B, Briscoe-14.567; 31. Jay Waugh, 99a, Waugh-14.941; 32. Lee Dakus, 75, Dakus-15.179; 33. Logan Jarrett, 29, Jarrett-15.191; 34. Brian Wallace, 27, Wallace-15.828; 35. Chase Stockon, 32, 32 TBI-NT; 36. Bradley Sterrett, 90, Leer-NT.

FIRST HEAT: (10 laps) 1. Cummins, 2. Thomas, 3. Stanbrough, 4. Leary, 5. Andretti, 6. Smith, 7. Moore, 8. Cockrum. 2:17.43

SECOND HEAT: (10 laps) 1. McGhee, 2. Ballou, 3. Bacon, 4. Clayton, 5. R.Vander Weerd, 6. Schmidt, 7. Briscoe, 8. Farney, 9. Wallace. 2:17.11

THIRD HEAT: (10 laps) 1. Windom, 2. Hines, 3. Stockon, 4. Clauson, 5. Brackett, 6. Boespflug, 7. Coons, 8. Roa, 9. Waugh. 2:21.28

FOURTH HEAT: (10 laps) 1. Mattox, 2. Schuerenberg, 3. Darland, 4. Grant, 5. Dakus, 6. J.Vander Weerd, 7. Shuman, 8. C.Short.

SEMI: (12 laps) 1. Boespflug, 2. Coons, 3. Shuman, 4. Brackett, 5. R.Vander Weerd, 6. Cockrum, 7. Schmidt, 8. Briscoe, 9. C.Short, 10. Roa, 11. Smith, 12. J.Vander Weerd, 13. Dakus, 14. Farney, 15. Waugh, 16. Moore, 17. Andretti, 18. Wallace. NT

FEATURE: (30 laps) 1. Robert Ballou, 2. Kyle Cummins, 3. Jon Stanbrough, 4. Bryan Clauson, 5. Daron Clayton, 6. Brady Bacon, 7. Hunter Schuerenberg, 8. Jerry Coons Jr., 9. C.J. Leary, 10. Chad Boespflug, 11. Dave Darland, 12. Chris Windom, 13. Richard Vander Weerd, 14. Chase Stockon, 15. Brandon Mattox, 16. Kevin Thomas Jr., 17. Donnie Brackett, 18. Shane Cockrum, 19. Tracy Hines, 20. Justin Grant, 21. Max McGhee, 22. Jace Vander Weerd, 23. Casey Shuman. NT
----------------------------

**Stockon flipped during qualifying.

FEATURE LAP LEADERS: Laps 1-7 Ballou, Laps 8-14 Cummins, Laps 15-30 Ballou.

NEW AMSOIL NATIONAL SPRINT POINTS: 1-Darland-1,360, 2-Bacon-1,355, 3-Clauson-1,326, 4-Stanbrough-1,261, 5-Stockon-1,168, 6-Hines-1,111, 7-Grant-1,101, 8-Windom-1,092, 9-Schuerenberg-1,066, 10-Leary-959.

FINAL INDIANA SPRINT WEEK POINTS: 1-Clauson-424, 2-Ballou-394, 3-Darland-391, 4-Bacon-357, 5-Stanbrough-354, 6-Windom-351, 7-Grant-315, 8-Schuerenberg-298, 9-Stockon-279, 10-Coons-264.

NEXT AMSOIL NATIONAL SPRINT RACES: August 21-22-23 - Kokomo (IN) Speedway - "Sprint Car Smackdown"

-end-
AMSOIL USAC NATIONAL SPRINT CAR RACE RESULTS: July 18, 2014 - Bloomington, Indiana - Bloomington Speedway - 27th "Indiana Sprint Week"

QUALIFICATIONS: 1. Hunter Schuerenberg, 20N, Schuerenberg/Nolen-10.920; 2. Chase Stockon, 32, 32 TBI-10.935; 3. Jarett Andretti, 18, Andretti-10.945; 4. Chase Briscoe, 5B, Briscoe-10.946; 5. C.J. Leary, 30, Leary-10.951; 6. Dave Darland, 71p, Phillips-10.995; 7. Bryan Clauson, 20, Stewart/Curb-Agajanian-10.997; 8. Jeff Bland Jr., 04, Burton-11.017; 9. Chad Boespflug, 57, Hazen-11.021; 10. Chris Windom, 11, Walker-11.027; 11. Justin Grant, 40, Hery-11.054; 12. Logan Jarrett, 29, Jarrett-11.056; 13. Brady Bacon, 69, Dynamics-11.062; 14. Brady Short, 11p, Pottorff-11.074; 15. Richard Vander Weerd, 10, Vander Weerd-11.108; 16. Thomas Meseraull, 41, SST-11.119; 17. Jon Stanbrough, 37RW, Dutcher-11.119; 18. Tracy Hines, 4, Hines-11.123; 19. Casey Shuman, 21k, Krockenberger-11.138; 20. Jordan Kinser, 5k, Kinser-11.147; 21. Carson Short, 21, Short-11.156; 22. Shane Cottle, 2E, Epperson-11.157; 23. Kevin Thomas Jr., 9k, KT-11.183; 24. Brandon Mattox, 28, Mattox-11.218; 25. Ethan Barrow, 15, Barrow-11.223; 26. Brent Beauchamp, 34, Olson-11.225; 27. Tyler Courtney, 21x, Pollock-11.260; 28. Robert Ballou, 12x, Ballou-11.288; 29. Jay Waugh, 99a, Waugh-11.322; 30. Jerry Coons Jr., 10E, Edison-11.338; 31. Bradley Sterrett, 90, Leer-11.362; 32. Jace Vander Weerd, 88, Vander Weerd-11.384; 33. Jared Fox, 56, Fox-11.390; 34. Dakota Jackson, 3, Jackson-11.459; 35. Aaron Farney, 15F, Farney-11.466; 36. Chris Babcock, 35x, Babcock-11.485; 37. Chris Gurley, 12G, Team Automotive-11.553; 38. Mark Smith, 1M, Smith-11.603; 39. Brody Roa, 91R, BR-11.607; 40. Lee Dakus, 75, Dakus-11.690; 41. Nick Johnson, 15J, Johnson-11.901; 42. Steve Thomas, 20T, Thomas-12.331; 43. Nathan Moore, 48, Moore-NT.

FIRST HEAT: (8 laps) 1. Bacon, 2. Schuerenberg, 3. Stanbrough, 4. Leary, 5. Barrow, 6. C.Short, 7. Gurley, 8. Fox, 9. Waugh, 10. Johnson, 11. Boespflug. NT

SECOND HEAT: (8 laps) 1. Cottle, 2. Darland, 3. Windom, 4. Stockon, 5. Jackson, 6. Smith, 7. S.Thomas, 8. Hines, 9. Beauchamp, 10. B.Short, 11. Coons. NT

THIRD HEAT: (8 laps) 1. K.Thomas, 2. Grant, 3. Clauson, 4. Shuman, 5. R.Vander Weerd, 6. Sterrett, 7. Courtney, 8. Roa, 9. Andretti, 10. Farney. NT

FOURTH HEAT: (8 laps) 1. Mattox, 2. Briscoe, 3. Ballou, 4. Jarrett, 5. Bland, 6. Dakus, 7. Babcock, 8. J.Vander Weerd, 9. Meseraull, 10. Kinser. NT

QUALIFYING RACE: (10 laps) 1. Babcock, 2. Roa, 3. Jackson, 4. Gurley, 5. Johnson, 6. Farney, 7. S.Thomas, 8. Dakus. NT

SEMI: (12 laps) 1. Boespflug, 2. R.Vander Weerd, 3. Andretti, 4. Barrow, 5. C.Short, 6. Coons, 7. Sterrett, 8. Hines, 9. Waugh, 10. Jackson, 11. Roa, 12. Courtney, 13. J.Vander Weerd, 14. Gurley, 15. Fox, 16. B.Short, 17. Babcock. NT

FEATURE: (30 laps) 1. Bryan Clauson, 2. Hunter Schuerenberg, 3. Dave Darland, 4. C.J. Leary, 5. Chris Windom, 6. Robert Ballou, 7. Justin Grant, 8. Casey Shuman, 9. Jon Stanbrough, 10. Richard Vander Weerd, 11. Jerry Coons Jr., 12. Brody Roa, 13. Carson Short, 14. Chad Boespflug, 15. Chase Briscoe, 16. Ethan Barrow, 17. Brady Bacon, 18. Tyler Courtney, 19. Logan Jarrett, 20. Kevin Thomas Jr., 21. Brandon Mattox, 22. Tracy Hines, 23. Shane Cottle, 24. Jarett Andretti, 25. Chase Stockon. NT

----------------------------

B.Short flipped during the second heat. Hines flipped on lap 10 of the feature. Courtney flipped on lap 25 of the feature.

FEATURE LAP LEADERS: Laps 1-10 Darland, Laps 11-24 Schuerenberg, Laps 25-30 Clauson.

NEW AMSOIL NATIONAL SPRINT POINTS: 1-Darland-1,323, 2-Bacon-1,299, 3-Clauson-1,266, 4-Stanbrough-1,195, 5-Stockon-1,137, 6-Hines-1,089, 7-Grant-1,083, 8-Windom-1,055, 9-Schuerenberg-1,014, 10-Leary-918.

NEW INDIANA SPRINT WEEK POINTS: 1-Clauson-364, 2-Darland-354, 3-Ballou-326, 4-Windom-314, 5-Bacon-301, 6-Grant-297, 7-Stanbrough-288, 8-Stockon-248, 9-Schuerenberg-246, 10-Hines-227.

NEXT AMSOIL NATIONAL SPRINT RACE: July 19 - Haubstadt, IN - Tri-State Speedway - 27th Indiana Sprint Week"

-end-

AMSOIL USAC NATIONAL SPRINT CAR RACE RESULTS: July 17, 2014 - Putnamville, Indiana - Lincln Park Speedway - 27th "Indiana Sprint Week"

QUALIFICATIONS: 1. Brady Bacon, 69, Dynamics-12.282; 2. Kevin Thomas Jr., 9k, KT-12.317; 3. Brent Beauchamp, 34, Olson-12.436; 4. Jon Stanbrough, 37RW, Dutcher-12.449; 5. A.J. Hopkins, 14H, Hopkins-12.450; 6. Thomas Meseraull, 41, SST-12.475; 7. Robert Ballou, 12x, Ballou-12.529; 8. Shane Cottle, 2E, Epperson-12.548; 9. Justin Grant, 40, Hery-12.582; 10. Chris Windom, 11, Walker-12.600; 11. Jarett Andretti, 18, Andretti-12.616; 12. Chad Boespflug, 57, Hazen-12.626; 13. Bryan Clauson, 20, Stewart/Curb-Agajanian-12.749; 14. Brandon Mattox, 28, Mattox-12.759; 15. Dave Darland, 71p, Phillips-12.778; 16. Hunter Schuerenberg, 20N, Schuerenberg/Nolen-12.781; 17. Jerry Coons Jr., 10E, Edison-12.795; 18. Aaron Farney, 15F, Farney-12.854; 19. Jace Vander Weerd, 88, Vander Weerd-12.859; 20. C.J. Leary, 30, Leary-12.880; 21. Jeff Bland Jr., 04, Burton-12.900; 22. Tyler Courtney, 21x, Pollock-12.934; 23. Casey Shuman, 21k, Krockenberger-12.963; 24. Dakota Jackson, 3, Jackson-13.010; 25. Ethan Barrow, 15, Barrow-13.043; 26. Chase Stockon, 32, 32 TBI-13.055; 27. Chase Briscoe, 5B, Briscoe-13.067; 28. Brian Hayden, 2H, Hayden-13.132; 29. Carson Short, 21, Short-13.149; 30. Logan Jarrett, 29, Jarrett-13.167; 31. Jay Waugh, 99a, Waugh-13.229; 32. Brody Roa, 91R, BR-13.234; 33. Tracy Hines, 4, Hines-13.234; 34. Richard Vander Weerd, 10, Vander Weerd-13.246; 35. Parker Price-Miller, 9p, Ronk-13.247; 36. Max McGhee, 17, McGhee-13.375; 37. Brady Short, 11p, Pottorff-13.426; 38. Mark Smith, 1M, Smith-13.651; 39. Lee Dakus, 75, Dakus-13.679; 40. Mike Gass, 17G, Gass-13.684; 41. Nathan Moore, 48, Moore-13.691; 42. Chris Gurley, 12G, Team Automotive-13.708; 43. Eric Burns, 99, Gasway-14.136; 44. Daron Clayton, 85, Terry-NT.

FIRST HEAT: (8 laps) 1. Courtney, 2. Meseraull, 3. Farney, 4. Windom, 5. Mattox, 6. Bacon, 7. Stockon, 8. R.Vander Weerd, 9. Jarrett, 10. Smith, 11. Gurley. NT

SECOND HEAT: (8 laps) 1. Shuman, 2. Darland, 3. Ballou, 4. Thomas, 5. Andretti, 6. J.Vander Weerd, 7. Briscoe, 8. Waugh, 9. Price-Miller, 10. Dakus, 11. Burns. NT

THIRD HEAT: (8 laps) 1. Leary, 2. Schuerenberg, 3. Boespflug, 4. Beauchamp, 5. Roa, 6. Cottle, 7. McGhee, 8. Jackson, 9. Hayden. 2:11.87

FOURTH HEAT: (8 laps) 1. Clauson, 2. Bland, 3. Coons, 4. Hines, 5. Grant, 6. Stanbrough, 7. Barrow, 8. C.Short, 9. B.Short, 10. Hopkins, 11. Moore. 2:14.52

QUALIFYING RACE: (10 laps) 1. B.Short, 2. R.Vander Weerd, 3. McGhee, 4. Smith, 5. Price-Miller, 6. Dakus, 7. Moore, 8. Gurley, 9. Burns. 2:12.76

SEMI: (12 laps) 1. Bacon, 2. Stanbrough, 3. Cottle, 4. Grant, 5. Stockon, 6. Andretti, 7. Mattox, 8. Jackson, 9. J.Vander Weerd, 10. Jarrett, 11. Briscoe, 12. R.Vander Weerd, 13. Smith, 14. Roa, 15. McGhee, 16. Waugh, 17. Hayden, 18. Barrow, 19. C.Short, 20. B.Short. NT

FEATURE: (30 laps) 1. Robert Ballou, 2. Bryan Clauson, 3. Thomas Meseraull, 4. Jon Stanbrough, 5. Dave Darland, 6. Brady Short, 7. Shane Cottle, 8. Chad Boespflug, 9. Brady Bacon, 10. Chase Stockon, 11. Tracy Hines, 12. Richard Vander Weerd, 13. Hunter Schuerenberg, 14. Aaron Farney, 15. Jarett Andretti, 16. Casey Shuman, 17. C.J. Leary, 18. Mark Smith, 19. Jerry Coons Jr., 20. Chris Windom, 21. Justin Grant, 22. Tyler Courtney, 23. Kevin Thomas Jr., 24. Brent Beauchamp, 25. Jeff Bland Jr. NT

----------------------------

**Hopkins flipped during qualifying. Darland flipped during qualifying. Dakus flipped during the second heat. C.Short flipped during the semi. Bland flipped on the 19th lap of the feature.

FEATURE LAP LEADERS: Laps 1-30 Ballou.

NEW AMSOIL NATIONAL SPRINT POINTS: 1-Bacon-1,272, 2-Darland-1,261, 3-Clauson-1,200, 4-Stanbrough-1,153, 5-Stockon-1,114, 6-Hines-1,076, 7-Grant-1,034, 8-Windom-1,001, 9-Schuerenberg-944, 10-Leary-860.

NEW INDIANA SPRINT WEEK POINTS: 1-Clauson-298, 2-Darland-292, 3-Ballou-275, 4-Bacon-274, 5-Windom-260, 6-Grant-248, 7-Stanbrough-246, 8-Hines-226, 9-Stockon-225, 10-Meseraull-205.

NEXT AMSOIL NATIONAL SPRINT RACE: July 18 - Bloomington, IN - Bloomington Speedway - 27th Indiana Sprint Week"

-end-
AMSOIL USAC NATIONAL SPRINT CAR RACE RESULTS: July 16, 2014 - Terre Haute, Indiana - Terre Haute Action Track - 27th "Indiana Sprint Week" - "Don Smith Classic"

QUALIFICATIONS: 1. Robert Ballou, 12x, Ballou-20.170; 2. Jon Stanbrough, 37RW, Dutcher-20.174; 3. Brady Bacon, 69, Dynamics-20.186; 4. Bryan Clauson, 20, Stewart/Curb-Agajanian-20.389; 5. Daron Clayton, 3R, Byram-20.395; 6. Chris Windom, 11, Walker-20.403; 7. Dave Darland, 71p, Phillips-20.440; 8. Jerry Coons Jr., 10E, Edison-20.472; 9. Shane Cottle, 2E, Epperson-20.701; 10. Brady Short, 11p, Pottorff-20.760; 11. C.J. Leary, 30, Leary-20.812; 12. Shane Cockrum, 66, Amati-20.868; 13. Chase Stockon, 32, 32 TBI-20.951; 14. Tracy Hines, 4, Hines-21.012; 15. Jimmy Light, 23, Two-Time-21.013; 16. Tyler Courtney, 21x, Pollock-21.027; 17. Logan Jarrett, 29, Jarrett-21.029; 18. Justin Grant, 40, Hery-21.056; 19. Chase Briscoe, 5B, Briscoe-21.141; 20. Casey Shuman, 21k, Krockenberger-21.248; 21. Aaron Farney, 15F, Farney-21.277; 22. Kevin Thomas Jr., 9k, KT-21.281; 23. Kody Swanson, 63, DePalma-21.347; 24. Brandon Mattox, 28, Mattox-21.449; 25. Thomas Meseraull, 41, SST-21.451; 26. Jarett Andretti, 18, Andretti-21.526; 27. Landon Simon, 24, Simon-21.674; 28. Brody Roa, 91R, BR-21.697; 29. Lee Dakus, 75, Dakus-21.979; 30. Max McGhee, 17, McGhee-22.162; 31. Nathan Moore, 48, Moore-22.292; 32. Brian Hayden, 2H, Hayden-22.597; 33. Jay Waugh, 99a, Waugh-22.630; 34. Ethan Barrow, 15, Barrow-23.028; 35. Eric Burns, 99, Gasway-23.548; 36. Cole Ketcham, 41k, Ketcham-23.651; 37. Mark Smith, 1M, Smith-NT; 38. Hunter Schuerenberg, 20N, Schuerenberg/Nolen-NT.

FIRST HEAT: (8 laps) 1. Cottle, 2. Jarrett, 3. Stockon, 4. Ballou, 5. Clayton, 6. Meseraull, 7. Farney, 8. Waugh, 9. Dakus. 2:47.71

SECOND HEAT: (8 laps) 1. Stanbrough, 2. Thomas, 3. Short, 4. Grant, 5. Windom, 6. Andretti, 7. Barrow, 8. McGhee, 9. Hines. 2:53.80

THIRD HEAT: (8 laps) 1. Bacon, 2. Darland, 3. Leary, 4. Briscoe, 5. Light, 6. Moore, 7. Swanson, 8. Burns, 9. Simon. 2:58.44

FOURTH HEAT: (8 laps) 1. Courtney, 2. Shuman, 3. Clauson, 4. Coons, 5. Mattox, 6. Hayden, 7. Ketcham, 8. Roa, 9. Cockrum. NT

SEMI: (12 laps) 1. Windom, 2. Meseraull, 3. Hines, 4. Farney, 5. Swanson, 6. Hayden, 7. Mattox, 8. Waugh, 9. Barrow, 10. Andretti, 11. Light, 12. McGhee, 13. Dakus, 14. Roa, 15. Ketcham, 16. Burns, 17. Clayton, 18. Moore. NT

FEATURE: (30 laps) 1. Bryan Clauson, 2. Robert Ballou, 3. Brady Bacon, 4. Chris Windom, 5. Brady Short, 6. Justin Grant, 7. Dave Darland, 8. Tracy Hines, 9. Shane Cottle, 10. Chase Stockon, 11. Jerry Coons Jr., 12. Chase Briscoe, 13. Aaron Farney, 14. C.J. Leary, 15. Tyler Courtney, 16. Kevin Thomas Jr., 17. Logan Jarrett, 18. Thomas Meseraull, 19. Brody Roa, 20. Casey Shuman, 21. Kody Swanson, 22. Brian Hayden, 23. Jarett Andretti, 24. Jon Stanbrough. NT

----------------------------

**Simon flipped during the third heat. Cockrum flipped during the fourth heat.

FEATURE LAP LEADERS: Laps 1-13 Bacon, Laps 14-16 Ballou, Laps 17-30 Clauson.

NEW AMSOIL NATIONAL SPRINT POINTS: 1-Bacon-1,226, 2-Darland-1,206, 3-Clauson-1,135, 4-Stanbrough-1,096, 5-Stockon-1,080, 6-Hines-1,040, 7-Grant-1,020, 8-Windom-983, 9-Schuerenberg-910, 10-Leary-833.

NEW INDIANA SPRINT WEEK POINTS: 1-Windom-242, 2-Darland-237, 3-Grant-234, 4-Clauson-233, 5-Bacon-228, 6-Ballou-209, 7-Stockon-191, 8-Hines-190, 9-Stanbrough-189, 10-Short-186.

NEXT AMSOIL NATIONAL SPRINT RACE: July 17- Putnamville, IN - Lincoln Park Speedway - 27th Indiana Sprint Week"

-end-
AMSOIL USAC NATIONAL SPRINT CAR RACE RESULTS: July 13, 2014 - Lawrenceburg, Indiana - Lawrenceburg Speedway - 27th "Indiana Sprint Week"

QUALIFICATIONS: 1. Chase Stockon, 32, 32 TBI-13.626; 2. Bryan Clauson, 20, Stewart/Curb-Agajanian-13.797; 3. Jerry Coons Jr., 10E, Edison-13.866; 4. Dave Darland, 71p, Phillips-13.869; 5. Scotty Weir, 18x, Keen-13.873; 6. Tracy Hines, 4, Hines-13.909; 7. Robert Ballou, 12x, Ballou-13.934; 8. Justin Grant, 40, Hery-13.958; 9. Shane Cottle, 2E, Epperson-13.987; 10. Hunter Schuerenberg, 20N, Schuerenberg/Nolen-13.992; 11. Brady Bacon, 69, Dynamics-14.031; 12. Aaron Farney, 15F, Farney-14.047; 13. Chris Windom, 11, Walker-14.068; 14. C.J. Leary, 30, Leary-14.077; 15. Kevin Thomas Jr., 9k, KT-14.093; 16. Casey Shuman, 21k, Krockenberger-14.161; 17. Richard Vander Weerd, 10, Vander Weerd-14.181; 18. Brody Roa, 91, BR-14.196; 19. Jace Vander Weerd, 88, Vander Weerd-14.211; 20. Jon Stanbrough, 37RW, Dutcher-14.223; 21. Jarett Andretti, 18, Andretti-14.241; 22. Daron Clayton, 3R, Byram-14.267; 23. Joss Moffatt, 5J, Moffatt-14.282; 24. Chase Briscoe, 5B, Briscoe-14.283; 25. Brady Short, 11p, Pottorff-14.307; 26. Landon Simon, 24, Simon-14.319; 27. Logan Jarrett, 29, Jarrett-14.324; 28. Jay Waugh, 99a, Waugh-14.345; 29. Travis Hery, 21H, Hery-14.377; 30. Thomas Meseraull, 41, SST-14.399; 31. Mark Smith, 1M, Smith-14.409; 32. Shawn Westerfeld, 89, Westerfeld-14.412; 33. Chad Boespflug, 57, Hazen-14.459; 34. Dickie Gaines, 4p, Pedersen-14.497; 35. Gary Taylor, 4G, Cook-14.515; 36. Ethan Barrow, 15, Barrow-14.568; 37. Shane Cockrum, 66, Amati-14.613; 38. Logan Hupp, 94, Hupp-14.618; 39. Tyler Courtney, 21x, Pollock-14.730; 40. David Applegate, 11D, Applegate-14.800; 41. Nathan Moore, 48, Moore-14.818; 42. Michael Fischesser, 4F, Fischesser-15.065; 43. Adam Cruea, 83x, Cruea-15.084; 44. Ted Hines, 12, Hines-NT.

FIRST HEAT: (8 laps - no pojnts) 1. Andretti, 2. Windom. 3. R.Vander Weerd, 4. Cottle, 5. Weir, 6. Stockon, 7. Short, 8. Cockrum, 9. Boespflug, 10. Moore, 11. Hery.

SECOND HEAT: (8 laps - no points) 1. Leary, 2. Clayton, 3. Clauson, 4. Schuerenberg, 5. Tracy Hines, 6. Roa, 7. Gaines, 8. Fischesser, 9. Simon, 10. Hupp, 11. Meseraull. NT

THIRD HEAT: (8 laps - no points) 1. Thomas, 2. Ballou, 3. Coons, 4. Bacon, 5. Jarrett, 6. Moffatt, 7. J.Vander Weerd, 8. Courtney, 9. Smith, 10. Cruea, 11. Taylor. NT

BALANCE OF EVENT RAINED OUT
----------------------------

NEW AMSOIL NATIONAL SPRINT POINTS: 1-Bacon-1,160, 2-Darland-1,157, 3-Stanbrough-1,070, 4-Clauson-1,066, 5-Stockon-1,041, 6-Tracy Hines-999, 7-Grant-970, 8-Windom-927, 9-Schuerenberg-909, 10-Leary-802.

NEW INDIANA SPRINT WEEK POINTS: 1-Darland-188, 2-Windom-186, 3-Grant-184, 4-Clauson-164, 5-Stanbrough-163, 6-Bacon-162, 7-Stockon-152, 8-Tracy Hines-149, 9-Ballou & Schuerenberg-141.

NEXT AMSOIL NATIONAL SPRINT RACE: July 16- Terre Haute (IN) Action Track - 27th Indiana Sprint Week"

-end-
AMSOIL USAC NATIONAL SPRINT CAR RACE RESULTS: July 12, 2014 - Kokomo, Indiana - Kokomo Speedway - 27th "Indiana Sprint Week"

QUALIFICATIONS: 1. Dave Darland, 71p, Phillips-12.405; 2. Brady Bacon, 69, Dynamics-12.589; 3. Bryan Clauson, 20, Stewart/Curb-Agajanian-12.628; 4. Tyler Courtney, 21x, Pollock-12.725; 5. Chris Windom, 11, Walker-12.739; 6. Justin Grant, 40, Hery-12.777; 7. Kevin Thomas Jr., 9k, KT-12.824; 8. Chad Boespflug, 57, Hazen-12.934; 9. Hunter Schuerenberg, 20N, Schuerenberg/Nolen-12.938; 10. C.J. Leary, 30, Leary-12.943; 11. Jerry Coons Jr., 10E, Edison-12.959; 12. Thomas Meseraull, 41, SST-12.959; 13. Scotty Weir, 18x, Keen-12.977; 14. Robert Ballou, 12x, Ballou-12.999; 15. Richard Vander Weerd, 10, Vander Weerd-13.011; 16. Jon Stanbrough, 37RW, Dutcher-13.030; 17. Tracy Hines, 4, Hines-13.061; 18. Brent Beauchamp, 34, Olson-13.072; 19. Daron Clayton, 3R, Byram-13.124; 20. Matt Westfall, 54, Best Performance-13.149; 21. Max McGhee, 17, McGhee-13.177; 22. Shane Cottle, 2E, Epperson-13.263; 23. Chase Stockon, 32, 32 TBI-13.280; 24. Brady Short, 11p, Pottorff-13.282; 25. Nathan Moore, 48, Moore-13.300; 26. Josh Spencer, 66J, Spencer-13.312; 27. Aaron Farney, 15F, Farney-13.379; 28. Logan Jarrett, 29, Jarrett-13.397; 29. Casey Shuman, 21k, Krockenberger-13.460; 30. Jarett Andretti, 18, Andretti-13.464; 31. Chris Gurley, 12G, Team Automotive-13.483; 32. Chase Briscoe, 5B, Briscoe-13.488; 33. Shane Cockrum, 66, Amati-13.528; 34. Mike Terry Jr., 85, Terry-13.535; 35. Jace Vander Weerd, 88, Vander Weerd-13.545; 36. Lee Dakus, 75, Dakus-13.647; 37. Ted Hines, 12, Hines-13.654; 38. Landon Simon, 24, Simon-13.705; 39. Kent Schmidt, 5k, Schmidt-13.753; 40. Jay Waugh, 99a, Waugh-13.909; 41. Mark Smith, 1M, Smith-13.937; 42. Travis Hery, 21H, Hery-13.991; 43. Brody Roa, 91, BR-14.013; 44. Gary Taylor, 4G, Cook-14.039; 45. Ethan Barrow, 15, Barrow-14.139; 46. Adam Byrkett, 78, Byrkett-14.654.

FIRST HEAT: (10 laps) 1. Tracy Hines, 2. Darland, 3. Schuerenberg, 4. Windom, 5. Weir, 6. McGhee, 7. Shuman, 8. Barrow, 9. Smith, 10. Moore, 11. Ted Hines, 12. Cockrum. NT

SECOND HEAT: (10 laps) 1. Beauchamp, 2. Cottle, 3. Ballou, 4. Bacon, 5. Grant, 6. Leary, 7. Simon, 8. Spencer, 9. Andretti, 10. Hery, 11. Terry, 12. Byrkett. NT

THIRD HEAT: (10 laps) 1. Clayton, 2. Stockon, 3. Clauson, 4. Thomas, 5. R.Vander Weerd, 6. Coons, 7. Gurley, 8. Farney, 9. Schmidt, 10. Roa, 11. J.Vander Weerd,

FOURTH HEAT: (10 laps) 1. Short, 2. Stanbrough, 3. Westfall, 4. Meseraull, 5. Boespflug, 6. Jarrett, 7. Courtney, 8. Taylor, 9. Briscoe, 10. Dakus, 11. Waugh.

QUALIFYING RACE: (10 laps) 1. Simon, 2. Dakus, 3. Roa, 4. Taylor, 5. J.Vander Weerd, 6. Barrow, 7. Hery, 8. Schmidt, 9. Terry.

SEMI: (12 laps) 1. Boespflug, 2. Grant, 3. Courtney, 4. Leary, 5. Coons, 6. Weir, 7. Spencer, 8. Shuman, 9. R.Vander Weerd, 10. Andretti, 11. Farney, 12. Taylor, 13. Cockrum, 14. Jarrett, 15. Roa, 16. Dakus, 17. Gurley, 18. Briscoe, 19. McGhee, 20. Simon. NT

FEATURE: (30 laps) 1. Dave Darland, 2. Justin Grant, 3. Chris Windom, 4. Hunter Schuerenberg, 5. Bryan Clauson, 6. Kevin Thomas Jr., 7. Robert Ballou, 8. Brady Bacon, 9. Thomas Meseraull, 10. C.J. Leary, 11. Jon Stanbrough,12. Jwerry Coons Jr., 13. Brady Short, 14. Chase Stockon,15. Tyler Courtney, 16. Tracy Hines, 17. Richard Vander Weerd, 18. Scotty Weir, 19. Chad Boespflug, 20. Shane Cockrum, 21. Jarett Andretti, 22. Daron Clayton, 23. Brent Beauchamp, 24. Matt Westfall, 25. Shane Cottle. NT

----------------------------

**Moore flipped during the first heat. Gurley flipped during the semi.

FEATURE LAP LEADERS: Laps 1-5 Thomas, Laps 6-30 Darland.

NEW AMSOIL NATIONAL SPRINT POINTS: 1-Bacon-1,100, 2-Darland-1,094, 3-Stanbrough-1,010, 4-Clauson-1,001, 5-Stockon-975, 6-Hines-938, 7-Grant-910, 8-Windom-867, 9-Schuerenberg-849, 10-Leary-742.

NEW INDIANA SPRINT WEEK POINTS: 1-Windom-126, 2-Darland-125, 3-Grant-124, 4-Stanbrough-103, 5-Bacon-102, 6-Clauson-99, 7-Hines-88, 8-Stockon-86, 9-Ballou & Schuerenberg-81.

NEXT AMSOIL NATIONAL SPRINT RACE: July 13- Lawrenceburg (IN) Speedway - 27th Indiana Sprint Week"

-end-
AMSOIL USAC NATIONAL SPRINT CAR RACE RESULTS: July 11, 2014 - Gas City, Indiana - Gas City I-69 Speedway - 27th "Indiana Sprint Week"

QUALIFICATIONS: 1. Dave Darland, 71p, Phillips-12.093; 2. Chris Windom, 11, Walker-12.114; 3. Brady Bacon, 69, Dynamics-12.159; 4. Tracy Hines, 4, Hines-12.196; 5. Thomas Meseraull, 41, SST-12.268; 6. Josh Spencer, 66J, Spencer-12.269; 7. Richard Vander Weerd, 10, Vander Weerd-12.276; 8. Justin Grant, 40, Hery-12.303; 9. Jon Stanbrough, 37RW, Dutcher-12.328; 10. Max McGhee, 17, McGhee-12.349; 11. Daron Clayton, 3R, Byram-12.357; 12. Kevin Thomas Jr., 9k, KT-12.389; 13. Shane Cockrum, 66, Amati-12.397; 14. Hunter Schuerenberg, 20N, Schuerenberg/Nolen-12.423; 15. Chase Stockon, 32, 32 TBI-12.441; 16. Bryan Clauson, 20, Stewart/Curb-Agajanian-12.449; 17. Jimmy Light, 23, Two-Time-12.452; 18. Adam Byrkett, 78, Byrkett-12.493; 19. Robert Ballou, 12x, Mallou-12.495; 20. Aaron Farney, 15F, Farney-12.500; 21. Jerry Coons Jr., 10E, Edison-12.503; 22. Brady Short, 11p, Pottorff-12.533; 23. Mark Smith, 1M, Smith-12.577; 24. Chad Boespflug, 57, Hazen-12.595; 25. Travis Hery, 21H, Hery-12.603; 26. Scotty Weir, 18x, Keen-12.610; 27. Tyler Courtney, 21x, Pollock-12.616; 28. Chris Gurley, 12G, Team Automotive-12.633; 29. Jeff Bland Jr., 04, Burton-12.633; 30. Jarett Andretti, 18, Andretti-12.634; 31. Casey Shuman, 21k, Krockenberger-12.637; 32. Travis Welpott, 18W, Welpott-12.640; 33. C.J. Leary, 30, Leary-12.645; 34. Matt Westfall, 54, Best Performance-12.648; 35. Ted Hines, 12, Hines-12.668; 36. Mike Gass, 17G, Gass12.716; 37. Shane Cottle, 2E, Epperson-12.734; 38. Dakota Jackson, 3, Jackson-12.818; 39. A.J. Hopkins, 14H, Hopkins-12.867; 40. Chase Briscoe, 5B, Briscoe-12.886; 41. Logan Jarrett, 29, Jarrett-12.911; 42. Jace Vander Weerd, 88, Vander Weerd-12.937; 43. Lee Dakus, 75, Dakus-12.985; 44. Brody Roa, 91R, BR-12.998; 45. Mike Terry Jr., 85, Terry-13.059; 46. Matt Goodnight, 39, Goodnight-13.133; 47. Nathan Moore, 48, Moore-13.166; 48. Kent Schmidt, 5k, Schmidt-13.174; 49. Gary Taylor, 4G, Cook-13.373; 50. Jay Waugh, 99a, Waugh-13.376; 51. Ethan Barrow, 15, Barrow-13.447; 52. Landon Simon, 24, Simon-NT; 53. Randy Johns, 27K, Johns-NT.

FIRST HEAT: (10 laps) 1. Coons, 2. Darland, 3. Cockrum, 4. Stanbrough, 5. Cottle, 6. Leary, 7. Jarrett, 8. Light, 9. Meseraull, 10. Terry, 11. Bland, 12. Hery. NT

SECOND HEAT: (10 laps) 1. Short, 2. Schuerenberg, 3. Windom, 4. Weir, 5. McGhee, 6. Andretti, 7. Spencer, 8. Moore, 9. Westfall, 10. Jackson. 11. Byrkett, 12. J.Vander Weerd. NT

THIRD HEAT: (10 laps) 1. Ballou, 2. Smith, 3. Stockon, 4. R.Vander Weerd, 5. Hopkins, 6. Bacon, 7. Ted Hines, 8. Dakus, 9. Clayton, 10. Schmidt, 11. Shuman, 12. Courtney. NT

FOURTH HEAT: (10 laps) 1. Clauson, 2. Boespflug, 3. Grant, 4. Tracy Hines, 5. Gurley, 6. Briscoe, 7. Thomas, 8. Taylor, 9. Farney, 10. Gass, 11. Roa, 12. Welpott.

QUALIFYING RACE: (10 laps) 1. Cottle, 2. Westfall, 3. Hopkins, 4. Briscoe, 5. Roa, 6. J.Vander Weerd, 7. Taylor, 8. Schmidt, 9. Terry, 10. Dakus, 11. Barrow, 12. Ted Hines, 13. Gass, 14. Waugh, 15. Jarrett, 16. Simon. NT

SEMI: (12 laps) 1. Bacon., 2. Spencer, 3. Thomas, 4. Meseraull, 5. Cottle, 6. Light, 7. McGhee, 8. Westfall, 9. Byrkett, 10. Andretti, 11. Clayton, 12. Farney, 13. Gurley, 14. Briscoe, 15. Leary, 16. Welpott, 17. Hopkins, 18. Bland, 19. Courtney, 20. Shuman. NT

FEATURE: (30 laps) 1. Jon Stanbrough, 2. Justin Grant, 3. Chris Windom, 4. Tracy Hines, 5. Chase Stockon, 6. Brady Bacon, 7. Shane Cockrum, 8. Dave Darland, 9. Jimmy Light, 10. Bryan Clauson, 11. Jerry Coons Jr., 12. Brady Short, 13. Richard Vander Weerd, 14. Robert Ballou, 15. Shane Cottle, 16. Kevin Thomas, Jr. 17. Thomas Meseraull, 18. Hunter Schuerenberg, 19. Jarett Andretti, 20. Josh Spencer, 21. C.J. Leary, 22. Gary Taylor, 23. Mark Smith, 24. Chad Boespflug, 25. Scotty Weir. NT

----------------------------

**Terry flipped during the first heat. Bland flipped during the semi.

FEATURE LAP LEADERS: Laps 1-30 Stanbrough.

NEW AMSOIL NATIONAL SPRINT POINTS: 1-Bacon-1,051, 2-Darland-1,021, 3-Stanbrough-972, 4-Clauson & Stockon-943, 6-Tracy Hines-909, 7-Grant-849, 8-Windom-806, 9-Schuerenberg-792, 10-Leary-708.

NEW INDIANA SPRINT WEEK POINTS: 1-Stanbrough & Windom-65, 3-Grant-63, 4-Tracy Hines-59, 5-Stockon-54, 6-Bacon-53, 7-Darland-52, 8-Cockrum-48, 9-Clauson-41, 10-Coons-39.

NEXT AMSOIL NATIONAL SPRINT RACE: July 12- Kokomo (IN) Speedway - 27th "Indiana Sprint Week

-end-
INDIANA SPRINT WEEK OPENS AT GAS CITY, KOKOMO, LAWRENCEBURG

COONS TAKES LINCOLN PARK SPRINT WEEK "TUNEUP"

The 27th "Indiana Sprint Week," one of America's most awaited dirt motorsports extravaganzas, is upon us. The first of seven races in nine nights is scheduled this Friday at the Gas City I-69 Speedway and includes, in addition to the AMSOIL USAC National Sprint Cars, the USAC Midwest Dirt HPD Midgets.

"Indiana Sprint Week" continues this Saturday at the Kokomo Speedway and Sunday at the Lawrenceburg Speedway. Subsequent races are Wednesday (July 16) at the Terre Haute Action Track, Thursday (July 17) at Lincoln Park Speedway in Putnamville, Friday (July 18) at Bloomington Speedway and Saturday (July 19) at Tri-State Speedway in Haubstadt.

Bryan Clauson is the defending champion of "Indiana Sprint Week" and he resides fourth in the latest AMSOIL USAC National Sprint Car points. He was also fourth in last Friday night's "Independence Day" race at Lincoln Park.

Jerry Coons Jr. of Tucson, Ariz. scored his first USAC feature victory on the campaign at Putnamville, passing Clauson on lap 27 and leading the final four laps in his Crume Evans Insurance/RG Enterprises Spike/Chevy. C.J. Leary took second in another podium performance, followed by Shane Cottle, Clauson and Dave Darland. Darland led the opening lap and Coons led all but one of the remaining 29 laps for the win.

Brady Bacon of Broken Arrow, Okla. has a 29-point lead over Darland in the latest series standings. Jon Stanbrough and Clauson round out the "top-four" entering "Indiana Sprint Week,"

Darland will continue to seek the all-time record for USAC National Sprint Car victories in the seven-race ISW swing. He has 50 career wins, compared to all-time leader Tom Bigelow's 52.

2014 AMSOIL USAC National Sprint Car Standings: 1-Brady Bacon-998, 2-Dave Darland-969, 3-Jon Stanbrough-907, 4-Bryan Clauson-902, 5-Chase Stockon-889, 6-Tracy Hines-850, 7-Justin Grant-786, 8-Hunter Schuerenberg-767, 9-Chris Windom-741, 10-C.J. Leary-695.

-end-
HONDA USAC NATIONAL MIDGET RACE RESULTS: July 5, 2014 - Sun Prairie, Wisconsin - Angell Park Speedway - "Pepsi Midget Nationals" - Co-sanctioned by POWRi and Badger

QUALIFICATIONS: 1. Tanner Thorson, 67, Kunz/Curb-Agajanian-14.559; 2. Michael Pickens, 3F, RFMS-14.568; 3. Chris Windom, 3, RFMS-14.637; 4. Rico Abreu, 97, Kunz/Curb-Agajanian-14.641; 5. Tracy Hines, 24, Parker-14.660; 6. Christopher Bell, 71, Kunz/Curb-Agajanian-14.738; 7. Bryan Clauson, 63, RKR/Curb-Agajanian-14.811; 8. Tyler Courtney, 2B, Lein-14.816; 9. Zach Daum, 5D, Daum-14.884; 10. Parker Price-Miller, 9P, Ronk-14.950; 11. Austin Brown, 7, KBR-14.962; 12. Andrew Felker, 11A, Felker-14.975; 13. Kevin Olson, 25x, Hardy-14.980; 14. Bill Balog, 2s, Lein-15.055; 15. Kevin Thomas, Jr., 9K, KBR-15.064; 16. Jake Blackhurst, 25, Blackhurst-15.087; 17. Brady Bacon, 11, Wilke-15.152; 18. Garrett Aitken, 32, Aitken-15.161; 19. Seth Motsinger, 2, KBR-15.163; 20. Tyler Thomas, 91T, Thomas-15.181; 21. Robbie Ray, 3R, Ray-15.203; 22. Spencer Bayston, 39, Tucker/BCI/Curb-Agajanian-15.270; 23. Brandon Waelti, 15, Huston-15.276; 24. Isaac Chapple, 52, Chapple-15.318; 25. David Budres, 31, Manic-15.320; 26. Terry Babb, 88, Babb-15.328; 27. Scott Hatton, 4, Hardy-15.368; 28. Jerry Coons, Jr., 57, Ecker-15.423; 29. Katlynn Leer, 77K, Leer-15.450; 30. Darren Hagen, 56, Hmiel/Wilke-NT.

FIRST HEAT: (10 laps) 1. Bacon, 2. Hines, 3. Daum, 4. Thorson, 5. Ray, 6. Olson, 7. Budres, 8. Leer. 2:31.40

SECOND HEAT: (10 laps) 1. Bell, 2. Bayston, 3. Pickens, 4. Aitken, 5. Balog, 6. Babb, 7. Price-Miller, 8. Hagen. 2:32.20

THIRD HEAT: (10 laps) 1. Clauson, 2. K. Thomas, 3. Windom, 4. Waelti, 5. Brown, 6. Motsinger, 7. Hatton. NT

FOURTH HEAT: (10 laps) 1. T. Thomas, 2. Abreu, 3. Blackhurst, 4. Coons, 5. Felker, 6. Courtney, 7. Chapple. 2:34.51

SEMI: (12 laps) 1. Courtney, 2. Brown, 3. Balog, 4. Felker, 5. Price-Miller, 6. Babb, 7. Olson, 8. Motsinger, 9. Ray, 10. Chapple, 11. Budres, 12. Hatton, 13. Leer. 3:14.88

FEATURE: (30 laps) 1. Christopher Bell, 2. Rico Abreu, 3. Tanner Thorson, 4. Chris Windom, 5. Tracy Hines, 6. Michael Pickens, 7. Bryan Clauson, 8. Kevin Thomas, Jr., 9. Tyler Courtney, 10. Parker Price-Miller, 11. Spencer Bayston, 12. Andrew Felker, 13. Jerry Coons, Jr., 14. Jake Blackhurst, 15. Austin Brown, 16. Bill Balog, 17. Garrett Aitken, 18. Seth Motsinger, 19. Kevin Olson, 20. Tyler Thomas, 21. Zach Daum, 22. Terry Babb, 23. Brady Bacon, 24. Brandon Waelti. NT

-------------------------------

**Babb flipped on Lap 3 of the Feature. Daum flipped on Lap 18 of the Feature.

FEATURE LAP LEADERS: Lap 1-30 Bell.

NEW HONDA USAC NATIONAL MIDGET POINTS: 1-Abreu-548; 2-Hines-445; 3-Bell-439; 4-Clauson-437; 5-Thorson-376; 6-Windom-328; 7-Dave Darland-311; 8-Daum-304; 9-K.Thomas-303; 10-Felker-302.

NEXT HONDA USAC NATIONAL MIDGET RACES: July 6 - Sun Prairie, WI - Angell Park Speedway - "Pepsi Midget Nationals" - - Co-sanctioned by POWRi and Badger

-end-
AMSOIL USAC/CRA SPRINT CAR RACE RESULTS: July 4, 2014 - Perris, California - Perris Auto Speedway - "Firecracker 40'

QUALIFICATIONS: 1. Mike Spencer, 50, Chaffin-16.814; 2. Nic Faas, 73, Ford-16.900; 3. Jake Swanson, 92, Sertich-17.025; 4. Rickie Gaunt, 66, Miller-17.048; 5. Austin Williams, 2, Jory-17.076; 6. Damion Gardner, 4, Alexander-17.090; 7. Cody Williams, 44, Jory-17.097; 8. Matt Mitchell, 37, Mitchell-17.223; 9. Josh Pelkey, 12, Allen-17.270; 10. Richard Vander Weerd, 10. Vander Weerd-17.282; 11. Brody Roa, 91R, BR-17.284; 12. Ryan Bernal, 56, Phulps-17.343; 13. Cory Kruseman, 7, Priestley-17.355; 14. David Bezio, 37X, Bezio-17.357; 15. Cody Swanson, 36, Springstead-17.415; 16. Ronnie Gardner, 93, Gardner-17.500; 17. D.J. Johnson, 33, Johnson-17.605; 18. R.J. Johnson, 51, Martin-17.619; 19. Logan Williams, 5, Jory-17.704; 20. Seth Wilson, 6W, Wilson-17.740; 21. Jace Vander Weerd, 88, Vander Weerd-17.940; 22. Shon Deskins, 4X, Deskins-17.975; 23. Corey Ballard, 34, Ballard-17.979; 24. Jeremy Ellertson, 98X, Ellertson-18.019; 25. Gary Taylor, 04G, Cook-18.211; 26. Jesse Denome, 6, Denome-18.377; 27. Tony Everhart, 55, Everhart-18.541; 28. Chris Gansen, 4G, Gansen-18.612; 29. Kyle Edwards, 39E, Edwards-18.943.

FIRST HEAT: (10 laps) 1. D.J.Johnson, 2. Kruseman, 3. Pelkey, 4. J.Vander Weerd, 5. A.Williams, 6. Taylor, 7. Spencer, 8. Edwards. 2:59.53

SECOND HEAT: (10 laps) 1. D.Gardner, 2. R.J.Johnson, 3. R.Vander Weerd, 4. Faas, 5. Deskins, 6. Bezio, 7. Denome. 2:51.54

THIRD HEAT: (10 laps) 1. Roa, 2. J.Swanson, 3. C.Williams, 4. C.Swanson, 5. Ballard, 6. L.Williams, 7. Everhart. 2:52.66

FOURTH HEAT: (10 laps) 1. Bernal, 2. R.Gardner, 3. Mitchell, 4. Wilson, 5. Ellertson, 6. Gansen, 7. Gaunt. NT

SEMI: (12 laps) 1. Spencer, 2. A.Williams, 3. L.Williams, 4. Gaunt, 5. Bezio, 6. Taylor, 7. Deskins, 8. Ellertson, 9. Ballard, 10. Edwards, 11. Gansen, 12. Everhart. 3:42.16

FEATURE: (40 laps) 1. Damion Gardner, 2. Mike Spencer, 3. Nic Faas, 4. Cody Williams, 5. Ryan Bernal, 6. Brody Roa, 7. Richard Vander Weerd, 8. Cory Kruseman, 9. Josh Pelkey, 10. Jake Swanson, 11. Austin Williams, 12. Gary Taylor, 13. David Bezio, 14. R.J. Johnson, 15. Ronnie Gardner, 16. Seth Wilson, 17. Logan Williams, 18. D.J. Johnson, 19. Chris Gansen, 20. Rickie Gaunt, 21. Jace Vander Weerd, 22. Cody Swanson, 23. Matt Mitchell. NT

---------------------------

**Mitchell and C.Swanson flipped during the feature.

FEATURE LAP LEADERS: Laps 1-2 Mitchell, Laps 3-40 D.Gardner.

NEW AMSOIL USAC/CRA SPRINT POINTS: 1-D.Grdner-650, 2-Faas-557, 3-Spencer-539, 4-R.Vander Weerd-432, 5-Mitchell-431, 6-Roa-407, 7-C.Williams-393, 8-A.Williams-388, 9-Kruseman-381, 10-J.Swanson-365.

NEXT AMSOIL USAC/CRA SPRINT RACE:July 5 - Santa Maria (CA) Speedway - Party at the Coast/"Doug Fort Memorial"

-end-

AMSOIL USAC NATIONAL SPRINT CAR RACE RESULTS: July 4, 2014 - Putnamville, Indiana - Lincoln Park Speedway

QUALIFICATIONS: 1. C.J. Leary, 30, Leary-12.403; 2. Chad Boespflug, 57, Hazen-12.594; 3. Bryan Clauson, 20, Stewart/Curb-Agajanian-12.607; 4. Max McGhee, 17m, McGhee-12.675; 5. Shane Cottle, 2E, Epperson-12.679; 6. Jon Stanbrough, 37RW, Dutcher-12.707; 7. Dave Darland, 71P, Phillips-12.715; 8. Jerry Coons Jr., 10E, Edison-12.716; 9. Tracy Hines, 4, Hines-12.722; 10. Brady Bacon, 69, Dynamics-12.728; 11. Casey Shuman, 21k, Krockenberger-12.787; 12. Chris Windom, 11, Walker-12.868; 13. Daron Clayton, 3R, Byram-12.890; 14. Hunter Schuerenberg, 20N, Schuerenberg/Nolen-12.893; 15. Chase Stockon, 32, 32/TBI-12.905; 16. Jarett Andretti, 18, Andretti-13.013; 17. Lee Dakus, 21x, Dakus-13.050; 18. Kevin Thomas, Jr., 9K, KT-13.087; 19. Chris Phillips, 6, Phillips-13.154; 20. Robert Ballou, 12, Ballou-13.259; 21. Mike Terry Jr., 85, Terry-13.320; 22. Aaron Farney, 15F, Farney-13.345; 23. Brian Hayden, 2H, Hayden-13.556; 24. Matt McDonald, 5m, McDonald-14.130.

FIRST HEAT: (10 laps) 1. Clayton, 2. Bacon, 3. Leary, 4. Darland, 5. Andretti, 6. McGhee, 7. Farney. 8. Phillips. 2:11.72

SECOND HEAT: (10 laps) 1. Schuerenberg, 2. Coons, 3. Cottle, 4. Ballou, 5. Boespflug, 6. Dakus, 7. Hayden, 8. Shuman. 2:12.54

THIRD HEAT: (10 laps) 1. Thomas, 2. Stockon, 3. Clauson, 4. Windom, 5. Hines, 6. Stanbrough, 7. Terry, 8. McDonald. 2:12.91

SEMI: (12 laps) 1. Stanbrough, 2. Shuman, 3. Dakus, 4. McGhee, 5. Farney, 6. Hayden, 7. Phillips, 8. Terry, 9. McDonald. 2:40.15

FEATURE: (30 laps) 1. Jerry Coons Jr., 2. C.J. Leary, 3. Shane Cottle, 4. Bryan Clauson, 5. Dave Darland, 6. Jon Stanbrough, 7. Chad Boespflug, 8. Tracy Hines, 9. Chris Windom, 10. Casey Shuman, 11. Chase Stockon, 12. Robert Ballou, 13. Brady Bacon, 14. Daron Clayton, 15. Hunter Schuerenberg, 16. Max McGhee, 17. Kevin Thomas, Jr., 18. Aaron Farney, 19. Jarett Andretti, 20. Lee Dakus, 21. Brian Hayden, 22. Chris Phillips. NT0

----------------------------

FEATURE LAP LEADERS: Lap 1 Darland, Laps 2-25 Coons, Lap 26 Clauson, Laps 27-30 Coons.

NEW AMSOIL NATIONAL SPRINT POINTS: 1-Bacon-998, 2-Darland-969, 3-Stanbrough-907, 4-Clauson-902, 5-Stockon-889, 6-Hines-850, 7-Justin Grant-786, 8-Schuerenberg-767, 9-Windom-741, 10-Leary-695.

NEXT AMSOIL NATIONAL SPRINT RACE: July 11 - Gas City (IN) I-69 Speedway - 27th "Indiana Sprint Week"

-end-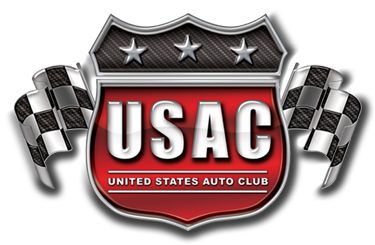 National Sprints
2014 points
July 19
1. Dave Darland 1360
2. Brady Bacon 1355
3. Bryan Clauson 1326
4. Jon Stanbrough 1261
5. Chase Stockon 1168
6. Tracy Hines 1111
7. Justin Grant 1101
8. Chris Windom 1092
9. Hunter Schuerenberg 1066
10. C.J. Leary 959
National Dirt Midgets
July 3
1. Rico Abreu 548
2. Tracy Hines 445
3. Bryan Clauson 437
4. Christopher Bell 437
5. Tanner Thorson 376
6. Chris Windon 328
7. Dave Darland 311
8. Zach Daum 304
9. Kevin Thomas 303
10. Andrew Felker 302
Silver Crown
June 14
1. Tracy Hines 228
1. Kody Swanson 228
3. Bobby East 201
4. Chris Windo, 158
5. Jacob Wilson 114
6. Bobby Santos 111
7. A.J. Fike 109
8. Jerry Coons 105
9. Dakota Armstrong 105
10. Jarrett Andretti 103

USAC/CRA
July 4
1. Damion Gardner 650
2. Nic Faas 557
3. Mike Spencer 539
4. Richard Vande Weerd 432
5. Matt Mitchell 431
6. Brady Roa 407
7. Cody Williams 393
8. Austin Williams 388
9. Cory Kruseman 381
10. Jake Swanson 365