THOMAS TAKES OVAL NATIONALS; WINDOM IS USAC NATIONAL SPRINT CHAMP

By: Richie Murray - USAC Media

Perris, California.........Kevin Thomas, Jr. unloaded his racecar from his hauler last Wednesday night as the man to beat when practice began for the Budweiser "Oval Nationals" presented by All Coast Construction.

When the time came to roll his car back into the hauler following Saturday night's 40-lap main event, the Cullman, Alabama was a richer man - by $25,000 - and had the hardware to show for it after scoring the victory in the 22nd annual event at Perris Auto Speedway.

Meanwhile, Chris Windom emerged as USAC's newest AMSOIL National Sprint Car champion, defeating Justin Grant by a mere six points to earn his first series title just one year after capturing the Silver Crown championship. It was in late August that Windom found himself trailing Grant by 93 points and firmly believed his championship dreams had been dashed.

"Two months ago, when we got knocked out of the race at Kokomo, I thought our season was over," Windom said. "This means everything. Derek (Claxton), Billy (Grace) and I fought hard all year long for this. With Margo and Kenny Baldwin, we almost did this back in 2011. They've done so much for my career. I can't be any happier doing it for them."

Coming into this weekend, Thomas himself was a major player in the points race and was lurking in third, ready to pounce if either Windom or Grant faltered in any form or fashion during the three nights of racing at Perris. The championship wasn't in the cards this time around for Thomas, but, after being absent for the opening two races of the year, then constructing his own race team in the middle of the season, an "Oval Nationals" eagle trophy on his mantle sure is a shining testament to how strong he and his team were down the stretch.

"This is the top of the line right here," Thomas exclaimed. "This is everything you could ever want. You run all year to get your team ready and prepped, wanting to tweak on your cars and try to get faster each and every week, then cap it all off with an 'Oval Nationals' win. That's what our goals are. It's remarkable what our team's been able to do. I'm speechless. I don't even know what to do."

Thursday night winner Chase Stockon began the race from the outside of the front row and took the high side around Grant en route to the lead on the opening lap of the 40-lap A-Main where he would remain for the first 17 circuits.

Meanwhile, eyes were also affixed to the "race-within-a-race" scenario unfolding behind the leader in which Windom entered the event just 12 points ahead of Grant in the series standings. Inside the top-ten, each spot is worth three points and Windom had to remain within at least four positions behind Grant to maintain his grip atop the leaderboard.

By lap seven, fourth-starting Thomas had cleared Grant with a turn four maneuver to slide into second. At the same time, Windom dropped back a spot to fifth after Friday night winner Brody Roa took away the fourth spot.

As most of the field ringed around the topside, Thomas found a bit lower line to his liking between turns one and two as he began to hunt down Stockon for the race lead.

"It was definitely something I was thinking about earlier when I watched the B-mains," Thomas acknowledged. "I watched R.J. Johnson roll through the middle and turn some pretty good lap times. The Yamaha cars went out there with their skinny tires and I knew that would create a little more moisture in the middle of the track. I thought I could use it to my advantage until it wore out. When I got the lead, I was using it. I was almost worried that I just didn't know when it was going to go away. I felt myself slowing up just a little bit, then I got slid, then I had to start racing a little bit harder."

Stockon was able to answer each slider cast by Thomas, but just as Thomas put the move on him between turns three and four, the yellow flag flew for the sideways machines of Tommy Malcolm and Jace Vander Weerd that came to a rest on the front straightaway.

It took just a couple laps for Thomas to be in position for another crack at Stockon, which he made stick on the 18th lap with a turn three slider to assume the race lead. Just two laps later, Grant followed suit into second past Stockon for the runner-up spot at the halfway mark.

Grant seemed to come alive in the second-half and, when Thomas began to get hung up in lapped traffic, Grant was nearly in position to take advantage. However, with traffic running high and low, the exit ramp was blocked for both and Thomas was able to maintain his advantage.

With 10 laps remaining, the table was cleared for a mono y mono shootout between Thomas and Grant sans traffic with a clear track lying ahead of them following Max Adams' misfortune into the back straightaway wall on lap 31. With Windom laying in wait in fourth, Grant found himself in the midst of two separate races, but with the single goal of winning on his mind to maximize points.

Grant stuck right on Thomas' tail and was able to slide into the lead in turn three with eight laps remaining. One lap later, Thomas employed the same tactic, but Grant countered underneath Thomas off turn four to lead at the stripe by a half-car length. Grant slid up to the cushion in turn one with Thomas just inches behind. The two made slight bumper-to-bumper contact up top. The déjà vu scene repeated itself on lap 34 when Thomas dove to the bottom of the third turn, slid up and ripped the lead back away from Grant.

C.J. Leary was back in third, anticipating his next maneuver in this sprint car chess match, biding his time before sliding past Grant into second in turn one with five laps to go. Grant came right back at Leary into turn three with a slider. The two ran out of room up against the outside turn four wall with Leary kissing the concrete twice, resulting in damage on the right front.

With four to go on the ensuing restart, Thomas was merely a sitting duck fully aware what Grant's next move was going to be. Yet, Thomas felt he had a way to retain control of his own destiny on the first and second turn end of the half-mile oval.

"The only time I think that I had an advantage is I could kind of manipulate when Justin was going to slide me," Thomas explained. "If he slid me in three and four, it was so slick down there, you couldn't cross under. If I could manipulate where he slid me in one and two, I could get the cross under and get him going down the back straightaway. As much as I wanted to race in front of me, I was still racing behind me. They say that's a big no-no, but these guys are aggressive."

As Grant slid past Thomas into one, Thomas did exactly that and turned underneath off turn two to pull even with Grant on the back straightaway. In turn three, Thomas slid evenly with Grant up to the cushion. Grant snagged the curb just enough to hinder his progress and Thomas raced away to a ten car-length lead.

Seemingly, throughout the race, each time Grant was able to pick up a spot, Windom was a like a hawk, swooping in to take another spot and get those precious three points back instantly. When one dropped a spot, the other seemed to fall back. With Grant in second and Windom third on the final lap, Windom had some breathing room to spare as Chad Boespflug slipped by for third on the back straight and Windom slotted into fourth.

Up front, though, Thomas finished off the biggest payday of his career, winning by a second with Grant, hard charger Boespflug (from 13th), Windom and Robert Ballou rounding out the top-five.

"You see the white flag and you're leading the 'Oval Nationals,' you think 'don't screw up,' Thomas said. "Don't get white flag fever. I usually never even think about it. On this night, I did. I'm just glad that it all worked out. There's a lot of great teams out here. To be able to top all of them is pretty special."

On the final laps, Windom admitted to tiptoeing around the cushion, hoping to avoid a costly mistake. Like a bend, but don't break defense, every time Grant made a move to pick up a position, Windom seemingly had an answer. Windom knew where he had to be and what it was going to take to secure the title.

Many racers such as Windom seem to have an aura that make them seem like superheroes to the average person, as if they have ice water in their veins. However, as Windom admits, a championship on the line can put a racer on edge, amplifying the meaning of a seemingly ordinary task (to them).

"I was so nervous today, I don't think I sat still for two seconds," Windom admitted. "I didn't know how good the 11 car was going to be. I just knew where I needed to finish. Starting behind him, I knew where I needed to stay. I got to fourth and I just kind of hung out there until Justin and C.J. got into each other and I got to third. I wanted no part of that battle for the lead. You want to win the 'Oval Nationals,' but I wanted to win a USAC championship. I've won the 'Oval Nationals' before. I was here to win a USAC national championship. And we did it."

"It hasn't really sunk in yet," Windom continued. "I think tomorrow it will feel a little better. I've been so antsy and anxious this whole past week, coming here, taking the point lead and trying to maintain it. Once you get there, it's nerve-wracking. I can't be any happier than I am for this team. I know they wanted this just as much as I did. It just means so much."
FEATURE: (40 laps, starting position in parentheses) 1. Kevin Thomas, Jr. (4), 2. Justin Grant (1), 3. Chad Boespflug (13), 4. Chris Windom (3), 5. Robert Ballou (7), 6. Brody Roa (6), 7. Chase Stockon (2), 8. Damion Gardner (15), 9. Tyler Courtney (8), 10. Logan Williams (14), 11. Mike Spencer (10), 12. Austin Williams (25), 13. R.J. Johnson (16), 14. Cody Williams (20), 15. Jake Swanson (17), 16. Danny Faria, Jr. (11), 17. Isaac Chapple (18), 18. Mike Martin (19), 19. Chris Gansen (26), 20. Dennis Gile (21), 21. C.J. Leary (5), 22. Brady Bacon (23), 23. Max Adams (12), 24. Jace Vander Weerd (22), 25. Tommy Malcolm (24), 26. Richard Vander Weerd (9). NT

-------------------------------

**Meseraull flipped during the second heat.

FEATURE LAP LEADERS: Laps 1-17 Stockon, Laps 18-31 Thomas, Laps 32-33 Grant, Laps 34-40 Thomas.

KSE RACING PRODUCTS/SALDANA RACING PRODUCTS/ROD END SUPPLY HARD CHARGER: Chad Boespflug (13th to 3rd)

WILWOOD BRAKES 13TH PLACE FINISHER: R.J. Johnson

FINAL USAC AMSOIL SPRINT CAR NATIONAL CHAMPIONSHIP POINTS: 1-Windom-2290, 2-Grant-2284, 3-Thomas-2232; 4-Courtney-2166, 5-Stockon-2052, 6-Boespflug-1974, 7-Leary-1869; 8-Ballou-1820, 9-Bacon-1765, 10-Darland-1492.

FINAL USAC AMSOIL CRA SPRINT CAR POINTS: 1-D. Gardner-1547, 2-Roa-1475, 3-Swanson-1376, 4-Spencer-1212, 5-A. Williams-1058, 6-C. Williams-960, 7-L. Williams-874, 8-Adams-799, 9-Gansen-768, 10-Thomas-756.
-end-

STOCKON REELS OFF 2ND STRAIGHT WIN ON NIGHT 1 OF "OVAL NATIONALS"

By: Richie Murray - USAC Media

Perris, California.........It's almost a shame the racing season is nearing its end. After all, Chase Stockon's season feels like it's just beginning.

After waiting more than 15 months to get his ninth career USAC AMSOIL National Sprint Car victory last Saturday night at Arizona Speedway, the Fort Branch, Indiana driver had to wait just five more nights to get his 10th on night one of the Budweiser "Oval Nationals" presented by All Coast Construction at Perris Auto Speedway, tying him with Tony Stewart for 46th on the series' career win list.

Additionally, he's just the third driver in the history of the series to win his first two USAC National Sprint Car features of the season after the month of November, following in the steps of Damion Gardner in 2005 and Kevin Swindell in 2008.

Stockon has achieved success when the series has traveled west in prior years, but had not yet tamed Perris where he has a second-place finish to his credit during an "Ovals" prelim in 2013. That was the same era in which the team has based their recent set-ups on over the past month, and by all accounts, appears to be paying large dividends for Stockon.

"We changed some stuff around in the shock package to get things a little more comfortable for me," Stockon reiterated from his interview following last week's 'Western World' victory. "On our own, with this setup and the rest of the racecar, we went back to four or five years ago and did kind of the same thing with the shock package. We've got something that works really well for us and it seems like we've been trying to hit that all year, but have struggled finding it. I'm trying to stay humble, but we go race-by-race and it can always change tomorrow."

With seemingly a new lease on life in racing terms, Stockon secured the lead at the drop of the green from his outside front row starting position and was quickly able to split to a near half-straight lead while C.J. Leary and Brody Roa worked the bottom to slip underneath pole sitter Danny Faria, Jr. on the ensuing two laps to snag second and third, respectively.

By the 11th lap, Stockon was Neil Diamondesque as he served as a solitary man, all by his lonesome, at the front of the field possessing a 1.7 second advantage. However, Josh Hodges engine began to billow with smoke as he slowed in turn two to bring out the yellow flag, bringing an end to his night and his "Oval Nationals" weekend in one fell swoop.

With the lead now erased, Stockon blasted from the launching pad and quickly constructed a sizable advantage over Leary and Roa yet again. However, soon after the halfway mark, that deficit began to shrink and the tension started to grow as Leary was close enough to duck a nose underneath Stockon in a bid for the lead on lap 19.

One lap later, Leary used a picture-perfect run on the high side of turns three and four to glide around Stockon for the race lead. Undeterred, Stockon fought his way back into the frame to rip the spot away from Leary with a turn three slider on lap 21.

Stockon's trusted line of high in turns one and two and on the bottom of three and four became a rug tugged away from him as he entered lapped traffic with Leary in tow throughout the final two-thirds of the 30-lapper. With track conditions everchanging, no piece of real estate was off-limits as the pair searched high, low and middle.

"It was kind of a tough race for me," Stockon explained. "I could feel myself slowing down in (turns) three and four as the bottom started to wear out. With C.J. behind me, I knew he was going to be charging the top. With lapped cars up there, I started moving around down in three and four. I was still able to get above a few of them before they came out to the wall on the front stretch. For the longest time, I thought the lapped cars were helping me out a little bit in that aspect. Then I kept seeing C.J.'s nose. For the whole race, he kept pressuring me and pressuring me, making me drive a little harder."

With three laps remaining, Leary raised the stakes and made his bid for the lead, entering turn one low as Stockon rode high. The two drag-raced side-by-side down the back straight as they followed the lapped car of Austin Liggett into turn three. Stockon lunged ahead entering the third turn while Leary followed him on the cushion. As the two came off four, Leary appeared poised to set up a turn one slider on Stockon. Instead, the caution was displayed for the former CFL quarterback and current Southwest Sprint Car regular Dennis Gile, who slowed to a stop in turn two and bringing an end to his USAC National and CRA Sprint Car debut.

"There at the end, at the point of the race I thought lapped traffic was helping me, from what the guys tell me, it was actually kind of hurting me," Stockon revealed. "I think that caution kind of saved us there at the end. It gave us one last chance to have a clean track for three laps and just run it as hard as we could to the finish."

And that's exactly what Stockon did as he took advantage of the traffic-less expressway that lie ahead of him and never allowed Leary another chance to retaliate, racing to a one-second victory over Leary, Roa, Kevin Thomas, Jr. and Tyler Courtney.

"C.J. and I have always raced hard and clean against each other," Stockon said. "I know there's respect between the two of us. He wants to win just as badly as I do. On that restart, I knew I had to get off four really well and get into one without making a mistake. I feel like I did that and stretched it out on him."

C.J. Leary posted a fine second-place performance. The 2014 360-Sprint Car "Oval Nationals" champion out of Greenfield, Indiana felt that, without that last caution, this night could've belonged to him.

"It's tough to come up short there at the end," Leary lamented. "I think that if it would've stayed green, I would've had a better shot to win. Chase was pretty good and we set a really fast pace the entire time. At one point, I finally went to the top in three and four and I got by. I just don't know how he got back by us."

Garden Grove, California's Brody Roa was the top of the CRA contingent with a career-best USAC National Sprint finish of third.

"A year and a half ago, I would've been laughing if you told me I was going to be on the podium on any night of the 'Oval Nationals.' I think we're really getting our stuff together and my confidence is up. Everyone on the team is clicking right now and making good decisions."

Chris Windom hustled his way from 15th to seventh to earn Hard Charger of the Race honors. But, the seventh-place finish was even more personally rewarding as he extended his lead from three to nine over ninth-place finisher Justin Grant with just two races remaining, Friday and Saturday at Perris, until the championship is settled.
AMSOIL USAC NATIONAL & USAC/CRA SPRINT CAR SERIES RACE RESULTS
November 3, 2017 – San Tan Valley, Arizona – Arizona Speedway
50th Western World Championships

FEATURE: (30 laps) 1. Thomas Meseraull, 2. Brady Bacon, 3, Robert Ballou, 4. Chris Windom, 5. Tyler Courtney, 6. Kevin Thomas Jr., 7. Damion Gardner, 8. Chase Stockon, 9. R.J. Johnson, 10. Stevie Sussex, 11. Chad Boespflug, 12. Brody Roa, 13. Josh Hodges, 14. Mike Spencer , 15. Dave Darland, 16. Charles Davis Jr., 17. Jake Swanson, 18. Austin Williams, 19. Justin Grant, 20. Chris Gansen, 21. C.J. Leary, 22. Chet Williams, 23. Isaac Chapple, 24. Landon Cling. NT

-----------------------

**Bacon flipped during the feature.

FEATURE LAP LEADERS: Lap 1 Thomas, Laps 2-22 Courtney. Laps 23-26 Bacon, Lap 27 Meseraull, Laps 28-29 Bacon, Lap 30 Meseraull

NEXT AMSOIL USAC NATIONAL & USAC/CRA SPRINT CAR RACE: November 4 – San Tan Valley, AZ - Arizona Speedway –"50th Western World Championships"

-end-

USAC SOUTHWEST SPRINT CAR SERIES RACE RESULTS
November 3, 2017 – San Tan Valley, Arizona – Arizona Speedway
50th Western World Championships"

FEATURE: (30 laps) 1. Brady Bacon, 2. Matt Rossi, 3. Kevin Thomas Jr., 4. Dave Darland, 5. Chris Windom, 6. Charles Davis Jr., 7. Geoff Ensign, 8. Mike Martin, 9. Landon Cling, 10. R.J. Johnson, 11. Tye Mihocko, 12. Chris Bonneau, 13. Dennis Gile, 14. Zack Madrid, 15. Gary Taylor, 16. Andy Reinbold, 17. Dylan Westbrook, 18. Shon Deskins, 19. Nick Aiuto, 20. Matt Lundy, 21. Bruce St. James, 22. Stevie Sussex. NT

----------------------------

**Aiuto flipped during the feature.

FEATURE LAP LEADERS: Laps 1-7 Johnson, Laps 8-11 Davis, Laps 12-15 Johnson, Laps 16-30 Bacon.

NEXT USAC SOUTHWEST SPRINT CAR RACE: November 4 – San Tan Valley, AZ – Arizona Speedway– "50th Western World Championships"

-end-

WESTERN WORLD BRINGS THE BEST OF NATIONAL & CRA WORLDS TO ARIZONA NOV. 3-4

By Richie Murray - USAC Media

As the winter months draw nearer, a frost begins to blanket the fields and the chill of the air begins to settle in as much of the country heads indoors.

When the cold front hits, racers don't fret over the thought of old man winter, frigid temperatures and a frozen tundra of dirt tracks sitting idle.

Instead, racers find another place to play. They've all pointed their compasses west to bring us the best of both worlds as the USAC AMSOIL National and CRA Sprint Cars meet head-to-head for bragging rights and the prestige of becoming a "Western World" champion.

The season-long national AMSOIL National Sprint Car championship race has reached its final stretch, involving the drivers who've run one-two in the standings for much of the season. Ione, California's Justin Grant clings to a 29-point advantage over Chris Windom of Canton, Illinois with five western races remaining.

Grant's Western World marquee highlight dates to the 2015 season when he captured the victory on the opening night of the 360 portion of the program at USA Raceway in Tucson, interestingly enough, driving at the time for the Baldwin Brothers team that his nearest challenger Windom now occupies.

Windom was simply dominant during the 2016 "Western World," leaving with a complete sweep of both nights of the National & CRA programs, while winning and finishing third in his two 360 outings.

Though he stands a distant third in the National standings, Kevin Thomas, Jr. has been like Pacman lately, gobbling up points left and right in recent months. He's been victorious in three of the last five events, including the last two. He even got his Southwest trip started off on the right foot with a Southwest Sprint Car victory at Central Arizona Speedway last Saturday night.

Three-time "Western World" race winner Brady Bacon of Broken Arrow, Oklahoma returns to the Dooling/Hayward team that won the 2015 "Western World" with Bryan Clauson at the wheel. They will be joined alongside by a few pairings of west coast teams with Midwest-based drivers including 2005

"Western World" USAC Sprint victor Dave Darland and Ford Motorsports as well as drivers Thomas Meseraull and Hunter Schuerenberg with Reinbold/Underwood Motorsports.

To show how the west was won, these individuals will have to break through against a crop who intends to defend their home turf. 360 king R.J. Johnson, a 2010 "Western World" 360 winner out of Phoenix, Arizona, has become a force in the 410 ranks this season while maintaining his dominance in the Southwest division where he's all but locked up his fifth-straight series crown.

Concord, California's Damion Gardner has a 101-point lead as he eyes his fifth consecutive CRA title and sixth overall. Last year, "The Demon" raced to back-to-back runner-up finishes behind Windom at the "Western World."

Anaheim, California's Jake Swanson has already locked down USAC's West Coast Sprint Car title this season, but a first CRA title hangs in the balance as he sits second behind Gardner. Behind Swanson is the driver he dethroned in the West Coast series, Brody Roa of Garden Grove, California who himself is a 360 winner at the "Western World" in 2015 while two-time West Coast champ Danny Faria, Jr. takes over the reins of Midwest car owner Michael Dutcher's No. 17GP.

The 50th annual "Western World" gets underway with an open practice night on Thursday night, November 2 followed by complete programs each night on November 3 & 4 for the National Sprints with CRA as well as the season finales for the Southwest Sprint Cars.

An open practice night begins the festivities from 5:30pm to 8:30pm on Thursday. On Friday, pits open at 3pm, with the drivers meeting taking place at 4:30pm and cars on track at 5:25pm. On Saturday, pits open at 3pm, with an autograph session set for 4pm, a drivers meeting taking place at 5pm and cars on track at 5:25pm.

Friday adult general admission tickets are $20, kids age 7-12 are $10, kids age 6 and under are $5 and pit passes are $35. Friday reserved tickets are $25, kids age 7-12 are $15, kids age 6 and under are $10 and pit passes are $35.

Saturday adult general admission tickets are $25, kids age 7-12 are $10, kids age 6 and under are $5 and pit passes are $35. Friday reserved tickets are $30, kids age 7-12 are $15, kids age 6 and under are $10 and pit passes are $35.

A package that includes tickets for both Friday and Saturday's events are $55 for adults, $25 for kids age 7-12, $20 for kids 6 and under and $75 for pit passes.

-end-

KEVIN THOMAS JR. ADDS CASA GRANDE USAC SOUTHWEST SPRINTS TO 2017 WIN LIST

Kevin Thomas, Jr. continued his roll of late by winning Saturday night's USAC Southwest Sprint Car feature at Central Arizona Speedway in Casa Grande. Cullman, Alabama's Thomas took the lead with seven laps remaining after a see-saw battle between Charles Davis, Jr. and R.J. Johnson throughout the first 24 laps of the 30-lapper. Thomas went on to capture his first career win in the Southwest series in his first start of the year over Johnson, Davis, Mike Martin and Matt Rossi.

FEATURE: (30 laps) 1. Kevin Thomas Jr., 2. R.J. Johnson, 3. Charles Davis Jr., 4. Mike Martin, 5. Matt Rossi, 6. Shon Deskins, 7. Dennis Gile, 8. Landon Cling, 9. Tye Mihocko, 10. Chris Bonneau, 11. Bruce St. James, 12. Nick Aiuto, 13. Isaac Chapple, 14. Michael Curtis, 15. Chad Boespflug, 16. Andy Reinbold, 17. Matt Lundy, 18. Jeff Lowery, 19. Joe Scheopner, 20. Cody Sickles, 21. Hunter Schuerenberg, 22. Jordan Stetson, 23. Stevie Sussex, 24. Brent Yarnal. NT
----------------------------

FEATURE LAP LEADERS: Laps 1-4 Davis, Lap 5 Johnson, Laps 6-15 Davis, Laps 16-24 Johnson, Laps 25-30 Thomas.

NEW USAC SOUTHWEST SPRINT CAR POINTS: 1-Johnson-1,354, 2-Davis-1,231 1-Johnson-1,354, 2-Davis-1,231;-Deskins-1,040, 4-Mihocko-946, 5-Martin-899, 6-Aiuto-894, 7-Bonneau-858, 8-Curtis-795, 9-Lundy-636, 10-Sussex-621.

NEXT USAC SOUTHWEST SPRINT CAR RACES: November 3 & 4 - San Tan Valley, AZ - Arizona Speedway - "50th Annual Western World Championships"

-end-
CARSON MACEDO'S LATE CHARGE EARNS FIRST VENTURA USAC WESTERN MIDGET VICTORY

Ventura, CA........ Taking advantage of a late race bobble by Ronnie Gardner, Carson Macedo led the final three laps to claim Saturday's main event at Ventura Raceway. For Macedo, the 30-lap victory was his first career USAC Western States Midget triumph.

Macedo took the Ventura checkered flags ahead of fast qualifier Ronnie Gardner, Jake Swanson, Robby Josett, and David Prickett. Cody Swanson earned the night's Esslinger Engineering Hard Charger Award with a 15th to 6th place finish.

FEATURE: (30 laps) 1. Carson Macedo, 2. Ronnie Gardner, 3. Jake Swanson, 4. Robby Josett, 5. David Prickett, 6. Cody Swanson, 7. Cory Elliott, 8. Frankie Guerrini, 9. J.J. Ercse, 10. Brody Roa, 11. Mason Daniel, 12. Maria Cofer, 13. Kyle Smith, 14. Robert Dalby, 15. Terry Nichols, 16. Cody Williams, 17. Clayton Ruston, 18. Kyle Beilman, 19. Jake Vermeer, 20. Sterling Cling, 21. Tristan Guardino, 22. Bryan Drollinger. NT
-----------------------
**Cling flipped during qualifications. Drollinger flipped on lap 5 of the feature. Guardino flipped on lap 13 of the feature.

FEATURE LAP LEADERS: Laps 1-2 Josett, Laps 3-5 Macedo, Laps 6-27 Gardner, Laps 28-30 Macedo.

NEW USAC WESTERN STATES MIDGET POINTS: 1-Gardner-751, 2-Guerrini-623, 3-Prickett-595, 4-Elliott-577, 5-Dalby-547, 6-Courtney Crone-501, 7-Michael Faccinto-451, 8-Pankratz-417, 9-Shannon McQueen-400, 10-Daniel-370.

NEXT USAC WESTERN STATES MIDGET RACE: November 18 - Bakersfield (CA) Speedway

-end-
TMEZ DRIFTS WEST FOR WESTERN WORLD & OVALS

By: Richie Murray - USAC Media

After all, Thomas Meseraull will indeed be heading west when the USAC AMSOIL National and CRA Sprint Cars stop at Arizona Speedway and Perris (Calif.) Auto
Speedway during the month of November for the 2017 season finales.

The San Jose, California native has been named as the driver of the Reinbold/Underwood Motorsports No. 19 for the Nov. 3-4 "Western World Championships" at Arizona and the Nov. 9-10-11 Budweiser "Oval Nationals" presented by All Coast Construction at Perris.

Meseraull hasn't had any prior experience for the Reinbold/Underwood team, but this fact hasn't deterred his success of late as evidenced by what he's accomplished this season. Meseraull has earned six series wins since 2015, including a pair this season for two different teams. In June, Meseraull was victorious in his second start for the Heffner Racing team during the Eastern Storm trip to Pennsylvania's Lincoln Speedway. One month later in his USAC debut for Chase Briscoe Racing, Meseraull captured the victory in the Indiana Sprint Week opener at Kokomo Speedway. In fact, Meseraull has driven five different teams to top-five finishes with USAC this season alone!

The No. 19 was originally entered for Brady Short who had to bow out due to other commitments. Meseraull will, however, have February Ocala, Fla. winner Hunter Schuerenberg as a teammate in a second Reinbold/Underwood car. The west coast based team has competed on the national trail this season, including leading eight laps and recording back-to-back top-five finishes with Schuerenberg in "Sprint Car Smackdown" at Kokomo in August.

Meseraull has not yet won at Arizona or Perris in USAC National Sprint Car competition. However, he did score a USAC Western States Midget victory at Perris in 2001. Meseraull's best "Western World" finish to date was a third in last year's opening night. Meanwhile, his top "Oval Nationals" result is a sixth, which he procured in 2012 and 2015.

-end-
DAVIS BEATS JOHNSON TO CANYON FLAG

Peoria, AZ........Charles Davis Jr. of Buckeye, Ariz. won Saturday night's 30-lap "Race for the Cure" USAC Sands Chevrolet Southwest Sprint Car race at Canyon Speedway Park. Series point leader R.J. Johnson was second ahead of Chris Bonneau, Mike Martin and Michael Curtis, who led the first five laps.

FEATURE: (30 laps) 1. Charles Davis Jr., 2. R.J. Johnson, 3. Chris Bonneau, 4. Mike Martin, 5. Michael Curtis, 6. Tye Mihocko, 7. Landon Cling, 8. Bruce St. James, 9. Shon Deskins, 10. Matt Rossi, 11. Nick Aiuto, 12. Sterling Cling, 13. Brent Yarnal, 14. J.R. Bonesteel, 15. Cody Sickles, 16. Bill Waltman, 17. Jeff Lowery, 18. Dennis Gile. NT
----------------------------
FEATURE LAP LEADERS: Laps 1-4 Curtis, Laps 5-30 Davis.

HARD CHARGER: Charles Davis Jr. (5th to 1st)

NEW USAC SOUTHWEST SPRINT CAR POINTS: 1.Johnson-1,273, 2-Davis-1,160, 3-Deskins-973, 4-Mihocko-897, 5-Aiuto-851, 6-Martin-831, 7-Bonneau-805, 8-Curtis-756, 9-Matt Lundy-605, 10-Stevie Sussex-593.

NEXT USAC SOUTHWEST SPRINT CAR RACE: October 28 - Casa Grande, AZ - Central Arizona Speedway

-end-
"INVADER" GRANT GRABS TOP DOLLARS AT THE PAS

Perris, CA........AMSOIL USAC NATIONAL Sprint Car point leader Justin Grant of Ione, Calif. walked off with the 30-lap victory Saturday in the AMSOIL USAC/CRA feature at Perris Auto Speedway. In a feature containing seven lead changes, Grant outduelled Brody Roa, then led the final 11 laps for the win over Mike Spencer, Damion Gardner, Ausin Williams and fast qualifier Jake Swanson.

FEATURE: (30 laps) 1. Justin Grant, 2. Mike Spencer, 3. Damion Gardner, 4. Austin Williams, 5. Jake Swanson, 6. Issac Chapple, 7. Stevie Sussex, 8. A.J. Bender, 9. Cody Williams, 10. Jeremy Ellertson, 11. Matt McCarthy, 12. Verne Sweeney, 13. Trent Williams, 14. Brody Roa, 15. Matt Stewart, 16. Gary Marshall Jr., 17. Randy Waitman, 18. Max Adams, 19. Chris Gansen, 20. Tommy Malcolm. NT
-----------------------
**L.Williams flipped during qualifications. Malcolm flipped on lap 16 of the feature.

FEATURE LAP LEADERS: Lap 1 Roa, Laps 2-8 A.Williams, Laps 9-10 Gardner, Laps 11-16 Grant, Lap 17 Roa, Lap 18 Grant, Lap 19 Roa, Laps 20-30 Grant

NEW AMSOIL USAC/CRA SPRINT CAR POINTS: 1-Gardner-1,294, 2-Swanson-1,193, 3-Roa-1,167, 4-Spencer-1,015, 5-A.Williams-899, 6-C.Williams-829, 7-L.Williams-735, 8-Adams-702, 9-Gansen-677, 10-McCarthy-599.

NEXT AMSOIL USAC/CRA SPRINT CAR RACES: November 3&4 - San Tan Valley, AZ - Arizona Speedway -"50th Western World Championships"

-end-
SUNDAY'S "LEFFLER MEMORIAL" CANCELLED DUE TO FORECASTED RAIN

Wayne City, Illinois.........With an impending forecast of heavy rain on race day, USAC and POWRi officials have cancelled the Sunday, October 22 "Jason Leffler Memorial" at Wayne County Speedway.

The $20,000-to-win event was to have brought some of the biggest names in the sport to compete for the largest payday in midget racing, but with an 80-90% chance of continuous rain throughout the day, and without much improvement or change in the forecast all week, the decision was made to cancel the event.

The "Leffler Memorial" was to have been the Midwest finale for the USAC Midget National Championship in 2017. The series now heads west for the final two events of the year in California: Bakersfield Speedway on November 18 and the season-ending "Turkey Night Grand Prix" at Ventura Raceway on November 23. Spencer Bayston holds a 66-point lead in the series' standings coming into the final two events. Logan Seavey has been crowned as the POWRi Midget champion.

-end-
KEVIN THOMAS, JR. GETS MIDGET RIDE FOR SUNDAY'S "LEFFLER MEMORIAL"

By: Richie Murray - USAC Media

Wayne City, Illinois.........Kevin Thomas, Jr., who's enjoyed a highly successful USAC AMSOIL National Sprint Car season, will make his return behind the wheel of a midget in this Sunday's fifth annual "Jason Leffler Memorial" at Wayne County Speedway in Wayne City, Illinois.

The Cullman, Alabama driver will compete in the event co-sanctioned by USAC and POWRi in a car fielded by Austin Brown. It was in this same car that Thomas made his only two series starts of 2017, driving to a pair of top-five finishes in consecutive nights at the "Kokomo Grand Prix" at Kokomo (Ind.) Speedway in April: a 4th and a 5th.

The 2014 USAC National Midget Rookie of the Year has two career USAC National Midget feature wins, both coming in 2015, at Plymouth (Ind.) Speedway and Solomon Valley Raceway in Beloit, Kansas on his way to a third-place finish in points. In his most recent "Leffler Memorial" start in 2015, Thomas finished 10th.

Thomas has been a standout on the USAC AMSOIL National Sprint Car trail this season, scoring five wins, including last Saturday's "Tony Hulman/Don Smith Classic" at the Terre Haute (Ind.) Action Track.

-end-
$20,000 ON THE LINE AT SUNDAY'S "LEFFLER MEMORIAL" IN WAYNE CITY

By: Richie Murray - USAC Media

Wayne City, Illinois.........In the late 1990s, Jason Leffler made tracks big and small his personal playground as he raced to three consecutive USAC National Midget titles. Though Leffler may have been small in stature, his legacy in the sport of midget racing remains that of a giant.

One look at the one-eighth-mile dirt oval of Wayne County Speedway in Wayne City, Illinois gives the impression of diminutive. But that's just a front for the spectacular wheel-banging, ultra-competitive style that has become the norm on this southern Illinois soil nestled between farmland during this harvest season.

This Sunday, we race in Leffler's name with the fifth running of the "Jason Leffler Memorial." Like Jason, don't underestimate size. Small cars on a small track will bring out the big hearts and the big right feet when there's big money on the line this Sunday, October 22 with $20,000 big ones going to the one with the biggest will to win.

Broken Arrow, Oklahoma's Brady Bacon is the defending winner at Wayne City, leading the final 33 laps to capture an emotional victory - the first for car owner Frank Manafort and a meaningful win for USAC Hall of Fame crew chief and car builder Bob East who guided Jason Leffler to USAC National Midget titles in 1997-98-99 and a Silver Crown championship in 1998.

Clauson/Marshall Racing made its debut in the event a season ago. This year, they've taken on a full-assault of the series championship with five wins and it's three-driver arsenal of Shane Golobic, Tyler Courtney and Justin Grant all reside in the top-six of the standings.

The Clauson name has been victorious at the "Leffler Memorial" before when, in 2015, Bryan Clauson outdueled Rico Abreu in a memorable finish that we won't soon forget.

Almost astonishingly, this is one of the few races that the Keith Kunz/Curb-Agajanian Motorsports team has not tamed yet, though they have finished as the runner-up three years in a row with drivers Christopher Bell, Rico and Tanner Thorson.

KKM's top-pilot this season has been Spencer Bayston of Lebanon, Indiana who holds a 66-point lead over Bacon coming into Sunday's race, which serves as the final event in the Midwest before the series heads west to Cali for season-enders at Bakersfield and Ventura in November.

The "Leffler Memorial" also holds a unique place on the racing calendar in that it brings out drivers who normally don't compete with the series during the outdoor season. 2013 World of Outlaws Sprint Car champ Daryn Pittman of Owasso, Oklahoma won the race in 2014 and finished fourth in 2015. He will be a contender Sunday along with the likes of fellow sprint car standouts making rare midget appearances: San Jose, California's Thomas Meseraull in the Amati Racing No. 66 and recent "Tony Hulman/Don Smith Classic" victor Kevin Thomas, Jr. of Cullman, Alabama at the wheel of Austin Brown's No. 7B, among many others.

The USAC/POWRi co-sanctioned event also features a format dissimilar to the majority of USAC events with no qualifying, but instead utilizing qualifier races and heats seeding the A-Main starting field.

Big names have missed the field in past years and nothing is a given at Wayne City. Drivers are going to have get up on the wheel, stand on the gas and put it in the show on these tight confines, which more than certainly will be a show for the fans in itself.

The "Jason Leffler Memorial" begins with pits opening at 11am, front gates opening at 3pm, drivers meeting at 3:30pm and cars on track at 4pm. Adult general admission tickets are $15. Children 12 and under are free with paid adult. Pit passes are $35.

-end-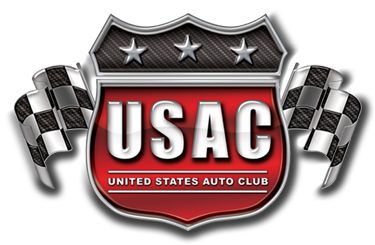 2017 points
National
FINAL
1. Chris Windom 2290
2. Justin Grant 2284
3. Kevin Thomas Jr. 2232
4. Tyler Courtney 2166
5. Chase Stockon 2052
6. Chad Boespflug 1974
7. C.J. Leary 1869
8. Robert Ballou 1820
9. Brady Bacon 1765
10. Dave Darland 1492
National Midgets
Aug. 17
1. Spencer Bayston 1293
2. Brady Bacon 1233
3. Shane Golobic 1219
4. Tanner Thorson 1198
5. Tyler Courtney 1171
6. Justin Grant 1167
7. Chad Boat 1032
8. Holly Shelton 933
9. Tanner Carrick 857
10. Jerry Coons Jr. 808
Silver Crown
Sept. 3
1. Kody Swanson 624
2. Jerry Coons Jr. 519
3. Chris Windom 458
4. Justin Grant 415
5. David Byrne 387
6. Aaron Pierce 380
7. Bobby Santos 350
8. Joss Moffatt 269
9. Joe Liguori 258
10. Damion Gardner 248
USAC/CRA
FINAL
1. Damion Gardner 1547
2. Brady Roa 1475
3. Jake Swanson 1376
4. Mike Spencer 1212
5. A. Williams 1058
6. C. Williams 960
7. L. Williams 874
8. Max Adams 799
9. Chris Gansen 768
10. Thomas 756