USAC SILVER CROWN CHAMPIONSHIP SERIES RACE RESULTS: August 31, 2014 - DuQuoin, Illinois - DuQuoin State Fairgrounds - "Ted Horn 100"

QUALIFICATIONS: 1. Bobby East, 10, Stewart/Curb-Agajanian-30.571; 2. Kody Swanson, 63, DePalma-30.729; 3. Jerry Coons Jr., 98, RPM/Gormly-31.199; 4. Dave Darland, 19, Longworth-31.273; 5. Shane Cockrum, 66, Hardy-31.474; 6. Zach Daum, 5, Daum-31.766; 7. Caleb Armstrong, 9, Armstrong-31.838; 8. A.J. Fike, 3, RFMS-32.266; 9. C.J. Leary, 35, Ferns-32.349; 10. Tracy Hines, 16, Lightfoot-32.388; 11. Russ Gamester, 51, Gamester-32.430; 12. Brady Bacon, 14, McQuinn-32.458; 13. Levi Jones, 56, Fox-32.491; 14. Chris Urish, 77, Urish-32.915; 15. Randy Bateman, 55, Bateman-33.038; 16. Steven Russell, 41, McQuinn-33.521; 17. Patrick Lawson, 2, Lawson-34.109; 18. Jake Simmons, 31, Simmons-34.171; 19. Chris Fetter, 88, Fetter-34.326; 20. Jackie Burke, 86, Burke-34.511; 21. Robbie Ray, 53, SET-39.720; 22. Chris Windom, 17, RW/Curb-Agajanian-NT; 23. Terry James, 23, Satterhouse-NT; 24. Jerry Bruce, 50, Bruce-NT.

FEATURE: (100 Laps) 1. Shane Cockrum, 2. Levi Jones, 3. Brady Bacon, 4. Tracy Hines, 5. A.J. Fike, 6. Russ Gamester, 7. Chris Urish, 8. Jerry Coons Jr., 9. Bobby East, 10. Steven Russell, 11. Randy Bateman, 12. Patrick Lawson, 13. Kody Swanson, 14. Chris Windom, 15. Zach Daum, 16. Dave Darland, 17. Chris Fetter, 18. Jake Simmons, 19. Caleb Armstrong, 20. C.J. Leary, 21. Robbie Ray, 22. Jackie Burke, 23. Terry James. NT

------------------------------------------------------

**Darland flipped on lap 65. Windom flipped on lap 90.

FEATURE LAP LEADERS: Laps 1-8 East, Laps 9-31 Swanson, Laps 32-41 East, Laps 42-56 Darland, Laps 57-86 Cockrum, Laps 87-89 Windom, Laps 90-100 Cockrum.

NEW USAC SILVER CROWN SERIES POINT STANDINGS: 1-Swanson-417, 2-Hines-398, 3-East-375, 4-Windom-313, 5-Coons-261, 6-Jacob Wilson-240, 7-Armstrong-215, 8-Fike-212, 9-Cockrum-201, 10-Darland-194.

NEXT USAC SILVER CROWN RACE: September 7 - Springfield, IL - Illinois State Fairgrounds - "Tony Bettenhausen 100"

-end-

USAC AMSOIL USAC/CRA/WESTERN CLASSIC SPRINT CAR SERIES RACE RESULTS: August 30, 2014 - Calistoga, California - Calistoga Speedway - "7th Louie Vermeil Classic"

QUALIFICATIONS: 1. Damion Gardner, 4, Alexander-19.453; 2. Matt Mitchell, 37, Mitchell-19.802; 3. Christopher Bell, 51T, Roth-20.003; 4. Jake Swanson, 92, Sertich-20.042; 5. Mike Spencer, 50, Chaffin-20.085; 6. Ryan Bernal, 56, Phulps-20.101; 7. Brody Roa, 91R, BR-20.187; 8. Kevin Thomas Jr., 73X, Ford-20.344; 9. Rico Abreu, 24, Abreu-20.364; 10. Geoff Ensign, 3F, Finkenbinder-20.401; 11. Bud Kaeding, 24, Bowman-20.409; 12. Robert Ballou,73, Ford-20.421; 13. Colby Copeland, 5V, VanLare-20.580; 14. D.J. Johnson, 33, Johnson-20.603; 15. Tim Barber, 3T, Finkenbinder-20.737; 16. Cody Williams, 44, Jory-20.810; 17. Scott Hall, 77J, Campanile-20.891; 18. Austin Williams, 2, Jory-20.943; 19. Marty Hawkins, 3M, Hawkins-21.131; 20. Bradley Terrell, 43, Terrell-21.159; 21. Terry Schank Jr., 1, Gleeson-21.183; 22. Logan Williams, 5, Jory-21.638; 23. Adam Brenton, 28, Brenton-21.645; 24. Trevor Schmid, 2X, Schmid-21.739; 25. Chris Gansen, 4G, Gansen-21.950.

FIRST HEAT: (8 laps) 1. Gardner, 2. Roa, 3. Swanson, 4. C.Williams, 5. Copeland, 6. Ensign, 7. Hawkins, 8. L.Williams, 9. Gansen. NT

SECOND HEAT: (8 laps) 1. Thomas, 2. Spencer, 3. Mitchell, 4. Kaeding, 5. Johnson, 6. Hall, 7. Terrell, 8. Brenton. NT

THIRD HEAT: (8 laps) 1. Ballou, 2. Abreu, 3. Bernal, 4. Bell, 5. A.Williams, 6. Barber, 7. Schank, 8. Schmid. NT

FEATURE: (30 laps) 1. Christopher Bell, 2. Damion Gardner, 3. Rico Abreu, 4. Brody Roa, 5. Robert Ballou, 6. Matt Mitchell, 7. Kevin Thomas Jr., 8. Mike Spencer, 9. Colby Copeland, 10. Bradley Terrell, 11. Cody Williams, 12. D.J. Johnson, 13. Tim Barber, 14. Austin Williams, 15. Logan Williams, 16. Terry Schank Jr., 17. Chris Gansen, 18. Jake Swanson, 19. Adam Brenton, 20. Ryan Bernal, 21. Bud Kaeding, 22. Geoff Ensign, 23. Scott Hall, 24. Marty Hawkins, 25. Trevor Schmid. NT

---------------------------

**Kaeding flipped during the feature.

FEATURE LAP LEADERS: Laps 1-10 Spencer, Laps 11-13 Bernal, Lap 14 Bell, Laps 15-23 Bernal, Laps 24-30 Bell.

NEW AMSOIL USAC/CRA SPRINT CAR POINTS: 1-Gardner-857, 2-Spencer-680, 3-Nic Faas-628, 4-Mitchell-573, 5-Roa-554, 6-A.Williams-536, 7-C.Williams-519, 8-J.Swanson-486, 9-Richard Vander Weerd-471, 10-Cory Kruseman-381.

NEXT USAC AMSOIL USAC/CRA/WESTERN CLASSIC SPRINT CAR RACE: August 31 - Calistoga (CA) Speedway - "7th Louie Vermeil Classic"

-end-

USAC HONDA WESTERN MIDGET CAR SERIES RACE RESULTS: August 30, 2014 - Calistoga, California - Calistoga Speedway - "7th Louie Vermeil Classic"

QUALIFICATIONS: 1. Rico Abreu, 97, Kunz/Curb-Agajanian-20.159; 2. Christopher Bell, 71, Kunz/Curb-Agajanian-20.245; 3. Ronnie Gardner, 68, Six8-20.371; 4. Tanner Thorson, 67, Kunz/Curb-Agajanian-20.416; 5. Michael Pickens, 25, Rodela-20.642; 6. Shane Golobic, 26, Bock-20.705; 7. Trey Marcham, 73, Ford-20.820; 8. Alex Schutte, 28, Schutte/McElwee-21.059; 9. Scott Pierovich, 35, Pierovich-21.084; 10. Taylor Simas, 62, Bock-21.206; 11. Randi Pankratz, 8, Pankratz-21.214; 12. Cody Swanson, 71S, Swanson-21.354; 13. Britton Bock, 67X, Bock-21.464; 14. Johnathon Henry, 17, Nichols-21.656; 15. Brian Gard, 88, Arata-21.748; 16. Jarid Blondel, 98, Blondel-21.817; 17. Lance Hallmark, 8H, Hallmark-22.479; 18. Scott Kinney, 27C, Blackwell-NT.

FIRST HEAT: (8 laps) 1. Thorson, 2. Abreu, 3. Marcham, 4. Simas, 5. Bock, 6. Blondel. NT

SECOND HEAT: (8 laps) 1. Bell, 2. Pickens, 3. Schutte, 4. Hallmark, 5. Henry, 6. Pankratz. NT

THIRD HEAT: (8 laps) 1. Swanson, 2. Gardner, 3. Pierovich, 4. Golobic, 5. Gard, 6. Kinney. NT

FEATURE: (30 laps) 1. Rico Abreu, 2. Christopher Bell, 3. Tanner Thorson, 4. Shane Golobic, 5. Ronnie Gardner, 6. Michael Pickens, 7. Alex Schutte, 8. Taylor Simas, 9. Scott Pierovich, 10. Jarid Blondel, 11. Britton Bock, 12. Brian Gard, 13. Lance Hallmark, 14. Trey Marcham, 15. Cody Swanson, 16. Johnathon Henry. NT

----------------------------

*Pankratz flipped during the second heat.

FEATURE LAP LEADERS: Laps 1-6 Golobic, Laps 7-27 Bell, Laps 28-30 Abreu.

NEW HONDA WESTERN DIRT MIDGET POINTS: 1-Gardner-439, 2-Marcham-419, 3-Schutte-252, 4-Pierovich-250, 5-Blondel-248, 6-Shannon McQueen-203, 7-Chris Ennis-186, 8-Sean Dodenhoff-167, 9-Tyler Dolacki-155, 10-Ricky Shelton-147.

NEW HONDA WESTERN MIDGET POINTS: 1-Gardner-439, 2-Marcham-419, 3-Blondel-411, 4-Chad Nichols-325, 5-Schutte-305, 6-Pierovich-289, 7-Shannon McQueen-203, 8-Nick Chivello-201, 9-Chris Ennis-186, 10-Sean Dodenhoff-167.

NEXT HONDA USAC WESTERN MIDGET RACE: Augsut 31 - Calistoga, CA - Calistoga Speedway - "7th Louie Vermeil Classic"

-end-

USAC SOUTHWEST SPRINT CAR RACE RESULTS: August 29, 2014 - El Paso, Texas - El Paso Speedway Park "Border Tour" (Co-sanctioned by NMMRA)

FIRST HEAT: (10 laps) 1. R.J. Johnson (#77M Michaels), 2. Charles Davis Jr. (#50 Massey), 3. Josh Pelkey (#12 Allen), 4. Robert Herrera (#9 Herrera), 5. Nick Aiuto (#27 Aiuto), 6. Michael Curtis (#11C Turner/Wheeler), 7. Don Grable (#148N Grable), 8. Jason Grady (#45 Grady), 9. Matt Ziehl (#36DD Ziehl). NT

SECOND HEAT: (10 laps) 1. Josh Hodges (#74X Hodges), 2. Shon Deskins (#20 Deskins), 3. Jesse Baker (#22 Baker), 4. Brian Hosford (#32B Weber), 5. Mike Martin (#16 Martin), 6. Katherine Aragon (#42 Aragon), 7. Joseph Hernandez (#5H Hernandez), 8. Andy Reinbold (#19 Underwood), 9. Danny Lee (#7X Lee). NT

THIRD HEAT: (10 laps) 1. Rick Ziehl (#20Z Ziehl), 2. Matt Rossi (#02 Rossi), 3. Tye Mihocko (#5 Mihocko), 4. Bo Baker (#22NM Baker), 5. Michael Fanelli (#38 Fanelli), 6. Matthew Cardienas (#7M Cardienas), 7. Stephen Spiak (#17X Spiak), 8. Kristy Smith (#4L Smith). NT

FOURTH HEAT: (10 laps) 1. Gary Gonzales (#98NM Gonzales), 2. Randy Smith (#26 Smith), 3. Dillon Tanner (#11W West), 4. Stephen Nix (#52NM Nix), 5. James Hatch (#41NM Hatch), 6. Asa Kesterson (#18 Kesterson), 7. Ronnie Smith (#19R Smith), 8. David Dykes (#55M Dykes). NT

FIRST SEMI: (12 laps) 1. Martin, 2. Hosford, 3. Grable, 4. M.Ziehl, 5. Fanelli, 6. Aragon, 7. Hernandez, 8. K.Smith, 9. Lee. NT

SECOND SEMI: (12 laps) 1. Grady, 2. Cardienas, 3. Curtis, 4. Hatch, 5. Ro.Smith, 6. Reinbold, 7. Kesterson, 8. Spiak, 9. Dykes. NT

FEATURE: (30 laps) 1. R.J. Johnson, 2. Shon Deskins, 3. Matt Rossi, 4. Josh Hodges, 5. Tye Mihicko, 6. Jesse Baker, 7. Randy Smith, 8. Bo Baker, 9. Brian Hosford, 10. Jason Grady, 11. Michael Curtis, 12. Dillon Tanner, 13. Nick Aiuto, 14. Josh Pelkey, 15. Mike Martin, 16. Matthew Cardienas, 17. Don Grable, 18. Stephen Nix, 19. Rick Ziehl, 20. Charles Davis Jr., 21. Gary Gonzales, 22. Robert Herrera. NT
---------------------------

**Davis flipped during the feature.

FEATURE LAP LEADERS: Laps 1-29 Deskins, Lap 30 Johnson.

NEW USAC SOUTHWEST SPRINT CAR POINTS: 1-Johnson-813, 2-Davis-715, 3-Pelkey-712, 4-Deskins-673, 5-Rossi-641, 6-Martin-591, 7-Mihocko-571, 8-Reinbold-460, 9-Aiuto-445, 10-Mike Colegrove-442.

NEXT USAC SOUTHWEST SPRINT CAR RACE: August 30 - Las Cruces, NM - Southern New Mexico Speedway "Border Tour" (Co-sanctioned by NMMRA)

-end-

TERRE HAUTE SPRINTS RAINED OUT - RESET FOR SEPTEMBER 18

Terre Haute, IN........Friday night's "Jim Hurtubise Classic" AMSOIL USAC National Sprint Car race at the Terre Haute Action Track was rained out and has been rescheduled for Thursday night, September 18.

-end-

LEVI JONES RETURNS FOR SUNDAY'S "TED HORN 100"

One of USAC's most proficient drivers, Levi Jones, will return to the cockpit Sunday night in the "Ted Horn 100" USAC Silver Crown race at the beautiful DuQuoin (Ill.) State Fairgrounds.

The one-mile oval sits just an hour southeast of Jones' present residence of Swansea, Ill. and about thesame distance southwest of his hometown of Olney, Ill. and his appearance will end his USAC hiatus, which began just over a year ago. Last year he recorded his third career Silver Crown victory in the prestigious Hoosier Hundred" in Indianapolis, Ind. and he has 28 career Sprint wins and four in the Midgets.

Jones will pilot the famed #56 entry for long-time car owner Galen Fox, the 1994 DuQuoin winner with Chuck Gurney driving. Fox also entered the recent Springfield race with driver Jon Stanbrough.

The 2010 and 2011 USAC Silver Crown Champion and five-time USAC National Sprint Car Champion looks forward to Sunday's race: "It's a race I'd like to win, for sure," says Levi. "Not having competed full-time in a year or so, I feel like the miles (DuQuoin and Springfield) are ones where you can race and have some fun and I didn't want to pass up the opportunity to drive for Galen. "He's definitely got a car that can win the race. DuQuoin has special meaning for me, so close to my home. We used to go to the races every year and I've been going there for more than 20 years now."

Jones' last USAC appearance came in last year's "Eastern Storm" Sprint races in Pennsylvania and New Jersey where he recorded three "top-10s."

He'll face a formidable field of USAC Champions and Illinois veterans. They include USAC driving champions Bobby East, Tracy Hines, Dave Darland, Chris Windom, Russ Gamester, Kody Swanson, Robbie Ray, Jerry Coons Jr. and Caleb Armstrong, plus Illinois vets (Windom included) Patrick Lawson, A.J. Fike, Zach Daum, Steven Russell, Randy Bateman, Shane Cockrum and Chris Urish.

Urish shocked the series regulars with his "Ted Horn 100" victory a year ago, while Fike also has a couple of recent victories in the "Tony Bettenhausen 100" at the Illinois State Fairgrounds which returns to Springfield next week (September 7).

Practice at DuQuoin begins at 5 pm, followed by qualifications and the 100-mile "Ted Horn 100."

-end-
DARLAND'S #53 BREAKS ONE OF USAC's CHERISHED ALL-TIME MARKS

The "People's Champ" is now USAC's winningest Sprint Car driver of all time!

Dave Darland's remarkable career has carried him to a record few thought would ever be broken. And, it took him 22 years to break it, scoring his 52nd and 53rd victories this past week to surpass the mark of 52 established by Tom Bigelow during his USAC career. The Bigelow record stood for 33 years!

It was fitting that Bigelow was one of the first to congratulate Darland in victory lane Sunday after the historic win.

Beginning with the 1993 "Tony Hulman Classic" at the Terre Haute (Ind.) Action Track, Dave's career has included wins at 27 tracks in nine states, including Indiana, Iowa, Ohio, Nebraska, Pennsylvania, Arizona, California, Wisconsin and Arkansas.

In terms of track wins, he has eight Sprint wins at Kokomo, six at Lawrenceburg and five ach at Eldora Speedway and Putnamville, Ind. He has won for nine different teams, including 13 each with Jeff Walker Racing and his current owner, Phillips Motorsports and 12 wins with Dynamics, Inc.

His latest wins have him on the threshold of another significant USAC mark - 100 total USAC National feature wins! He now has 96 and four more will put him in company with only three previous drivers - A.J. Foyt, Rich Vogler and Mel Kenyon.

Bigelow's achievement occurred with wins between 1969 and 1981 and included 14 wins in 1977, ironically a year in which he did NOT win the series title. Actually, Bigelow posted his 14th win that year by mid-July but was unable to add any more the remainder of that year. The following year, with less wins, Bigelow secured the USAC National Sprint Car championship.

Darland has now won USAC feature events in 22 consecutive years (1993-2014), a feat unmatched in USAC's 59-year history.

-end-

7TH VERMEIL CLASSIC THIS WEEKEND AT CALISTOGA

The 7th Annual "Louie Vermeil Classic" is on tap this weekend in the Napa Valley wine country Saturday and Sunday at the historic and scenic Calistoga (Calif.) Speedway. It features both the AMSOIL USAC/CRA Sprint Cars and the Honda USAC Western Midgets.

The Calistoga events kick off "California Sprint Week" which continues with events September 4-5-6 at Chico, Watsonville and Santa Maria, Calif. respectively.

Damion Gardner of Concord, Calif. enters the two nights of racing with a substantial 155-point series lead over runner-up and five-time champion Mike Spencer. Gardner swept both 2010 "Vermeil" Sprint features and was second in one last year. Spencer has a 2009 and 2011 victory among his nine consecutive "top-four" finishes dating back to 2009.

Former "Vermeil" Sprint car winners Robert Ballou and Ryan Bernal, who have experienced winning "streaks" this year, are expected to compete. Ballou is coming off a great runner-up finish in last week's "Sprint Car Smackdown III" at Kokomo, Ind. and will team with Nic Faas in cars entered by Keith Ford. Other previous "Vermeil" Sprint winners include Tim and Bud Kaeding, Kevin Swindell, Kyle Hirst and Kyle Larson.

Gardner, whose specially-built Bonneville Salt Flats Sprint car holds the World's record for a Sprint Car and will be on exhibit this weekend, has seven feature wins in 12 starts so far this year in USAC/CRA competition. His other five starts include a second and two thirds!

This weekend's events salute the legacy of the man who virtually put Calistoga on the map, with the track history dating back to 1937!

2014 AMSOIL USAC/CRA Sprint Car Standings: 1-Damion Gardner-786, 2-Mike Spencer-631, 3-Nic Faas-628, 4-Matt Mitchell-517, 5-Austin Williams-507, 6-Brody Roa-496, 7-Cody Williams-483, 8-Richard Vander Weerd-471, 9-Jake Swanson-460, 10-Cory Kruseman-381.

-end-

MIDGETS EYE THIS WEEKEND'S "VERMEIL CLASSIC" AT CALISTOGA

Trey Marcham of Oklahoma City, Okla. enters this weekend's 7th "Louie Vermeil Classic" at Calistoga (Calif.) Speedway holding the point lead in the Honda USAC Western Midget overall and dirt standings. He has an eight-point lead over defending champion Ronnie Gardner in both standings.

Marcham and Gardner will be favorites for the Midget portion of Saturday and Sunday's Midget races, while the AMSOIL USAC/CRA Sprint Cars share the billing in the two-night racing extravaganza.

Honoring the man who virtually put Calistoga on the racing map, the race unfolds on a track dating back to 1937!

Marcham has not previously competed in a "Vermeil" feature event, while Gardner has a pair of thirds and a fifth in four previous starts.

Rico Abreu of nearby Rutherford, Calif. and Kyle Larson of nearby Elk Grove, Calif. won last year's Calistoga Midget races.

Other former "Vermeil" Midget winners included Johnny Rodriguez, Garrett Hansen, Josh Ford, Robby Josett, Cory Kruseman, Scott Pierovich, Johnathan Henry and Evan Margeson. Only Abreu, a winner in both 2012 and 2013, has two victories.

2014 Honda USAC Western Midget Dirt Standings: 1-Trey Marcham-388, 2-Ronnie Gardner-380, 3-Jarid Blondel-212, 4-Scott Pierovich-208, 5-Alex Schutte-204, 6-Shannon McQueen-203, 7-Chris Ennis-186, 8-Sean Dodenhoff-167, 9-Tyler Dolacki-155, 10-Ricky Shelton-147,

2014 Honda USAC Western Midget Standings: 1-Trey Marcham-388, 2-Ronnie Gardner-380, 3-Jarid Blondel-375, 4-Chad Nichols-325, 5-Alex Schutte-257, 6-Scott Pierovich-247, 7-Shannon McQueen-203, 8-Nick Chivello-201, 9-Chris Ennis-186, 10-Sean Dodenhoff-167.

-end-

"TED HORN 100" SUNDAY NIGHT AT DuQUOIN

A 66-year tradition continues Sunday night as the USAC Silver Crown Championship Cars make their annual trek to the beautiful DuQuoin (Ill.) State Fairgrounds for the "Ted Horn 100."

Round seven of the 2014 series will witness Kody Swanson trying to remain undefeated on the dirt after victories at Terre Haute and Indianapolis, Ind. and Belleville, Kansas. He enters Sunday's race with a 42-point lead over runner-up Tracy Hines.

Swanson was the 2010 DuQuoin winner, while Hines won the race back-to-back in 2005 and 2006. Swanson was 12th and Hines 14th last year, both out of the race before the completion of lap one.

Chris Urish of Elkhart, Ill. is the defending race winner and former winners, along with Swanson and Hines expected to compete Sunday include Russ Gamester (1997).

Urish surprised the series regulars last year with his late-race charge, taking the lead three laps from the finish when Chris Windom ran out of fuel.

This year's field is expected to include a number of Illinois hopefuls in addition to Urish. They include Patrick Lawson of Edwardsville, A.J. Fike of Galesburg, Zach Daum of Pocahontas, Windom of Canton, Tiffany Wyzard of Williamsville, Steven Russell of Springfield, Randy Bateman of Murphysboro, Shane Cockrum and Jerry Bruce of Benton and Tad Roach of Granite City.

Tyler Walker holds the one-lap track record of 123.550 mph set in 2004.

The race honors the driver who lost his life in a DuQuoin accident in 1948. Horn's Indianapolis 500 record is remarkable. Between 1936 and 1948 he never finished worse than fourth in nine starts, despite never winning the 500!

2014 USAC Silver Crown Standings:1-Kody Swanson-390, 2-Tracy Hines-348, 3-Bobby East-336, 4-Chris Windom-288, 5-Jacob Wilson-240, 6-Jerry Coons Jr.-222, 7-Caleb Armstrong-200, 8-Dave Darland-173, 9-Tanner Swanson-165, 10-Christopher Bell-165.

-end-

"JIM HURTUBISE CLASSIC" AT TERRE HAUTE FRIDAY;

DARLAND BREAKS BIGELOW'S ALL-TIME SPRINT WIN RECORD; DARLAND ALSO TAKES "SMACKDOWN'; PRELIM TO STANBROUGH

This Friday's "Jim Hurtubise Classic" AMSOIL USAC National Sprint race at the Terre Haute (Ind.) Action Track honors the memory of the driver who scored five consecutive USAC Sprint Car victories at the storied track between 1960 and 1962.

Dave Darland of Lincoln, Ind., who eclipsed Tom Bigelow's all-time USAC Sprint car victory record Sunday at Kokomo (Ind.) Speedway, has returned to the series point lead and takes a five-point cushion over Brady Bacon into Friday's race at the track where he claimed the "Tony Hulman Classic" in May.

Bryan Clauson, who stands third in the points, won the "Indiana Sprint Week" feature at Terre Haute in July and will try to give long-time car owner Mike Curb his 100th USAC National feature victory in Friday's competition.

Darland repeated as the champion of the Stoops Freightliner-Quality Trailer "Sprint Car Smackdown" this past weekend, tying Bigelow's record with his 52nd career win Saturday, then closing out the four-day racing extravaganza with #53 in Sunday's 40-lap finale.

Darland started outside B & W "King of the Hill" Champion Brady Bacon in Sunday's feature, trailed Bacon for five laps, then set sail to lead the final 35 laps in his Racers Advantage Store/Frank Daigh DRC/Foxco Chevy. Robert Ballou finished a close second ahead of Clauson, Bacon and Jon Stanbrough. Sunday's $10,000-to-win race had been rained out on Saturday night and postponed to the next day.

Darland's Saturday victory came in a 30-lap feature also delayed from Thursday night, when rains interrupted the program after two heats had been completed. Justin Grant led the first 23 laps before Darland took over. Grant finished second ahead of Ballou, Chris Windom and Stanbrough.

Stanbrough opened the victory celebrations with his 30-lap win Friday night, taking the lead from Bryan Clauson on the white-flag lap and leading the final two circuits in his MP Environmental Services/Indiana Underground Maxim/Fisher. Clauson was second ahead of Ballou, Kyle Cummins and Bacon.

2014 AMSOIL USAC National Sprint Car Standings: 1-Dave Darland-1,520, 2-Brady Bacon-1,515, 3-Bryan Clauson-1,480, 4-Jon Stanbrough-1,428, 5-Chase Stockon-1,297, 6-Justin Grant-1,230, 7-Chris Windom-1,206, 8-Tracy Hines-1,195, 9-Robert Ballou-1,085, 10-Hunter Schuerenberg-1,067.

-end-

DARLAND BECOMES ALL-TIME WIN KING WITH STOOPS "SPRINT CAR SMACKDOWN III" TITLE

Kokomo, Indiana…….Dave Darland didn't waste any time breaking the tie atop the all-time USAC National Sprint Car win list, as he backed up his win on Saturday to match Tom Bigelow at 52 wins with the record-breaker in Sunday's Stoops Freightliner – Quality Trailer "Sprint Car Smackdown III" at Kokomo Speedway. The Lincoln, Indiana native put himself alone on top of the mountain at his home track in front of frenzied fans.

"53 feels great! Breaking Tom's record is special enough, but to do it here with my family and so many friends and fans at Kokomo Speedway, it just couldn't be better. This place has been really good to me, and it's nice to get it done. There's a lot of attention that comes with the chase, so it's a bit of a relief. We've got a lot of races left this season, and it's off my mind now," Darland said.

Brady Bacon, who earlier beat out Darland in the B&W Auto Mart "King of the Hill" finals to earn the pole as they made up the "Factory Kahne Front Row," took the early lead in the 40-lapper. The track was heavy early in the going, but Darland finally carved in a higher line as the track widened out, and he came calling for the lead five laps in. He roared by on the outside to complete lap-six with a lead he would never relinquish.

Only three cautions slowed the pace, with the second coming just past the halfway mark. From there, Robert Ballou came after Bacon and Jon Stanbrough in a torrid battle for the second spot. C.J. Leary also poked his nose as he entered the top-five from 12th.

Darland entered traffic for the second time with just a handful of laps remaining, and Ballou had cleared the runner-up battle to chop Darland's lead down with five laps to go. Ballou was closing on Darland as they approached a bunch of lapped cars with less than three laps left, but Leary's night came to an end with a flat right-rear tire, and he stopped in turn-four.

On the restart, Darland stayed on the top as Ballou, who was missing a right-rear wheel cover, tried the bottom and pulled up alongside Darland through the first set of corners. Darland kept his momentum up and rolled the final two laps without a misstep as Ballou tried valiantly to keep up on the cushion. It was Darland finishing the job, however, and bringing home the sixth win of the season for the Phillips Motorsports – Racer's Advantage Store #71P DRC/Foxco while yet again taking over the point lead.

"I actually was happy to be in traffic because they were mostly blocking the bottom for me. There late in the race, I had all kinds of cars underneath me and made me feel a little better, so I hated to see that last caution. Usually, I would be the other way around. Luckily, we got a good restart and I was able to get my momentum up to get those last three laps over," Darland said.

Ballou finished out a weekend where he never left the podium, improving by one spot to come home a close second in the Deaton's Waterfront Services – Don Ott Engines #12x Maxim/Ott.

"We've had a great weekend and we ended up running second to the best guy in the business at his home track where he never makes mistakes. We've had a great stretch and finished strong this weekend. We just needed to keep a mud cover on it to the end and we may have had a better chance, but our best bet was probably to stay in traffic to the end," Ballou said.

Bryan Clauson made a late charge on the bottom to round out the podium in the Tony Stewart/Curb-Agajanian Racing – Chevy Performance #20 Beast/Kistler.

"I'd say we probably needed the race to be a little longer to have a shot, but a hundred laps might not have been enough to beat Dave. We were just a tick off there, but we kept digging all weekend and got all we could, so we focus our attention on defending our championship down the stretch and try to give Dave and Brady all they can handle," Clauson said.

Bacon held on for fourth in the Hoffman Auto Racing – Mean Green #69 Triple X/Williams Mopar, and Stanbrough rounded out the top-five in the Indiana Underground Construction – Griffin's Propane #37RW Maxim/Fisher.


AMSOIL USAC NATIONAL SPRINT CAR RACE RESULTS: August 24, 2014 - Kokomo, Indiana - Kokomo Speedway - Stoops Freightliner-Quality Trailer"Sprint Car Smackdown III"

FIRST QUALIFYING RACE: (10 laps) 1. Justin Grant (#40 Hery), 2. C.J. Leary (#30 Leary), 3. Logan Jarrett (#29 Jarrett), 4. Tyler Courtney (#23c Courtney), 5. Brian Karraker (#3R Byram), 6. Chad Boespflug (#57 Hazen), 7. Brandon Mattox (#28 Mattox). NT

SECOND QUALIFYING RACE: (10 laps) 1. Kevin Thomas Jr. (#9k KT), 2. Brady Short (#11p Pottorff), 3. Casey Shuman (#21k Krockenberger), 4. Landon Simon (#24 Simon), 5. Trevor Kobylarz (#14 Becker), 6. Parker Price-MIller (#9p Ronk), 7. Max McGhee (#17m McGhee). NT

THIRD QUALIFYING RACE: (10 laps) 1. Jerry Coons Jr. (#10E Edison), 2. Kyle Cummins (#21x Pollock), 3. Tracy Hines (#4 Hines), 4. Chris Gurley (#12G Team Automotive), 5. Jarett Andretti (#18 Andretti), 6. Josh Spencer (#66J Spencer). 2:18.21

"KING OF THE HILL" 2-CAR SHOOTOUTS: (3 laps each) Round 1:Chase Stockon (#32 32 TBI) defeated Robert Ballou (#12x Ballou); Dave Darland (#71p Phillips) defeated Bryan Clauson (#20 Stewart/Curb-Agajanian); Brady Bacon (#69 Dynamics) defeated Chris Windom (#11 Walker); and Jon Stanbrough (#66 Amati) defeated Shane Cottle (#2E Epperson). Round 2: Darland defeated Stockon and Bacon defeated Stanbrough. Final Round: Bacon defeated Darland.

B MAIN: (15 laps) 1. Boesplfug, 2. Courtney, 3. Simon, 4. McGhee, 5. Spencer, 6. Gurley, 7. Price-Miller, 8. Kobylarz, 9. Karraker, 10. Andretti, 11. Mattox. NT

FEATURE: (40 laps) 1. Dave Darland, 2. Robert Ballou, 3. Bryan Clauson, 4. Brady Bacon, 5. Jon Stanbrough, 6. Justin Grant, 7. Shane Cottle, 8. Kevin Thomas Jr., 9. Chase Stockon, 10. Kyle Cummins, 11. Logan Jarrett, 12. Chad Boespflug, 13. Brady Short, 14. Tracy Hines, 15. Max McGhee, 16. Josh Spencer, 17. Brian Karraker, 18. C.J. Leary, 19. Casey Shuman, 20. Landon Simon, 21. Jerry Coons Jr., 22. Tyler Courtney, 23. Chris Windom. NT

--------------------------------

**McGhee flipped during the second qualifying race. Mattox flipped during the B-Main. Andretti flipped during the B-Main.

FEATURE LAP LEADERS: Laps 1-5 Bacon, Laps 6-40 Darland.

NEW AMSOIL NATIONAL SPRINT POINTS: 1-Darland-1,520, 2-Bacon-1,515, 3-Clauson-1,480, 4-Stanbrough-1,428, 5-Stockon-1,297, 6-Grant-1,230, 7-Windom-1,206, 8-Hines-1,195, 9-Ballou-1,085, 10-Hunter Schuerenberg-1,067.

NEXT AMSOIL NATIONAL SPRINT RACE: August 29 - Terre Haute (IN) Action Track - "Jim Hurtubise Classic"

-end-



RAINS FORCE "SMACKDOWN" FINALE TO SUNDAY AT KOKOMO

Kokomo, IN........Rains have forced this year's Stoops Freightliner-Quality Trailer "Sprint Car Smackdown III" finale, originally slated Saturday night, to be postponed until Sunday at Kokomo Speedway. The AMSOIL USAC Sprint Cars take to the track at 4 pm for hot laps after gates open at 2.

-end-

AMSOIL USAC NATIONAL SPRINT CAR RACE RESULTS: August 21 & 23, 2014 - Kokomo, Indiana - Kokomo Speedway - Stoops Freightliner-Quality Trailer"Sprint Car Smackdown III"

QUALIFICATIONS: 1. Dave Darland, 71p, Phillips-12.791; 2. Robert Ballou, 12x, Ballou-12.985; 3. Bryan Clauson, 20, Stewart/Curb-Agajanian-13.176; 4. Jerry Coons Jr., 10E, Edison-13.178; 5. C.J. Leary, 30, Leary-13.189; 6. Justin Grant, 40, Hery-13.197; 7. Jon Stanbrough, 37RW, Dutcher-13.267; 8. Shane Cottle, 2E, Epperson-13.281; 9. Max McGhee, 17m, McGhee-13.286; 10. Kevin Thomas Jr., 9k, KT-13.328; 11. Brady Bacon, 69, Dynamics-13.338; 12. Scotty Weir, 18x, Keen-13.361; 13. Chris Windom, 11, Walker-13.465; 14. Casey Shuman, 21k, Krockenberger-13.484; 15. Brady Short, 11p, Pottorff-13.532; 16. Landon Simon, 24, Simon-13.553; 17. Logan Hupp, 2m, Marshall-13.586; 18. Chase Stockon, 32, 32 TBI-13.597; 19. Jarett Andretti, 18, Andretti-13.605; 20. Josh Spencer, 66J, Spencer-13.612; 21. Chris Gurley, 12G, Team Automotive-13.631; 22. Kyle Cummins, 21x, Pollock-13.641; 23. Brandon Mattox, 28, Mattox-13.692; 24. Chad Boespflug, 57, Hazen-13.723; 25. Logan Jarrett, 29, Jarrett-13.737; 26. Parker Price-Miller, 9p, Ronk-13.798; 27. Nathan Moore, 48, Moore-13.970; 28. Tracy Hines, 4, Hines-13.977; 29. Trevor Kobylarz, 14, Becker-14.054; 30. Brian Karraker, 3R, Byram-14.060; 31. Ryan Bernal, 27a, Elson-14.212; 32. Daron Clayton, 92, Clayton-14.227; 33. Lee Dakus, 75, Dakus-14.305; 34. Tyler Courtney, 23c, Courtney-14.946; 35. Hunter Schuerenberg, 20N, Schuerenberg/Nolen-NT; 36. Thomas Meseraull, 77, Wingo-NT.

FIRST HEAT: (10 laps) 1. Leary, 2. Darland, 3. Windom, 4. Gurley, 5. McGhee, 6. Price-Miller, 7. Karraker. 8. Hupp, 9. Courtney. 2:18.13

SECOND HEAT: (10 laps) 1. Stockon, 2. Thomas, 3. Grant, 4. Ballou, 5. Shuman, 6. Cummins, 7. Bernal, 8. Moore. 2:19.11

RAIN AFTER SECOND HEAT - REMAINDER OF PROGRAM HELD AUGUST 23 (Day)

THIRD HEAT: (10 laps) 1. Mattox, 2. Bacon, 3. Short, 4. Clauson, 5. Andretti, 6. Stanbrough. 7. Hines. 2:15.45

FOURTH HEAT: (10 laps) 1. Jarrett, 2. Coons, 3. Spencer, 4. Cottle, 5. Simon, 6. Kobylarz, 7. Dakus. 2:16.39

SEMI: (12 laps) 1. Stanbrough, 2. Cummins, 3. McGhee, 4. Hines, 5. Shuman, 6. Boespflug. 7. Bernal, 8. Price-Miller, 9. Courtney, 10. Dakus, 11. Karraker, 12. Kobylarz, 13. Simon, 14. Andretti, 15. Meseraull. NT

FEATURE: (30 laps) 1. Dave Darland, 2. Justin Grant, 3. Robert Ballou, 4. Chris Windom, 5. Jon Stanbrough, 6. Kevin Thomas Jr., 7. Brady Bacon, 8. Shane Cottle, 9. Brady Short, 10. Chase Stockon, 11. Jerry Coons Jr., 12. Bryan Clauson, 13. C.J. Leary, 14. Tracy Hines, 15. Max McGhee, 16. Chad Boespflug, 17. Chris Gurley, 18. Logan Jarrett, 19. Brandon Mattox, 20. Josh Spencer, 21. Kyle Cummins, 22. Brian Karraker, 23. Casey Shuman. NT

--------------------------------

**Meseraull flipped during the semi. Andretti flipped during the semi.

FEATURE LAP LEADERS: 1-23 Grant, Laps 24-30 Darland.

NEW AMSOIL USAC NATIONAL SPRINT CAR STANDINGS: 1-Bacon-1,464, 2-Darland-1,460, 3-Clauson-1,426, 4-Stanbrough-1,380, 5-Stockon-1,261, 6-Windom-1,193, 7-Grant-1,185, 8-Hines-1,170, 9-Schuerenberg-1,067, 10-Leary-1,036.

NEXT AMSOIL NATIONAL SPRINT RACE: August 23 (Night) - Kokomo (IN) Speedway - Stoops Freightliner-Quality Trailer"Sprint Car Smackdown III" (Finale)

-end-

AMSOIL USAC NATIONAL SPRINT CAR RACE RESULTS: August 22, 2014 - Kokomo, Indiana - Kokomo Speedway - Stoops Freightliner-Quality Trailer"Sprint Car Smackdown III"

QUALIFICATIONS: 1. Dave Darland, 71p, Phillips-12.712; 2. Brady Bacon, 69, Dynamics-12.843; 3. Thomas Meseraull, 77, Wingo-12.843; 4. Kyle Cummins, 21x, Pollock-12.912; 5. Robert Ballou, 12x, Ballou-12.964; 6. Jon Stanbrough, 37RW, Dutcher-12.971; 7. Shane Cottle, 2E, Epperson-12.976; 8. Scotty Weir, 18x, Keen-12.998; 9. Justin Grant, 40, Hery-13.079; 10. Logan Jarrett, 29, Jarrett-13.162; 11. Bryan Clauson, 20, Stewart/Curb-Agajanian-13.189; 12. Chase Stockon, 32, 32 TBI-13.235; 13. Brady Short, 11p, Pottorff-13.290; 14. Jerry Coons Jr., 10E, Edison-13.290; 15. Landon Simon, 24, Simon-13.304; 16. C.J. Leary, 30, Leary-13.305; 17. Kevin Thomas Jr., 9k, KT-13.345; 18. Chris Windom, 11, Walker-13.348; 19. Tracy Hines, 4, Hines-13.354; 20. Brandon Mattox, 28, Mattox-13.372; 21. Tyler Courtney, 23c, Courtney-13.378; 22. Parker Price-Miller, 9p, Ronk-13.381; 23. Casey Shuman, 21k, Krockenberger-13.457; 24. Max McGhee, 17m, McGhee-13.468; 25. Chad Boespflug, 57, Hazen-13.519; 26. Chris Gurley, 12G, Team Automotive-13.584; 27. Josh Spencer, 66J, Spencer-13.601; 28. Brian Karraker, 3R, Byram-13.780; 29. Trevor Kobylarz, 14, Becker-13.790; 30. Ryan Bernal, 27a, Elson-13.811; 31. Jarett Andretti, 18, Andretti-13.853; 32. Daron Clayton, 92, Clayton-13.858; 33. Nathan Moore, 48, Moore-13.861; 34. Lee Dakus, 75, Dakus-14.011.

FIRST HEAT: (10 laps) 1. Thomas, 2. Grant, 3. Courtney, 4. Short, 5. Darland, 6. Ballou, 7. Boespflug, 8. Moore, 9. Kobylarz. 2:17.40

SECOND HEAT: (10 laps) 1. Windom, 2. Bacon, 3. Stanbrough, 4. Coons, 5. Jarrett, 6. Price-Miller, 7. Bernal, 8. Gurley, 9. Dakus. 2:15.24

THIRD HEAT: (10 laps) 1. Hines, 2. Cottle, 3. Shuman, 4, Clauson, 5. Simon, 6. Spencer, 7. Andretti, 8. Meseraull. 2:14.58

FOURTH HEAT: (10 laps) 1. Mattox, 2. Stockon, 3. McGhee, 4. Cummins, 5. Weir, 6. Leary, 7. Karraker, 8. Clayton. 2:16.13

SEMI: (12 laps) 1. Darland. 2. Ballou, 3. Boespflug, 4. Jarrett, 5. Leary, 6. Weir, 7. Gurley, 8. Price-Miller, 9. Simon, 10. Karraker, 11. Kobylarz, 12. Andretti,13. Bernal, 14. Spencer, 15. Moore, 16. Dakus. 2:41.06

FEATURE: (30 laps) 1. Jon Stanbrough, 2. Bryan Clauson, 3. Robert Ballou, 4. Kyle Cummins, 5. Brady Bacon, 6. Chase Stockon, 7. Brady Short, 8. C.J. Leary, 9. Chris Windom, 10. Logan Jarrett, 11. Jerry Coons Jr., 12. Shane Cottle, 13. Max McGhee, 14. Tracy Hines, 15. Casey Shuman, 16. Kevin Thomas Jr., 17. Brandon Mattox, 18. Dave Darland, 19. Tyler Courtney, 20. Scotty Weir, 21. Chad Boespflug, 22. Justin Grant, 23. Brian Karraker. NT

--------------------------------

FEATURE LAP LEADERS: Laps 1-28 Clauson, Laps 29-30 Stanbrough.

NEW AMSOIL NATIONAL SPRINT POINTS: 1- Bacon-1,415, 2-Clauson-1,388, 3-Darland-1,387, 4-Stanbrough-1,328, 5-Stockon-1,220, 6-Hines-1,144; 7-Windom-1,136, 8-Grant-1,121, 9-Hunter Schuerenberg-1,066, 10-Leary-999.

NEXT AMSOIL NATIONAL SPRINT RACE: August 23 - Kokomo (IN) Speedway - Stoops Freightliner-Quality Trailer"Sprint Car Smackdown III"

-end-


ELDORA'S "4-CROWN" NEXT UP FOR MIDGETS; 3 STRAIGHT FOR BELL AT ANGELL PARK

The "4-Crown Nationals" at Eldora Speedway in Rossburg, Ohio September 20 is next on the calendar for the Honda USAC National Midgets. Despite a disappointing 13th-place finish Sunday night at Sun Prairie, Wisc., Rico Abreu continues to enjoy a comfortable 82-point lead in the standings over runner-up Tracy Hines.

Defending series champion Christopher Bell of Norman, Okla. scored his third consecutive Angell Park Speedway victory in Sunday's "Miller Lite Cornfest" 30-lapper at Sun Prairie co-sanctioned by Powri and Badger.

Bell led all 30 laps in his Toyota TRD Bullet/Speedway Toyota to beat Darren Hagen, Tyler Thomas, Hines and Bryan Clauson.

Bell has now won all three USAC Midget features at the one-third mile dirt oval this season.

2014 Honda USAC National Midget Standings: 1-Rico Abreu-822; 2-Tracy Hines-740; 3-Christopher Bell-719; 4-Bryan Clauson-675; 5-Zach Daum-606; 6-Chris Windom-559; 7-Tanner Thorson-531; 8-Michael Pickens-499; 9-Dave Darland-418; 10-A.J. Felker-378.

-end-

CALISTOGA'S "VERMEIL CLASSIC" NEXT FOR CRA AUGUST 30-31; GARDNER GETS #31 AT THE PAS

The 8th "Louie Vermeil Classic" is next up for the AMSOIL USAC/CRA Sprint Cars. Two nights of racing at Calistoga (Calif.) Speedway Aug. 30-31. Two nights of racing at Calistoga (Calif.) Speedway (Aug.30-31) also showcase USAC's Honda Western Midget series on the historic half-mile dirt track.

Two-time defending series champion Damion Gardner of Concord, Calif. takes a comfortable 155-point lead over five-time series king Mike Spencer into the Calistoga races after recording his record 31st USAC/CRA victory at Perris (Calif.) Auto Speedway Saturday night.

"The Demon" was the third feature lap leader, passing Austin Williams on lap 14 and leading the rest of the way in the Scott Sales Company/J & D Performance Spike to beat Kevin Thomas Jr., Williams, Matt Mitchell and Jake Swanson. Williams had taken the lead from Nic Faas on the second lap.

Saturday's race at the PAS was the annual "California Racers Hall of Fame Night."

2014 AMSOIL USAC/CRA Sprint Car Standings: 1-Damion Gardner-786, 2-Mike Spencer-631, 3-Nic Faas-628, 4-Matt Mitchell-517, 5-Austin Williams-507, 6-Brody Roa-496, 7-Cody Williams-483, 8-Richard Vander Weerd-471, 9-Jake Swanson-460, 10-Cory Kruseman-381.

-end-

3RD "SPRINT CAR SMACKDOWN" ON TAP AT KOKOMO

The Stoops Freightliner-Quality Trailer "Sprint Car Smackdown 3" unfolds this week at the Kokomo (Ind.) Speedway as the torrid battle for supremacy in the AMSOIL National Sprint Car series reached a fever pitch.

Dave Darland, chasing one of USAC's most cherished all-time records, enters the three-night extravaganza with a miniscule five-point lead over Brady Bacon, while Bryan Clauson is just 34 points behind the leader. More than 200 points are available at Kokomo.

Darland has 51 career USAC Sprint wins to his credit and needs just one more to match the 52 recorded by Tom Bigelow during his spectacular career. Considering Darland's past performance at his "home" track it's not far-fetched to believe he could tie or surpass the record this week.

The "Smackdown" begins Thursday and continues Friday and Saturday, with 30-lap preliminary features and a 40-lap finale Saturday. In addition to significant lap prize postings totaling some $10,000, numerous performance awards have been posted, making this event a "signature" one for drivers and fans alike.

On Thursday night after the 30-lap feature, several drivers will participate in the inaugural "Snackdown," to determine a winner in a food-consuming competition. More information on that will be released later.

Bryan Clauson won the inaugural "Smackdown" in 2012 and Darland was last year's champion. Preliminaries in 2012 went to Clauson and Chris Windom, while Clauson and Darland won last year's preliminaries.

2014 AMSOIL USAC National Sprint Car Standings: 1-Dave Darland-1,360, 2-Brady Bacon-1,355, 3-Bryan Clauson-1,326, 4-Jon Stanbrough-1,261, 5-Chase Stockon-1,168, 6-Tracy Hines-1,111, 7-Justin Grant-1,101, 8-Chris Windom-1,092, 9-Hunter Schuerenberg-1,066, 10-C.J. Leary-959.

-end-
BELL DOMINATES ANGELL PARK FOR CORNFEST WIN

Sun Prairie, Wisconsin.……Christopher Bell picked up where he left off at Angell Park Speedway, backing up a weekend sweep in July with the flag-to-flag win in Sunday night's "CornFest" 30-lapper. It was Bell's fifth Honda National Midget win of the year in a race that was co-sanctioned by both POWRi and BMARA. It was Bell's 14th career USAC win, tying him for 45th all-time.

Bell jumped to the lead from the pole as Daniel Robinson held off Bryan Clauson and a host of others early in the race. After two early yellows, heat race winner Chris Windom caught the backstretch wall and took a vicious tumble into turn-three. He was uninjured.

After another yellow on lap ten, Clauson made his move on Robinson and the two made contact, spinning up the track and collecting series point-leader Rico Abreu. All three cars restarted.

The seventh and final stoppage of the feature was for Brady Bacon, who hopped the turn-two cushion and flipped. That set up one final restart for Darren Hagen, who had assumed the runner-up slot, to take a run at Bell. He had nothing for the defending National Midget champion, however, and Bell took a convincing 1.185-second win in the Keith Kunz/Curb-Agajanian Motorsports – Toyota TRD #71 Bullet/Speedway Toyota.

"It seems like 30 laps takes forever at this place. Running by yourself and seeing those laps on the board, it seems like they click off so slowly. All those yellows and being out front is just agonizing. It's special to be so good here, especially after having so much trouble here last year. We've had a great stretch this season up here at the Prairie," Bell said.

Hagen held on for second in the Great Clips – Fatheadz Eyewear #56 Beast/Esslinger, his finest showing of the season.

"This is one of the great tracks in the country, so I'm happy just to be back here and definitely to get a good finish. We had our challenges. Both rear tires were losing air and I had some problems with my helmet, along with us spewing water too. We never could get anything together to challenge for the lead, but it was good to come out in front of a good crowd and run second," Hagen said.

Tyler Thomas was on the move from his tenth starting spot, eventually passing two cars in the final two laps to steal a podium spot in the BT Machine – Triple X Race Company #91T Triple X/Esslinger.

"The open red gave us a chance to make some changes and take a shot at running the bottom. We ran right up through there to fifth before leveling off some. Those two were racing hard for third on the last couple laps and gave us a chance to hit the bottom and get to third. It was really tricky down there. If I could stay right against the tires, it was pretty good down there," Thomas said.

Fast Qualifier Tracy Hines came home fifth in the Parker Machinery – Turbines, Inc. #24 Spike/Stanton Toyota, and Clauson rebounded from his earlier tangle to round out the top-five in the Fairbury Westin Packaged Meats – Curb Records #63 Spike/Esslinger.

HONDA USAC NATIONAL MIDGET RACE RESULTS: August 17, 2014 - Sun Prairie, Wisconsin - Angell Park Speedway - "Miller Lite Cornfest" - (Co-sanctioned by Powri and Badger)

QUALIFICATIONS: 1. Tracy Hines, 24, Parker-14.322; 2. Zach Daum, 5D, Daum-14.359; 3. Rico Abreu, 97, Kunz/Curb-Agajanian-14.394; 4. Parker Price-Miller, 9P, Ronk-14.435; 5. Darren Hagen, 56, Hmiel-14.567; 6. Bryan Clauson, 63, RKR/Curb-Agajanian-14.605; 7. Daniel Robinson, 57, Ecker-14.632; 8. Christopher Bell, 71, Kunz/Curb-Agajanian-14.650; 9. Tanner Thorson, 67, Kunz/Curb-Agajanian-14.690; 10. Tyler Thomas, 91T, Thomas-14.700; 11. Brady Bacon, 11, Wilke-14.706; 12. Seth Motsinger, 2, KBR-14.733; 13. Chris Windom, 3, RFMS-14.738; 14. Jerry Coons, Jr., 2s, Lein-14.739; 15. Andrew Felker, 11A, Felker-14.771; 16. Spencer Bayston, 39, Tucker/BCI/Curb-Agajanian-14.817; 17. Robbie Ray, 3R, Ray-14.826; 18. Jake Blackhurst, 25, Blackhurst-14.829; 19. Austin Brown, 7, KBR-14.920; 20. Terry Babb, 88, Babb-15.081; 21. Brandon Waelti, 15, Huston-15.126; 22. Kevin Olson, 25x, Hardy-15.134; 23. Isaac Chapple, 52, Chapple-15.292; 24. Michael Pickens, 3F, RFMS-NT.

FIRST HEAT: (10 laps) 1. Windom, 2. Thomas, 3. Hines, 4. Bayston, 5. Robinson, 6. Brown, 7. Olson, 8. Price-Miller. NT

SECOND HEAT: (10 laps) 1. Hagen, 2. Daum, 3. Bell, 4. Bacon, 5. Coons, 6. Chapple, 7. Ray, 8. Babb. 2:30.97

THIRD HEAT: (10 laps) 1. Pickens, 2. Felker, 3. Thorson, 4. Clauson, 5. Blackhurst, 6. Abreu, 7. Motsinger, 8. Waelti. 2:30.58

FEATURE: (30 laps) 1. Christopher Bell, 2. Darren Hagen, 3. Tyler Thomas, 4. Tracy Hines, 5. Bryan Clauson, 6. Zach Daum, 7. Jerry Coons, Jr., 8. Andrew Felker, 9. Michael Pickens, 10. Jake Blackhurst, 11. Seth Motsinger, 12. Daniel Robinson, 13. Rico Abreu, 14. Tanner Thorson, 15. Austin Brown, 16. Terry Babb, 17. Kevin Olson, 18. Isaac Chapple, 19. Brady Bacon, 20. Spencer Bayston, 21. Chris Windom, 22. Parker Price-Miller, 23. Robbie Ray, 24. Brandon Waelti. NT

-------------------------------

Price-Miller flipped in Heat 1. Windom flipped on Lap 4 of the Feature. Clauson flipped on Lap 10 of the Feature. Bacon flipped on Lap 29 of the Feature.

FEATURE LAP LEADERS: Laps 1-30 Bell.

NEW HONDA USAC NATIONAL MIDGET POINTS: 1-Abreu-822; 2-Hines-740; 3-Bell-719; 4-Clauson-675; 5-Daum-606; 6-Windom-559; 7-Thorson-531; 8-Pickens-499; 9-Dave Darland-418; 10-Felker-378.

NEXT HONDA USAC NATIONAL MIDGET RACES: September 20 - Rossburg, OH - Eldora Speedway - 33rd "4-Crown Nationals"

-end-
#31 FOR "THE DEMON" AT THE PAS

Perris, CA……..Damion "The Demon" Gardner of Concord, Calif. scored his 31st AMSOIL USAC/CRA Sprint car victort at Perris Auto Speedway Saturday night, piloting the Scott Sales Company/J & D Performance Spike to a 30-lap win. Kavin Thomas Jr. took second ahead of Austin Williams, Matt Mitchell and Jake Swanson. Nic Faas led the opening lap, Austin Williams led for 12 laps and Gardner led the rest of the way.

AMSOIL USAC/CRA SPRINT CAR RACE RESULTS: August 16, 2014 - Perris, California - Perris Auto Speedway - "California Racers Hall of Fame Night"

QUALIFICATIONS: 1. Mike Spencer, 50, Chaffin-16.512; 2. Matt Mitchell, 37, Mitchell-16.710; 3. Damion Gardner, 4, Alexander-16.776; 4. Austin Williams, 2, Jory-16.794; 5. Kevin Thomas Jr., 73X, Ford-16.798; 6. Nic Faas, 73, Ford-16.815; 7. Brody Roa, 91R, BR-17.037; 8. Jake Swanson, 92, Sertich-17.081; 9. David Bezio, 37X, Bezio-17.180; 10. Cody Williams, 44, Jory-17.369; 11. Ronnie Gardner, 93, Gardner-17.420; 12. Logan Williams, 5, Jory-17.608; 13. Kenny Perkins, OK, Perkins-17.710; 14. Corey Ballard, 34, Ballard-17.752; 15. Chris Gansen, 4G, Gansen-17.756; 16. Jeremy Ellertson, 98X, Ellertson-17.825; 17. A.J. Bender, 21, Bender-17.875; 18. Garrett Hansen, 7, Priestley-18.121; 19. Cal Smith, 39, Smith-18.200; 20. Jon Kairot, 81, Watt- 19.104; 21. Cody Swanson, 36, Springstead-NT, 22. Austin Smith, 36J, Springstead-NT, 23. Greg Alexander, 72, Tyler-NT.

FIRST HEAT: (10 laps) 1. Roa, 2. Spencer, 3. A.Williams, 4. C.Williams, 5. Ellertson, 6. Perkins, 7. C.Smith. 2:57.13

SECOND HEAT: (10 laps) 1. J.Swanson, 2. Bender, 3. Thomas, 4. Mitchell, 5. R.Gardner, 6. Ballard, 7. Kairot. 3:01.87

THIRD HEAT: (10 laps) 1. D.Gardner, 2. Faas, 3. Bezio, 4. L.Williams, 5. Hansen, 6. Gansen, 7. A.Smith. NT

FEATURE: (30 laps) 1. Damion Gardner, 2. Kevin Thomas Jr., 3. Austin Williams, 4. Matt Mitchell, 5. Jake Swanson, 6. Garrett Hansen, 7. Brody Roa, 8. Ronnie Gardner, 9. A.J. Bender, 10. Corey Ballard, 11. Chris Gansen, 12. Austin Smith, 13. Jeremy Ellertson, 14. Jon Kairot, 15. Kenny Perkins, 16. Logan Williams, 17. Cody Williams, 18. Nic Faas, 19. Mike Spencer, 20. David Bezio, 21. Cal Smith. NT

---------------------------

**C.Swanson flipped during qualifications. Bezio & C.WIlliams flipped during the feature.

FEATURE LAP LEADERS: Lap 1 Faas, Laps 2-13 A.Williams, Laps 14-30 D.Gardner.

NEW AMSOIL USAC/CRA SPRINT POINTS: 1-D.Gardner-786, 2-Spencer-631, 3-Faas-628, 4-Mitchell-517, 5-A.Williams-507, 6-Roa-496, 7-C.Williams-483, 8-Richard Vander Weerd-471, 9-J.Swanson-460, 10-Cory Kruseman-381.

NEXT AMSOIL USAC/CRA SPRINT RACE:August 30-31 - Calistoga (CA) Speedway - "Louie Vermeil Classic"

-end-
USAC SILVER CROWN CHAMPIONSHIP SERIES RACE RESULTS: August 16, 2014 - Springfield, Illinois - Illinois State Fairgrounds - "Tony Bettenhausen 100"

QUALIFICATIONS: 1. Tracy Hines, 16, Lightfoot-30.646; 2. Kody Swanson, 63, DePalma-30.835; 3. Bobby East, 10, Stewart/Curb-Agajanian-30.965; 4. Dave Darland, 19, Longworth-31.236; 5. Bryan Clauson, 20, Nolen-31.406; 6. Jerry Coons Jr., 98, RPM/Gormly-31.510; 7. Jon Stanbrough, 56, Fox-31.713; 8. Chris Windom, 17, RW/Curb-Agajanian-31.756; 9. Brady Bacon, 14, McQuinn-31.955; 10. Zach Daum, 5, Daum-32.213; 11. Shane Cockrum, 66, Hardy-32.489; 12. Jacob Wilson, 07, Wilson-32.583; 13. Chris Urish, 77, Urish-32.925; 14. Russ Gamester, 51, Gamester-33.562; 15. Patrick Lawson, 2, Lawson-33.796; 16. Steven Russell, 41, McQuinn-33.847; 17. A.J. Fike, 3, RFMS-33.891; 18. Caleb Armstrong, 9, Armstrong-34.044; 19. Randy Bateman, 55, Bateman-34.434; 20. Davey Ray, 25, Sachs-34.550; 21. Terry James, 23, Satterhouse-34.619; 22. Jackie Burke, 86, Burke-35.628; 23. Chris Fetter, 88, Fetter-40.761; 24. Tiffany Wyzard, 30, King-NT; 25. Christopher Bell, 99, RPM/Gormly-NT.

FEATURE: (100 Laps) RACE RAINED OUT (Track Enterprises & USAC are discussing possible reschedule dates).
------------------------------------------------------

NEW USAC SILVER CROWN SERIES POINT STANDINGS: 1-K.Swanson-390, 2-Hines-348, 3-East-336, 4-Windom-288, 5-Wilson-240, 6-Coons-222, 7-Armstrong-200, 8-Darland-173, 9-T.Swanson & Bell-265.

NEXT USAC SILVER CROWN RACE: August 31 - DuQuoin, IL - DuQuoin State Fairgrounds - "Ted Horn 100"

-end-
ABREU WINS 37TH "BELLEVILLE MIDGET NATIONALS"

CLAUSON WINS "McDANIEL MEMORIAL," ZAUM TAKES BELLEVILLE PRELIM

Drivers Rico Abreu, Bryan Clauson and Zach Daum captured victories last week in Honda USAC National Midget action, leaving the diminutive Abreu holding a sizeable 111-point lead in the latest series standings entering an August 17 race at Angell Park Speedway in Sun Prairie, Wisc.

Abreu stole the major headline Saturday night as he swept to victory in the 37th "Belleville Midget Nationals" championship at the Belleville (Kansas) High Banks.

Abreu and his Toyota TRD Bullet/Speedway Toyota ran down Daum, of Pocahontas, Ill., on lap 14 of the 40-lap finale and proceeded to lead the rest of the way, despite challenges in the closing laps due to a restart. Daum, who had appeared dominant throughout the Belleville event, took the runner-up spot ahead of new track record holder Tracy Hines, defending winner Christopher Bell and Chris Windom.

Hines obliterated the one-lap Belleville record on Thursday night but settled for a fourth-place finish in that night's 25-lap prelim behind Daum, Abreu and Dave Darland, who led the opening seven laps before yielding to Daum, who wheeled the Daum Crop Insurance/Weld Wheels Eagle/Stanton Toyoya. Windom rounded out the "top-five" at the checkered flag. New track records were also established by Michael Pickens in the heat races and Daum in the main event.

Tuesday night's "Chad McDaniel Memorial" at Solomon Valley Raceway in Beloit, Kansas was won by Bryan Clauson of Noblesville, Ind. in the Curb Records Spike/Esslinger. Daum was second ahead of Hines, Bell and Abreu.

Pickens led the first 11 laps at Beloit and Daum the next eight before Clauson took over for good.

2014 Honda USAC National Midget Standings: 1-Rico Abreu-788, 2-Tracy Hines-677, 3-Christopher Bell-653, 4-Bryan Clauson-621, 5-Zach Daum-549, 6-Chris Windom-538, 7-Tanner Thorson-500, 8-Michael Pickens-455, 9-Dave Darland-418, 10-Andrew Felker-332.
-end-

RICO GETS IT DONE, WINS HIS FIRST "BELLEVILLE NATIONALS"

Belleville, Kansas.……Rico Abreu made it very clear after his runner-up performance on Friday that he was tired of finishing second in the Saturday finale of the "Belleville Midget Nationals" after ending up there the last two years. The St. Helena, California pilot used a mid-race slider for the lead and was flawless riding the rim of the legendary half-mile for the emotional victory in the Keith Kunz/Curb-Agajanian Motorsports – Toyota TRD #97 Bullet/Speedway Toyota.

"It's hard to tell everyone how this one feels. I got pretty emotional in victory lane in that moment. I told myself that I wasn't running second this year. I realized I wasn't gaining on him and I was running the same line as him, so it was time to move up a bit higher and got it going up there. It was as far on the fence as it could be, and I almost hung from it a couple times. It was right up my alley, for sure. This is special for me – I've wanted to win here since I showed up here," Abreu said.

Daum, who won Friday's 25-lap preliminary feature, got the jump from the pole. An caution for Chris Windom, who had been running 8th, slowed the early going. He changed his right-rear tire and rejoined the field.

From there, the race went green, and Daum actually pulled away from Abreu after the restart and through the ten-lap mark. Abreu then got going, cutting big chunks out of Daum's lead until he caught him at the completion of lap thirteen and fired a long, sweeping slider through turns one and two for the lead.

With the pass made, Abreu continued to trace the outside rail of Belleville, opening up his lead as Daum also enjoyed a comfortable advantage over the battle heating up for third between Tracy Hines and Christopher Bell.

Abreu had a close call in traffic, and then could not complete a slide-job with about fifteen to go, allowing Daum to close in a bit. Daum could not draw close enough to make a move, however, and Abreu carried on.

With nine laps to go, the second and final caution appeared, giving Daum another chance to go after Abreu. The Honda National Midget point leader was again on his game, though, and nailed the restart to gain himself a large advantage. He took his fourth win of the season and eighth win of his young career.

Daum finished a fine week that never saw him worse than second, which is where he finished in the Belleville finale aboard the Daum Crop Insurance – Weld Wheels #5D Eagle/Stanton Toyota.

"You know Rico is gonna go good, especially when the track moves up that high. I knew he'd be coming at that point. He slid me and there was nothing I was gonna do about it. I didn't know how close second was, so I was making sure I didn't give anything away at the end. It was obvious there was no catching him without a major mistake or a problem. I'm really happy with our week," Daum said.

Hines fended off Bell's last-turn slider for the final podium position in the Parker Machinery – Turbines, Inc. #24 Spike/Stanton Toyota.

"I messed up a little off two on the last lap and knew he was coming, but I just turned back under him and was able to beat him to the line. I think we proved between Zach and myself that our Stanton engines were every bit as strong as the others, and we're happy with our week. We didn't blow any up and we kept it up front," Hines said.

Bell, the defending race winner, came home fourth in the Keith Kunz/Curb-Agajanian Motorsports – Toyota TRD #97 Bullet/Speedway Toyota, and Windom rebounded all the way to fifth in the RFMS Racing – Liberty Village #3 DRC/Stanton Mopar.

HONDA USAC NATIONAL DIRT MIDGET RACE RESULTS: August 2, 2014 - Belleville, Kansas - Belleville High Banks - 37th "Belleville Midget Nationals"

FIRST HEAT: (8 laps) 1. Zach Daum (#5D Daum), 2. Christoper Bell (#71 Kunz/Curb-Agajanian), 3. Jerry Coons Jr. (#2 Lein), 4. Michael Pickens (#3F RFMS), 5. Stu Snyder (#2s Rhoten), 6. Jeff Stasa (#91 Stasa), 7. Tanner Thorson (#67 Kunz/Curb-Agajanian). 2:18.03

SECOND HEAT: (8 laps) 1. Rico Abreu (#97 Kunz/Curb-Agajanian), 2. Bryan Clauson (#63 Kunz/Curb-Agajanian), 3. Chris Windom (#3 RFMS), 4. Garrett Hood (#11H Hoods), 5. Don Droud Jr. (#44 Smith), 6. Johnny Murdock (#0 Murdock), 7. Tyler Dunkle (#0A Murdock). 2:19.95

THIRD HEAT: (8 laps) 1. Tracy Hines (#24 Parker), 2. Dave Darland (#17 RW/Curb-Agajanian), 3. Cody Brewer (#96 Central Motorsports), 4. Isaac Chapple (#52 Chapple), 5. Matt Johnson (#85 Johnson), 6. Ty Williams (#19 Stasa), 7. Robert Bell (#0z Murdock). 2:21.11

POLE DASH: (6 laps) 1. Daum, 2. Abreu, 3. Bell, 4. Hines, 5. Darland, 6. Clauson. 1:48.87

B DASH: (6 laps) 1. Windom, 2. Pickens, 3. Brewer, 4. Chapple, 5. Hood. 1:48.25

FEATURE: (40 laps) 1. Rico Abreu, 2. Zach Daum, 3. Tracy Hines, 4. Christoper Bell, 5. Chris Windom, 6. Dave Darland, 7. Bryan Clauson, 8. Jerry Coons Jr., 9. Michael Pickens, 10. Cody Brewer, 11. Stu Snyder, 12. Jeff Stasa, 13. Matt Johnson, 14. Isaac Chapple, 15. Garrett Hood, 16. Johnny Murdock, 17. Robert Bell, 18, Tyler Dunkle, 19. Don Droud Jr., 20. Ty Williams. NT

--------------------------------

FEATURE LAP LEADERS: Laps 1-13 Daum, Laps 14-40 Abreu.

NEW HONDA NATIONAL DIRT MIDGET POINTS: 1-Abreu-60, 2-Hines-677, 3-Bell-653, 4-Clauson-621, 5-Daum-549, 6-Windom-538, 7-Thorson-500, 8-Pickens-455, 9-Darland-418, 10-Andrew Felker-332,

NEXT HONDA NATIONAL DIRT MIDGET RACE: August 17 - Sun Prairie, WI - Angell Park Speedway

-end-

SWANSON SURVIVES FOR BELLEVILLE SILVER CROWN VICTORY

Belleville, Kansas…….Silver Crown Series point-leader continued his dirt dominance of this season as he took his third win of the season on Friday night in the "Hustle on the High Banks" of Belleville, Kansas. The Kingsburg, California driver rallied from as deep as seventh to steal the win late in the race, running strong to the end as other front-runners experienced problems.

Chris Windom took the lead from outside the front-row as Swanson stumbled on the start after taking the pole for the 50-lapper. He dropped to fourth as Windom and Christopher Bell took off running the high side, and Tracy Hines moved from the third-row to third in the opening laps.

The first caution came on lap seven for Caleb Armstrong, who had an encounter with the turn-two cushion and had major rear-end damage. Windom still led Bell up front, as they opened up a gap over Hines, Jerry Coons, Jr., and Swanson.

The second and final caution came on lap 15 for Jacob Wilson, and this time on the restart, Swanson lost two more spots before regaining his momentum. With Swanson now in 7th, Windom and Bell displayed their strength on an extremely treacherous cushion around the vaunted half-mile, stretching it out to over half a track over third.

Bell fell off Windom's pace after catching the turn-one guardrail just past halfway, and Windom's lead appeared to be insurmountable. He toyed with the Belleville guardrail, running a wicked pace on the cushion and opening up his lead even more. With about 15 laps to go, Windom suddenly dropped down on the track for a lap, and after going back to the top a lap later it was apparent that he was slowing. Meanwhile, Swanson was moving back through the field as he stayed up top while others experienced tire problems or damage from banging the guardrail and had to move down.

Windom eventually moved to the bottom with ten to go as the RW Motorsports #17 was running out of fuel, but he held the lead through lap 44 before dropping to the bottom of the backstretch and exiting the race track just as Swanson sprinted by with the lead. He led with five to go and was virtually unchallenged over the final laps, winning by 5.361 seconds in the DePalma Motorsports – Radio Hospital #63 Maxim/Hampshire.

"Sometimes, it's just your night. When they told me we were in the lead, I honestly didn't believe it. You just never say die in Silver Crown racing, and especially with this team. We had an engine issue and switched to this one for tonight just to be sure we could finish the race, and we gave up a lot of ground on the restarts. It was hard to believe I was running them down late. I got into the wall pretty hard myself and it wasn't the same from there. Luckily, the car was good enough to get us there. To win tonight, they said we'd have to run up there, and it feels great to deliver for my team on a track like tonight. I started racing for these guys and promised them I could win pavement races, and two years later I haven't won a pavement race but we've got three dirt wins!" Swanson exclaimed.

Hines found his way by Bell for second but came up short in defending his Belleville Silver Crown victory from last year with the Lightfoot Racing – Hughs Brothers #16 Beast/Chevy.

"Belleville is always a little gnarly anyway, but when run a heavy champ car, it gets your attention. When it was four feet from the wall, it wasn't a big deal, but when it stopped moving and we were banging the guardrail, that was tough. We paced well early and knew we were catching Bell, but I got into the wall hard and felt like I almost flipped it. I backed off at that point and the 63 went by us – I had nothing for him at that point," Hines said.

Bell held on for third despite a violently shaking car due to a blistered right-rear tire and heavily packed right-rear wheel on the Fred Gormly – RPM Auto Enterprise #99 JEI/Chevy.

"I followed Darland into one and tagged the guardrail too hard, and it was instant. Going down the back straightaway, I knew we were in trouble. My insides hurt, it was shaking so bad. I honestly almost pulled in, but Rico was spotting for me and told me I had a half-lap behind us. I'm glad he was spotting for me and thankful to get a chance to run this race car. I ran it pretty soft there on the opening lap and Chris drove away from us, so I knew that's how it was going to be and drove thirty laps or whatever without lifting up there," Bell said.

Bobby East recovered from changing an engine early in the day to move from 13th to finish fourth in the Tony Stewart/Curb-Agajanian Racing #10 Maxim/Kistler, and Dave Darland rounded out the top-five in the MTR Martco – Longworth Equipment #19 Beast/Toyota.


USAC SILVER CROWN CHAMPIONSHIP SERIES RACE RESULTS: August 1, 2014 - Belleville, Kansas - Belleville High Banks - "Hustle on the High Banks"

QUALIFICATIONS: 1. Kody Swanson, 63, DePalma-17.221; 2. Chris Windom, 17, RW/Curb-Agajanian-17.227; 3. Jerry Coons Jr., 98, RPM/Gormly-17.283; 4. Christopher Bell, 99, RPM/Gormly-17.324; 5. Dave Darland, 19, Longworth-17.370; 6. Tracy Hines, 16, Lightfoot-17.414; 7. Caleb Armstrong, 9, Armstrong-17.772; 8. Chris Urish, 77, Urish-17.846; 9. C.J. Leary, 21, Team Six-R-18.149; 10. Jacob Wilson, 07, Wilson-18.809; 11. Jake Simmons, 31, Simmons-19.277; 12. Grant Simpson, 96, Simpson-21.119; 13. Davey Ray, 25, Sachs-NT; 14. Bobby East, 10, Stewart/Curb-Agajanian-NT; 15. Tim Barber, 28, Pierson-NT.

FEATURE: (50 Laps) 1. Kody Swanson, 2. Tracy Hines, 3. Christopher Bell, 4. Bobby East, 5. Dave Darland, 6. Jerry Coons Jr., 7. Chris Urish, 8. Jacob Wilson, 9. Chris Windom, 10. Jake Simmons, 11. Caleb Armstrong, 12. C.J. Leary, 13. Grant Simpson, 14. Davey Ray. 24:35.13

------------------------------------------------------

FEATURE LAP LEADERS: Laps 1-44 Windom, Lap 45-50 K.Swanson.

NEW USAC SILVER CROWN SERIES POINT STANDINGS: 1-K.Swanson-345, 2-Hines-300, 3-East-291, 4-Windom-243, 5-Wilson-195, 6-Coons-177, 7-Tanner Swanson-165, 8-Bobby Santos-159, 9-Armtsrong-155, 10-David Byrne-147.

NEXT USAC SILVER CROWN RACE: August 16 - Springfield, IL - Illinois State Fairgrounds - "Tony Bettenhausen 100"

-end-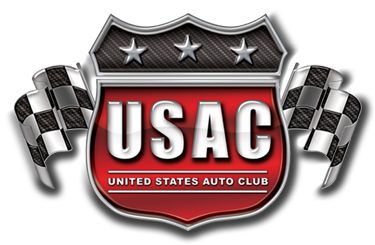 National Sprints
2014 points
Aug. 24
1. Dave Darland 1520
2. Brady Bacon 1515
3. Bryan Clauson 1480
4. Jon Stanbrough 1428
5. Chase Stockon 1297
6. Justin Grant 1230
7. Chris Windom 1206
8. Tracy Hines 1195
9. Robert Ballou 1085
10. Hunter Schuerenberg 1067
National Dirt Midgets
Aug. 18
1. Rico Abreu 822
2. Tracy Hines 740
3. Christopher Bell 719
4. Bryan Clauson 675
5. Zach Daum 606
6. Chris Windom 559
7. Tanner Thorson 531
8. Michael Pickens 499
9. Dave Darland 418
10. Andrew Felker 378
Silver Crown
Aug. 31
1. Kody Swanson 417
2. Tracy Hines 398
3. Bobby East 375
4. Chris Windom 313
5. Jerry Coons Jr. 261
6. Jacob Wilson 240
7. Caleb Armstron 215
8. Shane Cockrum 201
10. Dave Darland 194
USAC/CRA
July 31
1. Damion Gardner 714
2. Mike Spencer 603
2. Nic Faas 603
4. R. Vander Weerd 471
5. Cody Williams 459
6. Matt Mitchell 456
7. Brody Roa 446
8. Austin Williams 444
9. Jake Swanson 404
10 Cory Kruseman 381