RAINS FORCE SATURDAY EAST BAY CANCELLATION

STOCKON EMERGES AS TOP "WINTER DIRT GAMES VI" POINT SCORER

Chase Stockon has been proclaimed "Winter Dirt Games VI" Champion after rains forced cancellation of Saturday night's sixth and final series race at East Bay Raceway Park in Gibsonton, Fla.

A steady rain in the Tampa area today, expected to continue tonight, has created extremely wet conditions at the track. The AMSOIL USAC Sprint Car National Championship now gears up for its next race, April 4, at the Lawrenceburg (Ind.) Speedway.

Stockon posted a pair of seconds, a pair of fifths and a ninth in the five races held at Bubba Raceway Park in Ocala and East Bay Raceway Park in Gibsonton to edge Kevin Thomas Jr. and Robert Ballou by 14 and 18 points respectively in the standings.

Thomas won Thursday's East Bay feature and Ballou, who also won last week's Ocala opener, won Friday at East Bay. Other Florida winners were Brady Bacon and Dave Darland (both at Ocala).

2015 AMSOIL/USAC Sprint Car Naional Championship Standings: 1-Chase Stockon-298; 2-Kevin Thomas Jr.-284; 3-Robert Ballou-280; 4-Dave Darland-271; 5-Brady Bacon-257; 6-Jon Stanbrough-229; 7-Chris Windom & JustinGrant-223; 9-C.J. Leary-221; 10-Chad Boespflug-205.

-end-
AMSOIL USAC NATIONAL SPRINT CAR RACE RESULTS: February 26, 2015 - Gibsonton, Florida - East Bay Raceway Park - "Winter Dirt Games VI"

QUALIFYING: 1. Chase Stockon, 32, 32/TBI-14.762 (New Track Record); 2. C.J. Leary, 30, Leary-14.931; 3. Dave Darland, 71P, Phillips/Curb-Agajanian-15.238; 4. Scotty Weir, 12x, Wolters-15.289; 5. Justin Grant, 40, Hery-15.291; 6. Carson Short, 21, Short-15.315; 7. Brady Short, 11P, Pottorff-15.367; 8. Kevin Thomas, Jr., 17RW, Dutcher-15.368; 9. Brady Bacon, 69, Dynamics-15.416; 10. Jon Stanbrough, 81, JSR-15.454; 11. Trevor Kobylarz, 14, RT-15.468; 12. Shane Cockrum, 66, Wade-15.470; 13. Kyle Cummins, 21x, Pollock-15.481; 14. Kody Swanson, 63, DePalma-15.502; 15. Chris Windom, 2, Lein-15.536; 16. Tracy Hines, 4, THR-15.543; 17. Robert Ballou, 12, Ballou-15.564; 18. Logan Jarrett, 29, Jarrett-15.613; 19. Bryan Clauson, 41, SST-15.624; 20. Jarett Andretti, 18, Andretti-15.669; 21. Chad Boespflug, 5, Baldwin-15.673; 22. Casey Shuman, 2x, Barnhill/Dodd-15.717; 23. Aaron Farney, 15F, Farney-15.739; 24. Bret Mellenberndt, 97, Mellenberndt-15.792; 25. Chris Gurley, 11, Walker-15.817; 26. Isaac Chapple, 7G, Goacher-15.868; 27. Kyle Robbins, 17R, Robbins-15.871; 28. Travis Hery, 21H, Hery-15.906; 29. Landon Simon, 24, LSR-15.914; 30. Justin Hoffman, M16, Hoffman-16.468; 31. Robert Bell, 71, Bell-17.381.

FIRST HEAT: (8 laps) 1. Ballou, 2. Stockon, 3. Bacon, 4. Cummins, 5. Boespflug, 6. Grant, 7. Simon, 8. Gurley. 2:06.81

SECOND HEAT: (8 laps) 1. Stanbrough, 2. C.Short, 3. Jarrett, 4. Shuman, 5. Leary, 6. Swanson, 7. Hoffman, 8. Chapple. NT

THIRD HEAT: (8 laps) 1. Clauson, 2. Darland, 3. B.Short, 4. Kobylarz, 5. Windom, 6. Robbins, 7. Farney, 8. Bell. 2:13.34

FOURTH HEAT: (8 laps) 1. Hines, 2. Andretti, 3. Thomas, 4. Mellenberndt, 5. Cockrum, 6. Hery, 7. Weir. 2:15.14

SEMI: (12 laps) 1. Leary, 2. Boespflug, 3. Cockrum, 4. Grant, 5. Windom, 6. Swanson, 7. Farney, 8. Gurley, 9. Simon, 10. Chapple, 11. Robbins, 12. Hery, 13. Bell, 14. Weir. 3:24.94

FEATURE: (30 laps) 1. Kevin Thomas, Jr., 2. Dave Darland, 3. Brady Bacon, 4. C.J. Leary, 5. Tracy Hines, 6. Robert Ballou, 7. Chad Boespflug, 8. Kyle Cummins, 9. Chase Stockon, 10. Chris Windom, 11. Jon Stanbrough, 12. Brady Short, 13. Bryan Clauson, 14. Jarett Andretti, 15. Casey Shuman, 16. Carson Short, 17. Aaron Farney, 18. Logan Jarrett, 19. Bret Mellenberndt, 20. Trevor Kobylarz, 21. Shane Cockrum, 22. Justin Grant, 23. Kody Swanson, 24. Kyle Robbins. NT

------------------------------

FEATURE LAP LEADERS: Laps 1-30 Thomas.

NEW AMSOIL NATIONAL SPRINT POINTS: 1-Stockon-236; 2-Thomas-222; 3-Bacon-220; 4-Ballou-211; 5-Darland-204; 6-Windom-196; 7-Stanbrough-189; 8-Leary-176; 9-Boespflug-164; 10-Grant-162.

NEXT AMSOIL NATIONAL SPRINT RACE: February 27 - Gibsonton, FL - East Bay Raceway Park - "Winter Dirt Games VI"

-end-

EAST BAY "SWEEP" NEXT TARGET FOR AMSOIL SPRINT STARS;BALLOU, BACON, DARLAND (#23) POST OCALA VICTORIES

Rounds four, five and six of the 2015 AMSOIL USAC Sprint Car National Championship unfold this week at East Bay Raceway Park in Gibsonton, Fla. with races Thursday, Friday and Saturday at the 1/3-mile dirt oval.

The final three events in the "Winter Dirt Games VI" mark USAC's first appearance at East Bay since Damion Gardner's two-race "sweep" in 2010. A "sweep" of this year's three races will be worth a $5,000 "Triple Crown Challenge" bonus posted by the East Bay race organizers. A driver who can win two of the three would earn a $500 bonus.

Early favorites include defending AMSOIL Sprint Car National Champion Brady Bacon, Dave Darland and Robert Ballou, winners of last week's trio of series-opening races at Ocala, Fla. Darland, the all-time leader in terms of USAC Sprint car feature wins with 54, was second to Gardner in the last 2010 East Bay feature and extended his all-time USAC National feature victory streak to 23 consecutive years with his record 54th career AMSOIL National Sprint win Sunday.

East Bay has hosted a total of five USAC races, which included three Ford Focus Midget Series events in 2006. Bryan Clauson posted a second and a seventh behind Gardner in the 2010 races, while 2014 Hoosier Auto Racing Fans Driver of the Year Brady Short had a third and fourth in the two 2010 races.

Bacon, of Broken Arrow, Okla., who won Friday's 30-lap race at Bubba Raceway Park in Ocala, trails Chase Stockon by 27 points and Chris Windom by two in the 2015 series standings entering the East Bay races. He led all 30 laps of Friday's race. Stockon finished second ahead of Windom, Kevin Thomas Jr. and Kyle Cummins.

Ballou, of Rocklin, Calif., led all but one lap of Friday's Ocala opener. Stockon was second while Bacon, who led lap 12, took third ahead of Jon Stanbrough and Justin Grant.

Darland, of Lincoln, Ind., led all 30 laps Sunday trailed by Windom, Stanbrough, Thomas and Stockon.

2015 AMSOIL USAC Sprint Car National Championship Points: 1-Chase Stockon-187; 2-Chris Windom-162; 3-Brady Bacon-160; 4-Robert Ballou-158; 5-Kevin Thomas Jr.-156; 6-Jon Stanbrough-150; 7-Justin Grant-146; 8-Dave Darland-136; 9-Chad Boespflug-119; 10-C.J. Leary-116.

-end-

DARLAND STRETCHES USAC NATIONAL WIN STREAK TO 23 YEARS WITH OCALA WIN

(Ocala, Florida)...Dave Darland added to the most impressive streak in USAC history on Sunday night at Bubba Raceway Park, as he added another AMSOIL National Sprint Car win to his list to make it 23 consecutive seasons with at least one win in a USAC National series. The Lincoln, Indiana veteran scored the victory on the third of three consecutive nights at the 3/8-mile "D"-shaped dirt track in Ocala, Fla. as part of "Winter Dirt Games VI" which resumes this week on Feb. 26-27-28 at East Bay Raceway Park in Gibsonton, Fla.

Darland's all-time record 54th National Sprint Car win came in flag-to-flag fashion.

"My crew had to work their (tails) off just to get the car ready for the feature after some issues in the heat race and then gave me a great car even without having much chance to keep up with the track. We have just had some bad luck out of the gate, but tonight was a great way to rebound. It's good to be down here while it's snowing at home, and I can drink a beer to celebrate while it's warm outside. And it's good to get my first win in the state of Florida!" Darland said.

Darland led at the start over polesitter Chris Windom, while Robert Ballou was the early man on the move, jumping into the top-five in just a few laps after starting tenth. A red flag on lap six brought things to a screeching halt as Brady Short flipped hard into turn three and collected Landon Simon. Neither driver was hurt.

After a tangle on the ensuing restart, Ballou found himself bringing out the next caution as he slid to a stop in turn-three, giving up the fifth spot but restarting at the tail. Under that caution, defending champion and current point leader Brady Bacon pulled to the infield. He started the night as the ProSource "Fast Time" winner, but registered a DNF in the feature.

From there, the race went green and, despite losing brakes on lap-five,Darland was able to pull away from the field. He encountered very little lapped traffic, but handled it with ease en route to a 2.482-second victory over Windom, who found the podium for the second night in a row aboard the Lein Acres - Mid-State Equipment #2 DRC/Speedway Mopar.

"You always want to win, but I can't be much happier with the weekend we put together. To get two podium finishes with a brand new deal and guys new to sprint car racing - I'm just fortunate Hans (Lein) gave me a ride down here. I had to get in below the hole in one, but I dropped down a little in three and four which seemed to help. Dave was just too far out at that point," Windom said.

Jon Stanbrough also planted his brand new operation on the podium to end the weekend, as well, as he ran third.

"To come out of here with two top-fives with a brand new team is pretty good, and we have things going in the right direction. It's nice to have all the people supporting us, and commenting about how much they like the car,even. We have a good group of people working on this and supporting us.Daryl (Tate) is really easy to work with for me, and hopefully we can keep improving and knock some wins down. It's been a lot of work in a very short amount of time to get this together, and it's been stressful to get it all together and there's still much more to do when we get home, but I'm very grateful for all the support," Stanbrough said.

Kevin Thomas, Jr. found himself back in the top-five on Saturday night and new point leader Chase Stockon rounded out the top-five.

AMSOIL USAC NATIONAL SPRINT CAR RACE RESULTS: February 22, 2015 - Ocala, Florida - Bubba Raceway Park - "Winter Dirt Games VI"

QUALIFYING: 1. Brady Bacon, 69, Dynamics-14.088; 2. Kevin Thomas, Jr., 17RW, Dutcher-14.206; 3. Justin Grant, 40, Hery-14.209; 4. Jon Stanbrough, 81, JSR-14.256; 5. Dave Darland, 71P, Phillips-14.313; 6. Chris Windom, 2, Lein-14.342; 7. Casey Shuman, 2x, Barnhill/Dodd-14.368; 8. Chase Stockon, 32, 32/TBI-14.384; 9. Tracy Hines, 4, THR-14.397; 10. Robert Ballou, 12, Ballou-14.458; 11. Kyle Cummins, 21x, Pollock-14.477; 12. Shane Cockrum, 66, Wade-14.485; 13. Kyle Robbins, 17R, Robbins-14.496; 14. Jarett Andretti, 18, Andretti-14.532; 15. Carson Short, 21, Short-14.595; 16. Brady Short, 11P, Pottorff-14.606; 17. C.J. Leary, 30, Leary-14.632; 18. Landon Simon, 24, LSR-14.673; 19. Aaron Farney, 15F, Farney-14.726; 20. Chad Boespflug, 5, Baldwin-14.765; 21. Isaac Chapple, 7G, Goacher-14.778; 22. Chris Gurley, 11, Walker-14.839; 23. Kody Swanson, 63, DePalma-14.904; 24. Brandon Spithaler, 57B, Burkey-14.933; 25. Bret Mellenberndt, 97, Mellenberndt-15.258; 26. Logan Jarrett, 29, Jarrett-15.618; 27. Kent Wolters, 12x, Wolters-15.961; 28. Robert Bell, 71, Bell-16.135; 29. Bryan Clauson, 41, SST-NT.

FIRST HEAT: (8 laps) 1. Darland, 2. Bacon, 3. Hines, 4. Robbins, 5. Leary, 6. Mellenberndt, 7. Chapple. 2:01.19

SECOND HEAT: (8 laps) 1. Ballou, 2. Thomas, 3. Windom, 4. Gurley, 5. Andretti, 6. Jarrett, 7. Simon. NT

THIRD HEAT: (8 laps) 1. Cummins, 2. C.Short, 3. Grant, 4. Farney, 5. Shuman, 6. Swanson, 7. Wolters. 2:02.91

FOURTH HEAT: (8 laps) 1. B.Short, 2. Stockon, 3. Boespflug, 4. Stanbrough, 5. Cockrum, 6. Bell, 7. Spithaler. NT

SEMI: (12 laps) 1. Cockrum, 2. Shuman, 3. Leary, 4. Andretti, 5. Simon, 6. Swanson, 7. Jarrett, 8. Chapple, 9. Mellenberndt, 10. Wolters, 11. Bell. 3:06.20

FEATURE: (30 laps) 1. Dave Darland, 2. Chris Windom, 3. Jon Stanbrough, 4. Kevin Thomas, Jr., 5. Chase Stockon, 6. Justin Grant, 7. C.J. Leary, 8. Tracy Hines, 9. Jarett Andretti, 10. Kyle Robbins, 11. Robert Ballou, 12. Carson Short, 13. Chad Boespflug, 14. Kyle Cummins, 15. Aaron Farney, 16. Kody Swanson, 17. Casey Shuman, 18. Chris Gurley, 19. Shane Cockrum, 20. Brady Bacon, 21. Brady Short, 22. Landon Simon, 23. Logan Jarrett. NT

------------------------------

**Brady Short & Landon Simon flipped on Lap 6 of the Feature.

FEATURE LAP LEADERS: Laps 1-30 Darland.

NEW AMSOIL NATIONAL SPRINT POINTS: 1-Stockon-187; 2-Windom-162; 3-Bacon-160; 4-Ballou-158; 5-Thomas-156; 6-Stanbrough-150; 7-Grant-146; 8-Darland-136; 9-Boespflug-119; 10-Leary-116.

NEXT AMSOIL NATIONAL SPRINT RACE: February 26 - Gibsonton, FL - East Bay Raceway - "Winter Dirt Games VI"

-end-

AMSOIL USAC NATIONAL SPRINT CAR RACE RESULTS: February 21, 2015 - Ocala, Florida - Bubba Raceway Park - "Winter Dirt Games VI"

QUALIFYING: 1. Chase Stockon, 32, 32/TBI-14.475; 2. Robert Ballou, 12, Ballou-14.593; 3. Carson Short, 21, Short-14.637; 4. Zach Daum, 5D, Daum-14.698; 5. Shane Cockrum, 66, Wade-14.706; 6. Kevin Thomas, Jr., 17RW, Dutcher-14.768; 7. Brady Bacon, 69, Dynamics-14.882; 8. Bryan Clauson, 41, SST-14.882; 9. Chris Windom, 2, Lein-14.911; 10. Kyle Cummins, 14.927; 11. Aaron Farney, 14.936; 12. Dave Darland, 71P, Phillips-14.938; 13. Justin Grant, 40, Hery-14.984; 14. Chad Boespflug, 5, Baldwin-15.106; 15. C.J. Leary, 30, Leary-15.118; 16. Casey Shuman, 2x, Barnhill/Dodd-15.136; 17. Tracy Hines, 4, Hines-15.160; 18. Brady Short, 11P, Pottorff-15.185; 19. Chris Gurley, 11, Walker-15.296; 20. Kyle Robbins, 17R, Robbins-15.335; 21. Brandon Spithaler, 57B, Burkey-15.340; 22. Jarett Andretti, 18, Andretti-15.404; 23. Jon Stanbrough, 81, JSR-15.569; 24. Logan Jarrett, 29, Jarrett-15.649; 25. Bret Mellenberndt, 97, Mellenberndt-15.779; 26. Kody Swanson, 63, DePalma-15.846; 27. Kent Wolters, 12x, Wolters-15.939; 28. Landon Simon, 24, LSR-15.958; 29. Isaac Chapple, 7G, Goacher-16.425; 30. Thomas McCance, 22JR, McCance-16.880; 31. Robert Bell, 71, Bell-16.948.

FIRST HEAT: (8 laps) 1. Windom, 2. Hines, 3. Grant, 4. Stockon, 5. Cockrum, 6. Spithaler, 7. Chapple, 8. Mellenberndt. 1:59.76
SECOND HEAT: (8 laps) 1. B.Short, 2. Ballou, 3. Thomas, 4. Boespflug, 5. Swanson, 6. Cummins, 7. Andretti, 8. McCance. NT
THIRD HEAT: (8 laps) 1. Bacon, 2. Gurley, 3. Stanbrough, 4. Farney, 5. Leary, 6. C.Short, 7. Bell, 8. Wolters. 1:57.31
FOURTH HEAT: (8 laps) 1. Jarrett, 2. Shuman, 3. Darland, 4. Daum, 5. Clauson, 6. Robbins, 7. Simon. 1:58.16
SEMI: (12 laps) 1. C.Short, 2. Clauson, 3. Cummins, 4. Robbins, 5. Leary, 6. Swanson, 7. Chapple, 8. Spithaler, 9. Mellenberndt, 10. Bell, 11. Andretti, 12. Simon, 13. Cockrum, 14. Wolters, 15. McCance. NT

FEATURE: (30 laps) 1. Brady Bacon, 2. Chase Stockon, 3. Chris Windom, 4. Kevin Thomas, Jr., 5. Kyle Cummins, 6. Carson Short, 7. Zach Daum, 8. Robert Ballou, 9. Dave Darland, 10. C.J. Leary, 11. Chad Boespflug, 12. Justin Grant, 13. Tracy Hines, 14. Jon Stanbrough, 15. Logan Jarrett, 16. Aaron Farney, 17. Bryan Clauson, 18. Chris Gurley, 19. Kyle Robbins, 20. Shane Cockrum, 21. Brady Short, 22. Kody Swanson, 23. Casey Shuman. NT

------------------------------

**Andretti flipped during the Semi.

FEATURE LAP LEADERS: Laps 1-30 Bacon.

Points
1. Brady Bacon 134
2. Chase Stockon 132
3. Robert Ballou 119
4. Chris Windom 98
5. Kevin Thomas Jr. 93
6. Justin Grant 91
7. Jon Stanbrough 88
8. Chad Boespflug 86
9. Carson Short 79
10. Brady Short 73

-end-

Ballou gets one back
February 20, 2015 (Ocala, Florida).......Robert Ballou opened the 2015 AMSOIL Sprint Car National Championship much the way he ended last season as he fended off 2014 series champion Brady Bacon and drove away for the opening night win in "Winter Dirt Games VI" at Bubba Raceway Park.

The Rocklin, California driver hit double-digits in career wins as he took a 2.165-second victory in round one of the six-race tour of Florida that continues the next two nights at Bubba Raceway Park on Saturday, February 21 and Sunday, February 22 before the series heads to East Bay Raceway Park in Gibsonton, Fla. for three more races on February 26-27-28.

"I felt like this place owed me one after losing one with a flat tire a couple years back. We kept our deal together, and Derrick Bye kept working hard to keep this momentum rolling. We're working with the same car that won Oval Nationals to end last year. I knew we were in a tough spot as we hit traffic, and Bacon can get off the bottom so well here. But we battled back and got by him, and that's a great feeling," Ballou said.

Ballou began from the pole and led early over Justin Grant and Jon Stanbrough, as Bacon battled from row three after setting the fast time of the night to open the night. Bacon tracked down Ballou as he encountered slower cars on lap ten, and Bacon snuck past him to the lead on lap 12.

Ballou countered, though, and swept back past Bacon down the backstretch, holding him off as they came to complete lap 14. A lap later, Kyle Cummins stopped to bring the race's only caution.

Ballou was unmatched after the restart, as Chase Stockon, who had just entered the top-five after falling back early in the race, began to march up on the high side. He caught Bacon and slid past into turn-one to take the second spot. In the final laps, Ballou again caught traffic but Stockon could only bite a small chunk out of his margin.

Stockon came home a strong second.

"We have changed a lot of things since this time last year, and it felt good to get rolling on the top and go by some really good guys. Our program doesn't get much credit when the track goes slick, so it's satisfying to get rolling so well when the track got black. We have seen a lot of different conditions now on this track, and seem to do pretty well with all of them," Stockon said.

Defending champion Bacon came home third.

"This is exactly the type of track we've struggled with the most, so tonight was good to get ourselves closer and be in contention for the win. I was better than Robert early in the race and got to him, but he was way better than us at the end. I finally moved up high after Chase got by me, and I was better up there, but it was too late to get anything going. We're happy with the progress we've made," Bacon said.

Jon Stanbrough opened up his venture of starting his own team with a strong fourth-place finish while Grant rounded out the top-five.

Bryan Clauson overcame obstacles in the heat to transfer from the Semi-Feature in a back-up car before going from 21st to 9th in the feature.

AMSOIL USAC NATIONAL SPRINT CAR RACE RESULTS: February 20, 2015 - Ocala, Florida - Bubba Raceway Park - "Winter Dirt Games VI"

QUALIFYING: 1. Brady Bacon, 69, Dynamics-14.454; 2. Bryan Clauson, 41, SST-14.620; 3. Shane Cockrum, 66, Wade-14.788; 4. Dave Darland, 71P, Phillips-14.835; 5. Kevin Thomas, Jr., 17RW, Dutcher-14.865; 6. Chase Stockon, 32, 32/TBI-14.917; 7. Jon Stanbrough, 81, JSR-14.923; 8. Justin Grant, 40, Hery-14.974; 9. Robert Ballou, 12, Ballou-15.069; 10. C.J. Leary, 30, Leary-15.108; 11. Kyle Cummins, 21x, Pollock-15.122; 12. Kyle Robbins, 17R, Robbins-15.191; 13. Chris Windom, 2, Lein-15.203; 14. Tracy Hines, 4, Hines-15.204; 15. Carson Short, 21, Short-15.308; 16. Logan Jarrett, 29, Jarrett-15.327; 17. Brady Short, 11P, Pottorff-15.422; 18. Landon Simon, 24, LSR-15.491; 19. Chad Boespflug, 5, Baldwin-15.537; 20. Aaron Farney, 15F, Farney-15.570; 21. Jarett Andretti, 18, Andretti-15.675; 22. Casey Shuman, 21x, Barnhill/Dodd-15.702; 23. Kody Swanson, 63, DePalma-15.885; 24. Zach Daum, 5D, Daum-15.963; 25. Brandon Spithaler, 57B, Burkey-16.151; 26. Isaac Chapple, 7G, Goacher-16.165; 27. Chris Gurley, 11, Walker-16.231; 28. Bret Mellenberndt, 97, Mellenberndt-16.250; 29. Robert Bell, 71, Bell-16.604; 30. Kent Wolters, 12x, Wolters-16.614; 31. Frank Carlsson, 20, Carlsson-NT.

FIRST HEAT: (8 laps) 1. Ballou, 2. B.Short, 3. Bacon, 4. Windom, 5. Thomas, 6. Andretti, 7. Spithaler, 8. Bell. 2:07.88

SECOND HEAT: (8 laps) 1. Hines, 2. Shuman, 3. Stockon, 4. Leary, 5. Clauson, 6. Simon, 7. Wolters. 2:11.94

THIRD HEAT: (8 laps) 1. Boespflug, 2. Cummins, 3. Stanbrough, 4. Cockrum, 5. Swanson, 6. Gurley, 7. Carlsson, 8. C.Short. NT

FOURTH HEAT: (8 laps) 1. Grant, 2. Daum, 3. Jarrett, 4. Farney, 5. Robbins, 6. Mellenberndt, 7. Darland. NT

SEMI: (12 laps) 1. Thomas, 2. C.Short, 3. Simon, 4. Swanson, 5. Robbins, 6. Clauson, 7. Andretti, 8. Spithaler, 9. Gurley, 10. Mellenberndt, 11. Wolters, 12. Darland, 13. Carlsson, 14. Bell. NT

FEATURE: (30 laps) 1. Robert Ballou, 2. Chase Stockon, 3. Brady Bacon, 4. Jon Stanbrough, 5. Justin Grant, 6. Brady Short, 7. Chad Boespflug, 8. Shane Cockrum, 9. Bryan Clauson, 10. C.J. Leary, 11. Chris Windom, 12. Kevin Thomas, Jr., 13. Logan Jarrett, 14. Aaron Farney, 15. Carson Short, 16. Dave Darland, 17. Casey Shuman, 18. Kody Swanson, 19. Zach Daum, 20. Kyle Robbins, 21. Chris Gurley, 22. Landon Simon, 23. Kyle Cummins, 24. Tracy Hines. NT

------------------------------

FEATURE LAP LEADERS: Laps 1-11 Ballou, Lap 12 Bacon, Laps 13-30 Ballou.

NEW AMSOIL NATIONAL SPRINT POINTS: 1-Ballou-68; 2-Bacon-66; 3-Stockon-64; 4-Stanbrough-57; 5-Grant-56; 6-B.Short-52; 7-Boespflug-50; 8-Cockrum-48; 9-Leary-38; 10-Windom-36.

NEXT AMSOIL NATIONAL SPRINT RACE: February 21 - Ocala, FL - Bubba Raceway Park - "Winter Dirt Games VI"

-end-
OCALA SPRINT TIMETABLE MOVED BACK ONE DAY

"Winter Dirt Games VI" is moving back one day as a result of the cold temperatures and rain moving into Florida today and tomorrow. This week's AMSOIL USAC Sprint Car National Championship schedule at Bubba Raceway Park in Ocala, Florida now opens with an open practice Thursday night, followed by racing Friday, Saturday and Sunday. Times remain the same for Friday and Saturday, while warmups on Sunday night will begin at 6 pm.

Defending AMSOIL USAC Sprint Car National Champion Brady Bacon leads the series into the 2015 openers, which will be followed the next week by races Thursday-Saturday (Feb. 26-27-28) at East Bay Raceway Park in Gibsonton, Fla.

-end-
BACON, HOFFMAN OPEN TITLE DEFENSE AT OCALA THIS WEEK

Brady Bacon of Broken Arrow, Okla. and Dynamics, Inc. open defense of their 2014 AMSOIL USAC Sprint Car National Championship this week as the "Winter Dirt Games VI" begins Thursday, Friday and Saturday at Bubba Raceway Park in Ocala, Fla.

The team will try to add to Hoffman Auto Racing's all-time series record of 86 feature wins as the six-race "Winter Dirt Games VI" follows the Ocala openers with a trio of races Feb. 26-27-28 at East Bay Raceway Park in Gibsonton, Fla.

Bacon, who won last year's opener at Ocala and has eight career wins, posted 14 podium finishes on his way to the 2014 title. He will pilot the Mean Green/Lykins Oil Triple X/Williams Mopar in the Florida tour.

The Hoffman team, who also won in 2012 at Ocala with driver Darren Hagen, earned their initial USAC National victory with driver Jim Hemmings at Salem, Ind. in 1961. In addition to Hemmings, Bacon and Hagen, other drivers who found victory lane in Hoffman cars include Rich Vogler, Steve Butler, Robbie Stanley, Larry Cannon, Cary Faas, Kenny Irwin Jr., Andy Michner, Dave Darland, Brian Tyler, Tracy Hines, Jon Stanbrough, Jerry Coons Jr., Daron Clayton and Kyle Larson.

"Florida played a major part of our season last year," says Bacon. "Getting off to a great start is always good and the team appears ready to make another title charge. It's nice to have six races there to kick-start the year. I've never raced at East Bay but I like the challenge of new tracks. Ocala is one of the most unique tracks we race at all year. It's like a half-mile in turns one and two, the like a quarter-mile in turns three and four. Turns three and four are critical and it seems like we are pretty good in that part of the track so that helps. It seems like the competition steps up more and more each year so putting together a sweep will be difficult but we will certainly try. I'm ready to get out of the Midwest for a couple of weeks!"

Bryan Clauson is the Ocala track record holder and won last year's Saturday night feature there. He joins the competition for Bacon this week, along with others like 2014 USAC Sprint winners Justin Grant, Dave Darland, Tracy Hines, Chase Stockon, Jon Stanbrough and Robert Ballou.

Defending USAC Silver Crown Champion Kody Swanson is also among expected participants, along with 2014 series Rookie of the Year Jarett Andretti and 2014 USAC Most Improved National Driver Shane Cockrum.

-end-

$5,000 EAST BAY "TRIPLE CROWN CHALLENGE" POSTED

East Bay Raceway Park in Gibsonton, Fla. has posted a $5,000 cash bonus for any driver who can sweep all three AMSOIL USAC Sprint Car National Championship features there February 26-27-28. In addition, a driver who wins two of the three would win an extra $500.

The "East Bay Triple Crown Challenge" highlights the final three rounds of the 2015 "Winter Dirt Games VI" which opens this weekend (Feb. 19-20-21) at Bubba Raceway Park in Ocala, Fla.

It wouldn't be the first Florida USAC Sprint "sweep." In 2010 Damion Gardner won both races held at East Bay. The next year he won two of three at Ocala and in 2012 he won another race at Ocala. In 2013 Tracy Hines won two of three at Ocala.

Last year Brady Bacon and Bryan Clauson were the winners of the two races contested at Ocala.

Clauson will pilot a "new" ride this season for car owners SST Motorsports and thinks the "triple" is a possibility. "It's an exciting program, but it'll be tough to sweep all three. I'm going with a new car so we are a bit of an unknown and East Bay can be a tough track to stay on top of because it changes during the night. I finished second and seventh in 2010 when Gardner won both and ran one other time at East Bay in 2006. I always look forward to Florida this time of year."

-end-
NEW DRIVER/TEAM COMBOS SET SIGHTS ON WINTER DIRT GAMES VI

The so-called "silly season" of racing has concluded as a wholesale of driver changes dot the landscape in the AMSOIL/USAC Sprint Car National Sprint Car Championship series for "Winter Dirt Games VI" at Bubba Raceway Park in Ocala, Fla. and East Bay Raceway Park in Gibsonton, Fla.

Among the expected entries that can be found in new rides for the series' opening events in 2014 include 2011 "Indiana Sprint Week" champion Chris Windom of Canton, Ill. who moves to the no. 2 owned by longtime midget campaigner Hans Lein and crewed by Greg Nelson. Windom's former ride, the Jeff Walker Racing Maxim/Claxton no. 11 sponsored by Jam-It-In Storage and Hoosier Tire, will be wheeled by Hebron, Indiana's Chris Gurley for the six-race set in Florida.

Last year's Belleville (Kans.) Nationals preliminary night winner Zach Daum, of Pocahontas, Ill. will look to make his debut in the AMSOIL/USAC Sprint Car National Sprint Car Championship this weekend wheeling the Daum Motorsports no. 5D. 2014 Turkey Night Grand Prix "Rookie of the Race" Isaac Chapple of Willow Branch, Ind. will test his talents in the seat of the Goacher no. 7G.

Three particular drivers are returning to teams that they have recent experience racing for in USAC competition. Kevin Thomas, Jr. of Cullman, Ala. returns to the seat of the Michael Dutcher Motorsports/Bakken Concrete - Griffin's Propane/Maxim/Fisher no. 17RW. The combination of Thomas and Dutcher won a season-high seven AMSOIL USAC National Sprint Car features in 2013. Hanford, California's Chad Boespflug, who made three feature starts late last season in the Baldwin Brothers Racing/Fox Paving - Claxton Engines/DRC/Claxton Mopar no. 5, will attack the entire USAC Sprint Car schedule in 2015. Kyle Cummins of Princeton, Ind. will steer the Bates Commodities/Maxim/Advanced Engines no. 21x fielded by Rick Pollock. Cummins' most recent ride in the Pollock-owned entry netted him Rookie of the Year honors in "Sprint Car Smackdown III" at Kokomo Speedway in August of last season.

Two-time AMSOIL USAC Sprint Car champion Bryan Clauson from Noblesville, Ind. has entered all six events in this year's "Winter Dirt Games VI" in the Physical Medicine Consultants - Kercher Engines/DRC/Kercher Chevy no. 41 owned by SST Motorsports.

Avon, Indiana's Jon Stanbrough, whose 35 career AMSOIL USAC National Sprint Car feature wins puts him in a tie with Rich Vogler for ninth place on the series' all-time wins list, has started his own team and has numbered his car 81, the same number that he ran in his first years of sprint car racing in the late 1980s/early 1990s.

The AMSOIL USAC National Sprint Car season commences with "Winter Dirt Games VI" beginning with three consecutive nights of racing at Bubba Raceway Park in Ocala, Fla. on February 19-20-21 before the series heads to East Bay Raceway Park in Gibsonton, Fla. for events on February 26-27-28.

-end-

DARLAND SETS SIGHTS ON #23 AT OCALA FEB. 19-21;HINES CONTINUES TO CHALLENGE ALL-TIME RECORD

Dave Darland of Lincoln, Ind., whose USAC resume sets him apart from nearly every driver who ever sat in a race car, continues his quest to extend a remarkable USAC record when the 2015 USAC National season opens Feb. 19-20-21 at Bubba Raceway Park in Ocala, Fla.

"Winter Games VI" unfolds at Ocala and concludes Feb. 26-27-28 at East Bay Raceway Park in Gibsonton, Fla. and the AMSOIL USAC National Sprint Car races offer Darland the opportunity to extend a record which is simply amazing.

Darland earned his initial USAC National feature victory in 1993 at the "Tony Hulman Classic" in Terre Haute, Ind. and he's added at least one feature victory in each of the subsequent 21 seasons! That surpassed the record of 21 consecutive years established by A.J. Foyt (1959-1979) and Mel Kenyon (1962-1982).

Darland also is eyeing a significant 100th USAC National victory in 2015. He has 97 entering the season openers (30 Midgets, 53 Sprints and 14 Silver Crown), his 53rd Sprint victory surpassing Tom Bigelow's all-time mark of 52 last year.

Darland's 2015 season debuted with a trio of USAC Southwest/West Coast "special events" in Arizona which produced a pair of seconds and a third. He will again pilot the Phillips Motorsports entries in the 2015 AMSOIL National Sprint campaign, but this time with additional support from long-time USAC car owner Mike Curb.

"There are lots of reasons why I've been able to put this streak together," says Dave about the possibility of reaching the #23 milestone. "I had no intentions in 1993 of ever being able to achieve this, but I've been fortunate to have quality cars and teams and I continue to have that. Having the additional support of Mike Curb and Cary Agajanian in 2015 will be important to the team and we hope we can continue to make USAC history together. It'll be great to join the likes of Rich Vogler, A.J. Foyt and Mel Kenyon in the 100-win club and I'd like to get there as soon as possible. I not only feel good about my past, but certainly look forward to the future as we continue to seek success."

Darland is not the only driver on a consecutive victory streak. Tracy Hines of New Castle, Ind. has 19 consecutive years of scoring at least one USAC National win and would like to increase that streak to 20 during the 2015 openers. Hines' all-time National total stands at 91 (35 Midgets, 47 Sprints and 9 Silver Crown). The 47 Sprint wins rank third behind Darland and Bigelow.

A total of 40 tracks in 14 different states are included in the Darland USAC victory list, which also includes eight "regional" race wins in addition to his 97 Nationals.

-end-

GARDNER HEADLINES WESTERN AWARDS BANQUET

Damion Gardner, the 2014 AMSOIL USAC/CRA Sprint Car Champion, led a procession of USAC Champions and other special award recipients who were honored at Saturday night's annual USAC Western Awards Banquet in Paso Robles. Calif.

Emceed by Chris Kearns with a special address by long-time USAC supporter Ed Justice, Jr. of Justice Brothers, the ceremony played out before an audience at the Woodland Auto Display at the Estrella Warbirds Museum.

Gardner, of Concord, Calif., repeated his 2013 USAC/CRA laurels and was joined by 2014 USAC Champions Matt Mitchell of Yorba Linda, Calif. (West Coast Sprints), Ryan Bernal of Hollister, Calif. (Western Classic Sprints), Ronnie Gardner of Norco, Calif., (Honda Western Midgets), Chad Nichols of Colma, Calif. (Honda Western Pavement Midgets), Shawn Buckley of Simi Valley, Calif. (HPD Midgets) and Ashley Hazelton of Chatsworth, Calif. (HPD Dirt Midgets).

Rookie of the Year honors went to Logan Williams of Yorba Linda, Calif. (CRA Sprints), Trent Carter of Terre Bella, Calif. and Garrett Long of Porterville, Calif. (West Coast Sprints). Trevor Schmid of Stockton, Calif. (Western Classic Sprints), Jarid Blondel of Orange Calif. (Honda Western Midgets) and Joel Rayborne of West Covina, Calif. (HPD Midgets).

USAC prestigious "Race Organizer of the Year" award went to Kevin Montgomery.

Special awards were also presented to: John C. Anderson (the Bruce Bromme Mechanic of the Year), Julie Tanaka and Lance Jennings (the Evelyn Pratt Award), Damion Gardner (the Wilkerson Award) and Chad Nichols (the Joe Lynch Award).

-end-
IMPORTANT NOTICE REGARDING COUNTERFEIT PRODUCT

The SFI Foundation, Inc. has just been made aware of the existence of a counterfeit Head & Neck Restraint System that could pose a significant danger to those who purchase and use these products. For complete information regarding this matter, please click on either of the following links:

http://sfifoundation.com/important-notice-regarding-counterfeit-product/

http://sfifoundation.com/wp-content/pdfs/Notice2-4-15.pdf

Should you have any questions or comments regarding this matter, please feel free to contact the SFI office.

Sincerely,

CARL V. OLSON

Motorsports Manager

SFI Foundation, Inc.

-end-
WINTER CHALLENGE HEADS TO TUCSON FOR FRIDAY/SATURDAY EVENTS
By Lance Jennings
PHOENIX, AZ – JANUARY 29, 2015… Tomorrow night, the "4th Annual E&K Winter Challenge" featuring the USAC SouthWest and West Coast Sprint Cars will shift to USA Raceway in Tucson. Opening with a Friday night $2,000-to-win feature, the mini-series champion will crowned after Saturday's $4,000-to-win finale. Also showcasing IMCA Modifieds, Stock Cars, X-Mods, and Dwarf Cars on both nights, Friday's show will start at 7:00pm, while the Saturday's event will begin at $5:00pm For more event and ticket information, visit www.raceusaraceway.com.

Thanks to E&K Construction of Phoenix, the "Winter Challenge" is offering a $5,000 bonus with $2,000 going to the point champion as $1,000, $750, $500, and $250 will go to second through fifth. The lowest point driver that started all five main events will earn the $500 "Most Valuable Racer" award. USAC SouthWest Series rules apply and the purse information is at the bottom of this release.

After three rounds, "The People's Champion" Dave Darland of Lincoln, Indiana holds a ten point lead. Racing Mike Martin's #16B Ultimate Offroad / Sherwin-Williams Maxim, Darland recorded a third and two second place finishes at Canyon Speedway Park. Last year's Winter Challenge Champion also has one heat race win, one high point driver award, and 25 feature laps led to his credit. The veteran driver is tied for the most wins in the "Winter Challenge" and will be looking to add a USA Raceway win to his resume.

Broken Arrow, Oklahoma's Brady Bacon ranks second in the Winter Challenge point chase. Piloting Keith Ford's #73 Berry Pack / King Racing Products Spike, Bacon won the opening night feature and claimed two fourth place finishes. The defending USAC National Champion also has one heat race victory and 26 feature laps led in the mini-series. Bacon has two career Winter Challenge main event wins and will have his sights on a nice payday in Tucson.

Phoenix's R.J. Johnson sits third in the mini-series point standings. Driving Bobby Martin's #51 Weiler Farms / Pecon Builders Maxim, Johnson has earned a second, third, and fifth place finish in the Winter Challenge. The two-time USAC SouthWest Champion also has one heat race win at Canyon Speedway Park. Johnson will be looking to move up the point chase by sweeping the main events at USA Raceway.

"Chargin" Charles Davis Jr. of Buckeye is currently fourth in the Winter Challenge. Racing the Massey Motorsports' #50 RSS Industries / MP Environmental RSS, Davis has scored a fourth, fifth, and third place runs in the mini-series. The five-time Arizona Champion will be one of the favorites to watch at Tucson's 3/8-mile clay oval.

Hollister, California's Ryan Bernal sits fifth in the point chase. Piloting the Mike Phulps owned #56 Tri-L Mandarin Ranch / Core Power ART, Bernal crashed on opening night, scoring twelfth. The 2-time USAC Western Classic Champion has rebounded, scoring the last two feature wins, including one of the closest finishes in USAC history. Ryan will be looking to carry his momentum to victory circle at Tucson.

Among the other drivers expected to be in action are Dalten Gabbard, "The Magic Man" Mike Martin, Stevie Sussex, "The Real Deal" Rick Ziehl, David Dykes, Matt Lundy, Dennis Gile, Shon Deskins, and more.

USA Raceway is located at 4300 E. Los Reales Road in Tucson, Arizona. To get to the track, take Interstate 10 to exit 265. Drive 2.5 miles south on S. Alvernon Way, the 0.5 miles east on Los Reales Road. Advance tickets are on sale now and more event information can be found at www.raceusaraceway.com or calling (602) 258-7223 (RACE).
-----------------------------------------------
WINTER CHALLENGE CHAMPIONS:
2012-Tracy Hines, 2013-Bryan Clauson, 2014-Dave Darland.

WINTER CHALLENGE MAIN EVENT WINS:
3-Bryan Clauson, 3- Dave Darland, 3-Tracy Hines, 2-Brady Bacon, 2-Ryan Bernal, 2-Charles Davis Jr., 1-Colby Copeland, 1-R.J. Johnson, 1-Jon Stanbrough, 1-Richard Vander Weerd.

WINTER CHALLENGE POINT STANDINGS:
1. Dave Darland-197; 2. Brady Bacon-187; 3. R.J. Johnson-186; 4. Charles Davis Jr.-176; 5. Ryan Bernal-174; 6. Dalten Gabbard-152; 7. Mike Martin-149; 8. Stevie Sussex-139; 9. Rick Ziehl-121; 10. David Dykes-106; 11. Matt Lundy-79; 12. Dennis Gile-62; 13. Shon Deskins-57; 14. Dustin Cormany-42; 15. Andy Reinbold-41; 16. Josh Pelkey-40; 17. Jonas Reynolds-37; 18. Mark Morin-30.

JANUARY 30 PURSE:
1-$2,000; 2-$1,000; 3-$800; 4-$600; 5-$500; 6-$400; 7-$375; 8-$350; 9-$325; 10-$300; 11-$280; 12-$260; 13-$245; 14-$230; 15-$215; 16-$210; 17-$205; 18-$205; 19-$200; 20-$200.

JANUARY 31 PURSE:
1-$4,000; 2-$2,000; 3-$800; 4-$1,200; 5-$700; 6-$600; 7-$575; 8-$550; 9-$525; 10-$500; 11-$480; 12-$460; 13-$445; 14-$430; 15-$420; 16-$410; 17-$405; 18-$400; 19-$400; 20-$400.

2015 WINTER CHALLENGE SCHEDULE:
DATE - TRACK - LOCATION
January 30: USA Raceway - Tucson, AZ ($2,000-to-Win)
January 31: USA Raceway - Tucson, AZ ($4,000-to-Win)
-----------------------------------------------
This schedule is subject to change

RYAN BERNAL GOES WIRE-TO-WIRE IN $4,000 CANYON VICTORY
By Lance Jennings

PEORIA, AZ – JANUARY 26, 2015... Leading all 30-laps, Ryan Bernal of Hollister, California backed up Saturday's dramatic victory to claim his second straight win of the "E&K Winter Challenge." For Bernal, the $4,000 triumph at Kevin Montgomery's Canyon Speedway Park was his fourth career USAC SouthWest Sprint Car feature win. "The People's Champion" Dave Darland, "Chargin" Charles Davis Jr., Brady Bacon, and R.J. Johnson followed Ryan to the checkered flags.

Piloting the Mike Phulps owned #56 Tri-L Mandarin Racing / Core Power ART, Ryan Bernal started his evening by taking third in his heat race. Ranking fifth in passing points, the 2-time USAC Western Classic Champion grabbed the lead from his outside front-row starting spot and was not to be denied. Ryan has climbed to fifth in the Winter Challenge standings as the mini-series resumes Friday at Tucson's USA Raceway.

For the second race in a row, Lincoln, Indiana's "The People's Champion" Dave Darland has scored a second place finish. Racing Mike Martin's #16B Ultimate Offroad / Sherwin-Williams Maxim, Darland earned his first heat race victory of the Winter Challenge and was the night's high point driver. Starting sixth in the feature, Dave took advantage of a late race bobble by Davis to take the runner-up spot. By virtue of his strong performances, the veteran driver sits atop the Winter Challenge points heading to Tucson.

"Chargin" Charles Davis Jr. of Buckeye looked to have second well in hand until slipping to third in the closing laps. Driving the Massey Motorsports' #50 RSS Industries / MP Environmental RSS, Davis placed third in his heat race and ranked sixth in the nightly passing points. The five-time Arizona Champion is currently fourth in the mini-series point chase and will be looking to move up the standings with a win at USA Raceway.

Broken Arrow, Oklahoma's Brady Bacon stormed to fourth at Canyon Speedway Park after starting eighth. Piloting Keith Ford's #73 Berry Pack / King Racing Products Spike, Bacon ran fourth in his heat race and seated the USAC National Champion eighth in passing points. When the Winter Challenge resumes in Tucson, the opening night winner is second in the standings and ten points behind Darland.

R.J. Johnson of Phoenix claimed fifth in the 30-lap main event. Racing Bobby Martin's #51 Weiler Farms / Pecon Builders Maxim, Johnson was second to Dalten Gabbard in his heat race, ranking the 2-time USAC SouthWest Champion fourth in passing points. The second generation driver sits third in the Winter Challenge points and will be looking to sweep the Friday and Saturday features at Tucson.

After battling engine problems and arriving late to Canyon Speedway Park, Tempe's Stevie Sussex earned his second Winter Challenge "Hard Charger / Best Passing Job" honors. Charging to an eighth place finish after starting thirteenth, the pilot of Mike Burkhart's #21AZ Stratis Construction / Westin Diversified RSS ranks eighth in the mini-series. The young driver hopes to have solved all of his mechanical woes and battle for the checkered flags at USA Raceway.

Dalten Gabbard of Glendale raced to victory in the program's second 8-lap heat race. Driving the family owned #77 BG Chemicals / AZ Heat Trucking Maxim, Gabbard placed second in the nightly passing points and claimed sixth in the main event. Dalten will have his sights on adding the winning trophy from Tucson to his collection.

After an open practice session on Thursday, the USAC Southwest and West Coast Sprint Cars will return to action on Friday, January 30th, at Tucson's USA Raceway. Round #4 of the "E&K Winter Challenge" will also feature IMCA Modifieds, Stock Cars, X-Mods, and Dwarf Cars. Located at 4300 E. Los Reales Road in Tucson, Arizona, advanced tickets are on sale now and more event information can be found at www.raceusaraceway.com or calling (602) 258-7223 (RACE).

The USAC SouthWest Sprint Car Series would like to thank Sunoco Race Fuels, Hoosier Tire, Hose Advantage Store, and the Racers Advantage Store for their support. For more information on the series, visit www.southwestsprintcars.com, www.usacracing.com, or follow the series on Facebook (www.facebook.com/SouthwestSprintCars).

For more information on the USAC West Coast Sprint Car Series, visit www.westcoastsprintcars.com, www.usacracing.com, follow the series on Facebook (www.facebook.com/#!/pages/USAC-West-Coast-Sprint-Car-Series/369549755817), or Twitter (www.twitter.com/#!/USACwc360).
--------------------------------------------------------------
USAC SOUTHWEST/WEST COAST SPECIAL EVENT SPRINT RACE RESULTS:
January 25, 2015 – Peoria, Arizona – Canyon Speedway Park – "2015 E&K Winter Challenge"

FIRST HEAT: (8 laps)
1. Dave Darland (#16B Martin), 2. Dustin Cormany (#20 Deskins), 3. Ryan Bernal (#56 Phulps), 4. Matt Lundy (#98 Lundy), 5. David Dykes (#55NM Dykes), 6. Mark Morin (#28 Morin). NT

SECOND HEAT: (8 laps)
1. Dalten Gabbard (#77 Gabbard), 2. R.J. Johnson (#51 Martin), 3. Charles Davis Jr. (#50 Massey), 4. Brady Bacon (#73 Ford), 5. Mike Martin (#16 Martin), 6. Rick Ziehl (#74 Williams). NT

FEATURE: (30 laps – With Starting Positions)
1. Ryan Bernal (2nd), 2. Dave Darland (6th), 3. Charles Davis Jr. (1st), 4. Brady Bacon (8th), 5. R.J. Johnson (3rd), 6. Dalten Gabbard (5th), 7. Mike Martin (9th), 8. Stevie Sussex (13th, #21AZ Burkhart), 9. Matt Lundy (7th), 10. Rick Ziehl (12th), 11. Dustin Cormany (4th), 12. David Dykes (10th), 13. Mark Morin (11th). NT
----------------------------
FEATURE LAP LEADERS: Laps 1-30 Bernal
HARD CHARGER: Stevie Sussex (13th to 8th)

WINTER CHALLENGE POINT STANDINGSS:
1. Dave Darland-197; 2. Brady Bacon-187; 3. R.J. Johnson-186; 4. Charles Davis Jr.-176; 5. Ryan Bernal-174; 6. Dalten Gabbard-152; 7. Mike Martin-149; 8. Stevie Sussex-139; 9. Rick Ziehl-121; 10. David Dykes-106; 11. Matt Lundy-79; 12. Dennis Gile-62; 13. Shon Deskins-57; 14. Dustin Cormany-42; 15. Andy Reinbold-41; 16. Josh Pelkey-40; 17. Jonas Reynolds-37; 18. Mark Morin-30.

JANUARY 30 PURSE:
1-$2,000; 2-$1,000; 3-$800; 4-$600; 5-$500; 6-$400; 7-$375; 8-$350; 9-$325; 10-$300; 11-$280; 12-$260; 13-$245; 14-$230; 15-$215; 16-$210; 17-$205; 18-$205; 19-$200; 20-$200.

JANUARY 31 PURSE:
1-$4,000; 2-$2,000; 3-$800; 4-$1,200; 5-$700; 6-$600; 7-$575; 8-$550; 9-$525; 10-$500; 11-$480; 12-$460; 13-$445; 14-$430; 15-$420; 16-$410; 17-$405; 18-$400; 19-$400; 20-$400.

2015 E&K WINTER CHALLENGE SCHEDULE:
DATE - TRACK - LOCATION
January 29: USA Raceway - Tucson, AZ (Open Practice, 6-9pm)
January 30: USA Raceway - Tucson, AZ ($2,000-to-Win)
January 31: USA Raceway - Tucson, AZ ($4,000-to-Win)
-----------------------------------------------
This schedule is subject to change.

-end-
Bernal Steals Winter Challenge Night Two Win

PEORIA, Ariz. (January 24, 2015) - The term "narrowest of margins" doesn't do it justice.

"It" being the finish of Saturday night's 30-lap USAC Southwest vs. USAC West Coast Sprint Car feature event, as Hollister, California's Ryan Bernal edged Dave Darland at the line by just .005 seconds for the $2,000 winner's share in Round Two of the E&K Winter Challenge at Canyon Speedway Park.

Bernal's photo finish triumph wasn't the only close finish of the night either, as reigning track champion Ricky Thornton, Jr., rallied from 17th to win the 25-lap IMCA Modified feature with the winning move off the final corner. Other Saturday night winners included Jon Courchaine in Pure Stocks, Joel Huggins in Mod Lites and Gary Winter in Micro Sprints as a total of 124 cars filled the pit area.

Bouncing back from a grinding crash while dicing for the lead in Friday night's E&K Winter Challenge opener, Bernal rallied from the tenth position and snuck by Darland at the line to steal the win in the non-wing USAC Sprint Car main event.

"I saw the door open and I just gassed it," Bernal said afterward. "There was a lapper there but I was gonna move him if I had to, it feels great to get this win after what happened last night."

While Bernal started the feature outside the fifth row aboard the Tri-L Mandarin Ranch No. 56, Charles Davis, Jr., raced past front row starters Dalten Gabbard and Darland to snare the early lead.

Darland battled back in the Mike Martin No. 16 though, sliding past Davis, Jr., for the lead in turns one and two on the fifth round.

Following a quick red flag stoppage for Rick Ziehl's turn four flip with six laps in the books, Darland separated himself from the field at the midway point after a brief challenge from R.J. Johnson in traffic on the 13th lap.

With Darland out front, Bernal was seventh after Ziehl's tumble and among the top five by the tenth round. He was up to third by the midway point and held that spot behind Darland and Johnson when the race's final caution flew with five laps to go for a Dennis Giles spin in turn one.

As Darland took off on the cushion on the restart, Johnson ducked to the low line. Bernal took quick advantage, railing the topside around Johnson into second and closing in on Darland to challenge with two laps to go.

With Bernal still two car-lengths back entering the final pair of corners, Darland hesitated momentarily to negotiate his way around a lapped car coming off the final turn and opened a door that Bernal blasted right through.

While Bernal snuck by on the high side to take the win by five-thousandths of a second over Darland, Johnson settled for the show position with Friday night winner Brady Bacon in fourth.

The E&K Winter Challenge resumes with Round Three at Canyon Speedway Park on Sunday firing off at 5:00 p.m.

USAC Southwest vs. USAC West Coast Sprint Cars:

First Heat (8 Laps): 1. 73-Brady Bacon, 2. 50-Charles Davis, Jr., 3. 77-Dalten Gabbard, 4. 21az-Stevie Sussex, 5. 4-Jonas Reynolds, 6. 55nm-David Dykes, 7. 98-Matt Lundy.

Second Heat (8 Laps): 1. 16-Mike Martin, 2. 16b-Dave Darland, 3. 74-Rick Ziehl, 4. 51-R.J. Johnson, 5. 13-Dennis Giles, 6. 56-Ryan Bernal, 7. 20-Shon Deskins.

"A" Feature (30 Laps): 1. 56-Ryan Bernal, 2. 16d-Dave Darland, 3. 51-R.J. Johnson, 4. 73-Brady Bacon, 5. 50-Charles Davis, Jr., 6. 21az-Stevie Sussex, 7. 77-Dalten Gabbard, 8. 16-Mike Martin, 9. 98-Matt Lundy, 10. 4-Jonas Reynolds, 11. 55nm-David Dykes, 12. 13-Dennis Giles, 13. 74-Rick Ziehl, 14. 20-Shon Deskins.

-end-
BRADY BACON CLAIMS $2,000 CANYON "WINTER CHALLENGE" OPENER
By Lance Jennings

PEORIA, AZ – JANUARY 24, 2015... Taking the lead from "The Magic Man" Mike Martin on lap five, Brady Bacon of Broken Arrow, Oklahoma won the opening night of the "4th Annual E&K Construction Winter Challenge." For his efforts, the USAC National Champion earned $2,000 for taking Friday's USAC SouthWest and West Coast Sprint Car victory at Canyon Speedway Park. R.J. Johnson, "The People's Champion" Dave Darland, "Chargin" Charles Davis Jr., and Stevie Sussex rounded out the top-five drivers as the second round of the five-race mini-series gets underway tonight.

Making his first start in Keith Ford's potent #73 Berry Pack / King Racing Products Spike, Brady Bacon claimed the "Winter Challenge" opener for the second year in a row. After taking fourth in his heat race, the veteran driver ranked fourth in passing points and started third in the main event. Making his way forward, Bacon powered past Martin to grab the top spot but would soon have to contend with Ryan Bernal. The 2-time Western Champion briefly took command before flipping his mount on the seventeenth circuit. Ryan walked away, but his machine was done for the night. Once action resumed, Brady held off all challengers to score his third career SouthWest triumph.

Phoenix's R.J. Johnson claimed second at the checkered flags. Racing Bobby Martin's #51 Weiler Farms / Pecon Builders Maxim, the 2-time USAC SouthWest Champion scored the program's first 8-lap heat race win, placing third in passing points. Starting third in the feature, Johnson opened his 2015 campaign with another solid finish.

"The People's Champion" Dave Darland of Lincoln, Indiana charged from ninth to take third at Canyon Speedway Park. Driving Mike Martin's #16B Sherwin-Williams / Desert Building Materials Maxim, last year's Winter Challenge Champion ran third in the opening heat race to sit ninth in passing points.

Buckeye's "Chargin" Charles Davis Jr. ran fourth in the 30-lap feature after starting seventh. Piloting the Massey Motorsports' #50 RSS Industries / MP Environmental RSS, Davis ranked seventh in passing points after claiming third in the night's second 8-lap heat race.

Racing Mike Burkhart's #21AZ Stratis Construction / Westin Diversified RSS, Stevie Sussex of Tempe raced to the night's "Hard Charger / Best Passing Job" honors. Storming to a fifth place run from fourteenth, Sussex took seventh in the night's first heat race, placing him fourteenth in passing points.

Hollister, California's Ryan Bernal won the program's second 8-lap heat race. Driving Mike Phulps' #56 Tri-L Mandarin Ranch / Core Power ART, Bernal briefly took the lead from Bacon before contact with the wall resulted in a flip that ended his night. The 2-time USAC Western Classic Champion scored twelfth in the main event.

The USAC Southwest and West Coast Sprint Cars will return to action tonight, January 24th, at Canyon Speedway in Peoria. Round #2 of the "Winter Challenge" will also feature IMCA Modifieds, Stock Cars, Mini Sprints, and AMA Modlites. Located at 9777 West Carefree Highway, more event information can be found at www.canyonspeedwaypark.com or calling (602) 258-RACE (7223).

The USAC SouthWest Sprint Car Series would like to thank Sunoco Race Fuels, Hoosier Tire, Hose Advantage Store, and the Racers Advantage Store for their support. For more information on the series, visit www.southwestsprintcars.com, www.usacracing.com, or follow the series on Facebook (www.facebook.com/SouthwestSprintCars).

For more information on the USAC West Coast Sprint Car Series, visit www.westcoastsprintcars.com, www.usacracing.com, follow the series on Facebook (www.facebook.com/#!/pages/USAC-West-Coast-Sprint-Car-Series/369549755817), or Twitter (www.twitter.com/#!/USACwc360).
--------------------------------------------------------------
USAC SOUTHWEST & WEST COAST SPRINT SPECIAL EVENT RACE RESULTS:
January 23, 2015 – Peoria, Arizona – Canyon Speedway Park – "Winter Challenge"

FIRST HEAT: (8 laps)
1. R.J. Johnson (#51 Martin), 2. Josh Pelkey (#12 Allen), 3. Dave Darland (#16B Martin), 4. Brady Bacon (#73 Ford), 5. Mike Martin (#16 Martin), 6. David Dykes (#55 Dykes), 7. Stevie Sussex (#21AZ Burkhart). NT

SECOND HEAT: (8 laps)
1. Ryan Bernal (#56 Phulps), 2. Dalten Gabbard (#77 Gabbard), 3. Charles Davis Jr. (#50 Massey), 4. Rick Ziehl (#74 Williams), 5. Dennis Gile (#13 Gile), 6. Shon Deskins (#20 Deskins), 7. Andy Reinbold (#19 Underwood). NT

FEATURE: (30 laps – With Starting Positions)
1. Brady Bacon (3rd), 2. R.J. Johnson (4th), 3. Dave Darland (9th), 4. Charles Davis Jr. (7th), 5. Stevie Sussex (14th), 6. Mike Martin (1st), 7. Rick Ziehl (8th), 8. Andy Reinbold (13th), 9. David Dykes (11th), 10. Dalten Gabbard (5th), 11. Josh Pelkey (2nd), 12. Ryan Bernal (6th), 13. Shon Deskins (12th), 14. Dennis Gile (10th). NT
----------------------------
*Bernal and Pelkey flipped during the feature.

FEATURE LAP LEADERS: Laps 1-4 Martin, Laps 5-30 Bacon.
HARD CHARGER: Stevie Sussex (14th to 5th)

JANUARY 24, 30 PURSE:
1-$2,000; 2-$1,000; 3-$800; 4-$600; 5-$500; 6-$400; 7-$375; 8-$350; 9-$325; 10-$300; 11-$280; 12-$260; 13-$245; 14-$230; 15-$215; 16-$210; 17-$205; 18-$205; 19-$200; 20-$200.

JANUARY 25 & 31 PURSE:
1-$4,000; 2-$2,000; 3-$800; 4-$1,200; 5-$700; 6-$600; 7-$575; 8-$550; 9-$525; 10-$500; 11-$480; 12-$460; 13-$445; 14-$430; 15-$420; 16-$410; 17-$405; 18-$400; 19-$400; 20-$400.

2015 WINTER CHALLENGE SCHEDULE:
DATE - TRACK - LOCATION
January 24: Canyon Speedway Park - Peoria, AZ ($2,000-to-Win)
January 25: Canyon Speedway Park - Peoria, AZ ($4,000-to-Win)
January 29: USA Raceway - Tucson, AZ (Open Practice, 6-9pm)
January 30: USA Raceway - Tucson, AZ ($2,000-to-Win)
January 31: USA Raceway - Tucson, AZ ($4,000-to-Win)
-----------------------------------------------
This schedule is subject to change.

-end-
2015 DEBUTS WITH CANYON'S "WINTER CHALLENGE" OPENERS

The 4rd Annual "Winter Challenge" opens the next two weeks in Arizona as the 2015 USAC racing season gets under way with a flourish.

The USAC West Coast and Southwest Sprint Cars will compete in five races at two Arizona dirt tracks to kick off the year. Races at Canyon Raceway Park in Peoria are slated this week (January 23-24-25) and Tucson's USA Raceway hosts the Jan. 30 and 31 events.

E & K Construction of Phoenix has posted a $5,000 points fund to be distributed among the top five Winter Challenge Series point earners and the "Most Valuable Player" award, which goes to the lowest point earner starting all five A-features.

Defending series champions are Matt Mitchell of Yorba Linda, Calif. (West Coast) and R.J. Johnson of Phoenix, Ariz. (Southwest). Mitchell's title was his first under USAC sanction while Johnson captured his second consecutive championship.

Dave Darland is the defending "Winter Challenge" champion, while Bryan Clauson was the 2013 champion and Tracy Hines was the inaugural champ in 2012.

Last year's "Winter Challenge" races went to Darland (3 wins), Brady Bacon, Colby Copeland and Richard Vander Weerd. IN 2013 Clauson won three of the four races and Johnson also scored. The 2012 events, not sanctioned by USAC, were won by Hines (3), Charles Davis Jr. (2) and Jon Stanbrough.

-end-

"GOLD CROWN" MIDGETS NOW LABOR DAY WEEKEND

SPRINTS ADD OCTOBER DATE AT KENTUCKY LAKE

One new date and a rescheduled date for 2015 capture the headlines as USAC's 2015 racing schedules continue to sport new looks.

Race organizers Kevin and Tammy Gundaker are excited about the 2015 "Gold Crown Midget Nationals" at their Tri-City Speedway in Granite City, Ill. Their excitement stems from the move from October to the Labor Day weekend after weather adversely influenced the events in recent years. This year's Honda USAC National Midget races will occur on Friday and Saturday September 4 and 5.

Defending champion of the Gold Crown Midget Nationals is Christopher Bell, who claimed the 2013 title. Last year's event succumbed to rain.

AMSOIL USAC National Sprint participants can look forward to the first series race in Kentucky in 16 years and the first on dirt since 1990 when Kentucky Lake Motor Speedway in Calvert City hosts the Sprints October 17. The last series race on Kentucky dirt came at Comtrax Motor Speedway in Glasgow and was won by Jack Hewitt.

-end-
USAC's HONDA NATIONAL MIDGET SERIES

EXPANDS TO PENNSYLVANIA IN 2015

In 2015 the Honda National Midget Championship trail will include all of the major outdoor Midget events in the country, starting with the Kokomo Grand Prix in April and running through the famed Turkey Night Grand Prix on Thanksgiving Night in Perris, CA.

Rico Abreu is the defending champion of the series, while teammate Christopher Bell (the 2013 champion) is expected to be among primary challengers for the 2015 crown, along with Tracy Hines, who will continue his pursuit of the elusive USAC Triple Crown. Hines needs olny a National Midget title to accompany his previous championships in the AMSOIL National Sprint Cars and the Silver Crown Championship series to become USAC's sixth Triple Crown king.

The extremely popular Indiana Midget Week returns with five consecutive nights of racing June 10-14, while traditions like the Belleville Midget Nationals in Kansas, the "Gold Crown Midget Nationals"at Granite City, Ill. and the Four Crown Nationals"at Rossburg, Ohio all continue in 2015.

New to the calendar are back-to-back races May 29 and 30 at Plymouth (Ind.) Speedway) a weekend of special racing in June that will be announced in the coming days.

The "Chad McDaniel Memorial"is slated July 28 at Solomon Valley Raceway in Beloit, Kans. in advance of the Belleville, Kansas spectacular which features not only the Midgets July 30 and August 1 but also the USAC Silver Crown return to the High Banks July 31.

Eastern race fans will delight in the three-race Pennsylvania slate August 18-19-20 involving Path Valley Speedway Park in Spring Run, Lincoln Speedway in New Oxford and Susquehanna Speedway Park in Newberrytown. The co-sanctioned ARDC events mark the first time USAC's National Midgets have competed on Pennsylvania dirt in 26 years!

2015 Honda USAC National Midget Schedule

April 10 - Kokomo, IN/Kokomo Speedway

April 11 - Kokomo, IN/Kokomo Speedway

May 29 - Plymouth, IN/Plymouth Speedway

May 30 - Plymouth, IN/Plymouth Speedway

June 10 - @Gas City, IN/Gas City I-69 Speedway

June 11 - @Putnamville, IN/Lincoln Park Speedway

June 12 - @Bloomington, IN/Bloomington Speedway

June 13 - @Lawrenceburg, IN/Lawrenceburg Speedway

June 14 - @Kokomo, IN/Kokomo Speedway

June 26 -TBA/TBA

June 27 -TBA/TBA

July 28 - Beloit, KS/Solomon Valley Raceway

July 30 - Belleville, KS/Belleville High Banks

August 1 - Belleville, KS/Belleville High Banks

August 18 - #Spring Run, PA/Path Valley Speedway Park

August 19 - #New Oxford, PA/Lincoln Speedway

August 20 - #Newberrytown, PA/Susquehanna Speedway Park

September 4 - Granite City, IL/Tri-City Speedway

September 5 - Granite City, IL/Tri-City Speedway

September 26 - Rossburg, OH/Eldora Speedway

November 26 - Perris, CA/Perris Auto Speedway

#=Co-sanctioned by ARDC

"SILVER" LINING FOR THE HOLIDAY SEASON

USAC's 2015 Silver Crown Championship Series kicks off May 1 with the Hemelgarn Racing/Super Fitness "Rollie Beale Classic" as the series returns to the half-mile paved Toledo (Ohio) Speedway with an event supported by long-time and Indianapolis 500 winning car owner Ron Hemelgarn.

The 11-race slate winds from Ohio to Indiana, Illinois, Iowa and Kansas before heading back east through Ohio and into New York for the finale at the New York State Fairgrounds in Syracuse.

All six 2014 race winners will return, including five-time race winner and champion Kody Swanson, his brother Tanner, Bobby Santos, David Byrne, Shane Cockrum and Jerry Coons Jr.

One interesting change will find Coons piloting the famed #20 entry for long-time car owner Gene Nolen, while the #98 RPM/Fred Gormly machine will be driven in 2015 by former series champion Tracy Hines.

Former series champion Levi Jones also looks forward to competing in the Midwest mile dirt events.

"Most Improved" USAC driver Shane Cockrum, who scored a resounding 2014 hometown victory at the DuQuoin State Fairgrounds, will throw his hat in the ring for the title as he plans to compete in all of the scheduled races.

Other driver involvement in 2015 will include a new dirt car for David Byrne, who became the series' 100th different winner last year at Lucas Oil Raceway in Brownsburg, Ind. This will allow him to pursue the series championship as he competes in all 11 events.

AMSOIL USAC National Sprint Car Champ Brady Bacon, plus Sprint car regulars Justin Grant, C.J. Leary and Shane Cottle are also expected to be frequent competitors in 2015.

"I'm truly excited about the recent growth of the series," says coordinator Andy Hillenburg. "Toledo and Iowa are the start of series expansion and I expect more as the series continues to enjoy its enthusiasm."

In addition to Toledo, Iowa Speedway in Newton returns to the fold with an event on the 7/8-mile paved oval on June 20. Hillenburg adds that additional venues are on the radar for races in 2016 as the series continues expansion.

Hillenburg relates that he has talked to several prospective new teams which are expected to swell the car counts in the coming year.

Among the returning teams could be one led by long-time crew chief Bob Galas, who spearheaded the late Gary Bettenhausen's Silver Crown success and managed cars for numerous other top drivers, plus another fielded by long-time car owner Ray Kurtz, who supplied multiple winning entries for driver Chuck Gurney.

2015 USAC Silver Crown Schedule
May 1 Toledo, OH/Toledo Speedway

May 21 Indianapolis, IN/Indiana State Fairgrounds

May 23 @Brownsburg, IN/Lucas Oil Raceway at Indianapolis

June 20 Newton, IA/Iowa Speedway

July 2 Terre Haute, IN/Terre Haute Action Track

July 23 Brownsburg, IN/Lucas Oil Raceway at Indianapolis

July 31 Belleville, KS/Belleville High Banks (T)

August 22 Springfield, IL/Illinois State Fairgrounds

September 6 DuQuoin, IL/DuQuoin State Fairgrounds

September 26 Rossburg, OH/Eldora Speedway

October 10 Syracuse, NY/New York State Fairgrounds

@=1 pm start
(T)=Tentative

-end-

2015 USAC NATIONAL SCHEDULES ANNOUNCED

USAC's preliminary 2015 National racing schedules were distributed at the annual Performance Racing Industry trade show in Indianapolis, Ind. and continue to be formulated for what promises to be a spectacular 60th season of USAC competiton.

The Silver Crown, AMSOIL National Sprint Car and Honda National Midget schedules are projected to include more than 75 total events in 15 states, beginning with six "Winter Dirt Games" Sprint races in Florida. USAC's 2015 National calendar will conclude with the November 26 "Turkey Night Grand Prix" Midget race at Perris, Calif.

The Honda USAC National Midget slate is currently being finalized and will be released soon.

New on the Silver Crown calendar is the May 1 opener at Toledo (Ohio) Speedway and the June 20 appearance at Iowa Speedway in Newton.

Sprint car changes involve new venues at Gibsonton, Fla., Kansas City, Kans., New Richmond, Wisc. and Tucson, Ariz. East Bay Raceway Park in Gibsonton hosts rounds 4-5-6 of the "Winter Dirt Games VI" which debuts at Bubba Raceway Park in Ocala, Fla. Lakeside Speedway in Kansas City follows a pair of events in Nebraska. Cedar Lake Speedway in Wisconsin is part of a three-race swing in the Badger State. USA Raceway in Tucson closes out the Sprint car campaign with three nights of "Western World Championships" action.

Defending National series champions are Kody Swanson (Silver Crown), Brady Bacon (AMSOIL Sprint) and Rico Abreu (Honda National Midget).

2015 USAC Silver Crown Schedule
May 1 Toledo, OH/Toledo Speedway

May 21 Indianapolis, IN/Indiana State Fairgrounds

May 23 @Brownsburg, IN/Lucas Oil Raceway at Indianapolis

June 20 Newton, IA/Iowa Speedway

July 2 Terre Haute, IN/Terre Haute Action Track

July 23 Brownsburg, IN/Lucas Oil Raceway at Indianapolis

July 31 Belleville, KS/Belleville High Banks (T)

August 22 Springfield, IL/Illinois State Fairgrounds

September 6 DuQuoin, IL/DuQuoin State Fairgrounds

September 26 Rossburg, OH/Eldora Speedway

October 10 Syracuse, NY/New York State Fairgrounds

@=1 pm start
(T)=Tentative

2015 AMSOIL USAC National Sprint Car Schedule
February 19 Ocala, FL/Bubba Raceway Park
February 20 Ocala, FL/Bubba Raceway Park
February 21 Ocala, FL/Bubba Raceway Park
February 26 Gibsonton, FL/East Bay Raceway Park
February 27 Gibsonton, FL/East Bay Raceway Park
February 28 Gibsonton, FL/East Bay Raceway Park

April 4 Lawrenceburg, IN/Lawrenceburg Speedway
April 17 Bloomington, IN/Bloomington, IN
April 18 Haubstadt, IN/Tri-State Speedway
April 24 Eagle, NE/Eagle Raceway
April 25 McCool Junction, NE/Junction Motor Speedway
April 26 Kansas City, KS/Lakeside Speedway

May 8 Rossburg, OH/Eldora Speedway
May 9 Rossburg, OH/Eldora Speedway
May 15 Gas City, IN/Gas City I-69 Speedway
May 20 Terre Haute, IN/Terre Haute Action Track

June 2 #Bechtelsville, PA/Grandview Speedway
June 3 #New Oxford, PA/Lincoln Speedway
June 4 #New Egypt, NJ/New Egypt Speedway
June 6 #Port Royal, PA/Port Royal Speedway
June 7 #Newberrytown, PA/Susquehanna Speedway Park

July 4 Putnamville, IN/Lincoln Park Speedway
July 10 @Gas City, IN/Gas City I-69 Speedway
July 11 @Kokomo, IN/Kokomo Speedway
July 12 @Lawrenceburg, IN/Lawrenceburg Speedway
July 15 @Terre Haute, IN/Terre Haute Action Track
July 16 @Putnamville, IN/Lincoln Park Speedway
July 17 @Bloomington, IN/Bloomington, IN
July 18 @Haubstadt, IN/Tri-State Speedway

August 7 Superior, WI/AMSOIL Speedway
August 8 New Richmond, WI/Cedar Lake Speedway
August 9 Sun Prairie, WI/Angell Park Speedway
August 27 Kokomo, IN/Kokomo Speedway
August 28 Kokomo, IN/Kokomo Speedway
**August 29 Kokomo, IN/Kokomo Speedway

**September 19 Haubstadt, IN/Tri-State Speedway
September 26 Rossburg, OH/Eldora Speedway

October 3 Lawrenceburg, IN/Lawrenceburg Speedway

November 12 Perris, CA/Perris Auto Speedway
November 13 Perris, CA/Perris Auto Speedway
**November 14 Perris, CA/Perris Auto Speedway
November 19 Tucson, AZ/USA Raceway
November 20 Tucson, AZ/USA Raceway
**November 21 Tucson, AZ/USA Raceway

#=Eastern Invasion
@=Indiana Sprint Week

-en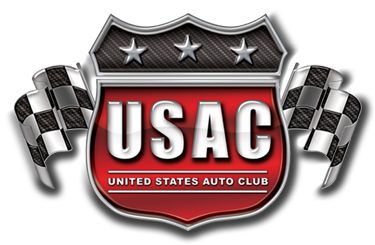 National Sprints
2015 points
Feb. 26
1. Chase Stockon 236
2. Kevin Thomas Jr. 222
3. Brady Bacon 220
4. Robert Ballou 211
5. Dave Darland 204
6. Chris Windom 196
7. Jon Stanbrough 189
8. C.J. Leary 176
9. Chad Boespflug 164
10. Justin Grant 162
National Midgets
FINAL
1. Rico Abreu 1045
2. Christopher Bell 1035
3. Tracy Hines 999
4. Bryan Clauson 954
5. Zach Daum 865
6. Tanner Thorson 792
7. Chris Windom 594
8. Michael Pickens 499
9. Dave Darland 452
10. Tyler Thomas 408

Silver Crown
FINAL
1. Kody Swanson 582
2. Tracy Hines 555
3. Bobby East 537
4. Chris Windom 469
5. Jerry Coons Jr. 408
6. A.J Fike 320
7. Jacob Wilson 306
8. Shane Cockrum 286
9. Caleb Armstron 259
10. Patrick Lawson 145
USAC/CRA
FINAL
1. Damion Gardner 1373
2. Mike Spencer 1104
3. Matt Mitchell 847
4. Cody Williams 831
5. Austin Williams 797
6. Brody Roa 790
7. Jake Swanson 687
8. R. Vander Weerd 656
9. Nic Faas 642
10. Ryan Bernal 526