TRI-CITY USAC SPRINT/MIDGET DOUBLEHEADER CANCELLED DUE TO FORECASTED RAIN

Due to forecasted rains throughout the evening tonight and early afternoon Friday, the May 19 USAC AMSOIL National Sprint Car and Midget doubleheader at Tri-City Speedway in Granite City, Illinois has been cancelled.

Night two of the "River Town Showdown" featuring the USAC AMSOIL National Sprint Cars this Saturday night, May 20, at Federated Auto Parts Raceway at I-55 in Pevely, Missouri is still on as scheduled.

Pit gates for Saturday night open at 3pm. Gates open at 4pm and cars are on track at 6pm.
-end-
Windom Looking to Unseat Swanson as Hoosier Hundred Champion

By Jay Hardin Track Enterprises Staff

Indianapolis (May 15, 2017)-When the May 25 Hoosier Hundred rolls around at the Indiana State Fairgrounds a number of questions will be filtering through the minds of race fans at the historic venue. Can Kody Swanson win his fourth consecutive Hoosier Hundred? Like Jackie Howerton in 1974, can one of several rookies pull off a major upset? Can defending Silver Crown champion Chris Windom win his fifth consecutive Silver Crown dirt track race and de-rail the Swanson steamroller?

Canton, Illinois native Chris Windom had a 2016 season that few others could dream of. He finished in the top 5 in every Silver Crown event last year and won three of the five events contested on dirt propelling Windom to his first national championship. Early in the year it looked as if the sprint car veteran might be knocked out of the Silver Crown title chase as his Fred Gormly mount broke during hot laps for the Hoosier Hundred. Fellow Illini Dennis McQuinn offered Chris the open seat in his famoung orange 14 and Windom ended the night with a fine fifth place run.

Two events Windom won in 2016 are still the buzz in the USAC pit area. He battled Bryan Clauson at Williams Grove to win the Horn/Schindler Memorial. On Labor Day weekend he passed veteran Jeff Swindell with three laps to go to win the Ted Horn 100 at DuQuoin, his first win on one of the historic mile dirt tracks. Just for good measure he won the finale at Eldora taking the point lead and title from Swanson in the process.

When owner Fred Gormly indicated he might retire over the winter, Windom went seeking a new ride and found one courtesy of fellow Illini Gene Kazmark. Kazmark, a Joliet native, hadn't fielded a car in the series since the 2001 Hoosier Hundred. With two cars at his disposal Windom continued the 2016 momentum by winning the season opening Sumar Classic at Terre Haute on April 3, leading 51 of the 100 laps. Unfortunately his pavement mount suffered mechanical woes at Phoenix and a substitute ride dropped out in the main event, leaving him 3rd in points behind leader Swanson and 2008 Silver Crown champ Jerry Coons, Jr.

Windom ran first on the historic "Track of Champions" in 2011 starting 18th and finishing 28th. He completed the 100 miles finishing 5th in his third start in 2014 and repeated the career best 5th on the Indy Mile last year. Windom faces a tough task in dethroning a driver who has won over $30,000 at the Indiana State Fairgrounds in the last three years and what could be the largest entry list in nearly a decade for the Hoosier Hundred.

The 2017 Hoosier Hundred takes place May 25 at the Indiana State Fairgrounds. Practice is slated to begin at 5 p.m. with qualifications after 6. Tickets can be obtained by calling Track Enterprises at 217-764-3200. A three day special Superticket for the full week of Indy including the Tony Hulman Classic at Terre Haute, the Hoosier Hundred, and the Carb Night Classic at Lucas Oil Raceway is also available at https://usacracing.ticketspice.com/2017-week-of-indy.

-end-

RIVER TOWN SHOWDOWN BORDER WAR BRINGS USAC TO ILLINOIS AND MISSOURI

By Richie Murray - USAC Media

In 1804, Lewis and Clark departed from the eastern edge of the Mississippi River to begin their expedition of the newly-acquired land to the west.

Two-hundred and thirteen years later, names like Justin Grant, Chad Boespflug, Chris Windom and Robert Ballou depart their homelands to explore uncharted and long-lost lands with the USAC AMSOIL Sprint Car National Championship while Tanner Thorson, Brady Bacon, Spencer Bayston and Jerry Coons, Jr. navigate toward the Arch for their annual trek to the Illinois/Missouri state line for a USAC National Midget clash at the river.

The first stop of the "River Town Showdown" brings a USAC National Sprint Car and National Midget doubleheader to one track for one night for the first time since 2010 at Tri-City Speedway in Granite City, Illinois.

Tri-City has become a traditional stop for the USAC National Midgets over the past several years. Even though Tanner Thorson claims Minden, Nevada as him hometown, he may as well have claimed a second permanent residence in Granite City, Illinois where he has spent his last five visits to the three-eighths-mile dirt oval in victory lane.

The last two seasons, Thorson swept every single night of the "Gold Crown Midget Nationals," scoring in back-to-back fashion in 2015 and followed that up with a three-peat in 2016.

With one more victory at Tri-City, Thorson would tie a long-standing USAC Midget record of consecutive wins by a driver at a single track. Between 1983 and 1986, Vogler practically owned Indiana's Terre Haute Action Track, winning six-straight on the half-mile.

Also on tap Friday night at Tri-City are the USAC National Sprint Cars, who make their first stop at the track since 2006. Last weekend, Justin Grant pocketed his third series victory of the year in a barnburner at Eldora to stay atop the standings.

Robert Ballou made his triumphant return to the cockpit last Friday and, one night later, was in victory lane after taking night two of #LetsRaceTwo at the "Big E."

The second round of the border war crosses the river to Federated Auto Parts Raceway at I-55 in Pevely, Missouri. It's been five years since the USAC National Sprint Cars took on the Show-Me State and the first ever stop by USAC at I-55.

Robert Ballou is a previous USAC Sprint Car winner in the state of Missouri and will be aiming for victory number two this weekend, but at I-55, he'll have to contend with the likes of local racing hero Hunter Schuerenberg. Hunter claimed February's "Winter Dirt Games" finale in Ocala, Florida, but the Sikeston native, as well as Greenwood's Clinton Boyles, are looking to break through as the first ever driver from Missouri to win a USAC Sprint feature in his homestate.

-end-
Hoosier Hundred Rookie Contender From...North Carolina?
By Danny Burton

The Tar Heel state may be known for stock car racing, but open wheel racers from North Carolina aren't the most common sight at an open wheel event, let along the Hoosier 100. But it looks like a North Carolina native, Johnny Petrozelle from Denton, North Carolina, will be traveling to the Indiana State Fairgrounds for the USAC Silver Crown annual Hoosier 100 on May 25.

Petrozelle, who will turn 27 on the day before the race, has been involved with racing since age 11, starting in WKA Champ Karts. He is a third-generation racer, with both of his grandfathers passing on the love of fast cars to the next generation. One grandfather owned a car, was a promoter, and published a racing publication that covered open wheel racing in Florida, as well as the East Coast. The other raced stock cars and midgets.

As noted, there was no open wheel presence in North Carolina, so Petrozelle began racing in the Allison Legacy Series, wheeling four-cylinder stock cars built and run by the famous NASCAR family. From there, he began a long association with Trevor Boys, a Canadian racer who had raced with NASCAR off and on through the 80s. Johnny drove the Boys open wheel modified on pavement for a few years.

"In 2012, the modified series went defunct. Trevor called me and said he had an old Gambler sprint car and if I could find anywhere to race it, he would let me keep it," said Petrozelle. Not only did he keep it, Petrozelle raced the sprinter in a new sprint car series begun by Ray Evernham that same year.

"Ray wanted to promote sprint car racing in North Carolina. It couldn't have come at a better time. I could race in the same discipline as my grandfathers and father had."

In recent years Petrozelle has divided his time running sprints on dirt and pavement with the MustSee Sprint Series. But in 2016 he aligned himself with car owner Curt Cornell. A Silver Crown car was purchased from Hoosier car owner/superwrench Mike Dutcher and plans were made for Johnny to come north and race in the 2017 season's opener at Terre Haute.

Petrozelle noted, "We made a ton of adjustments and we ended up 12th quick. During the race, I hooked a rut in turn three after about 30 laps and spun. I came back to finish 11th."

Yet another impressive side of this young man is his sense of history. "My next race is the Hoosier 100. Probably the coolest part of Silver Crown racing is the history behind each track and event. We are entering all six dirt shows this year and are trying to figure out how to run the whole tour next year."

With an awareness and attitude like that, especially from a racer from a place where stock cars rule, Johnny Petrozelle will be a welcome addition to the 2017 Hoosier 100 starting lineup.

On Thursday, May 25, fans will make the short trek to the east and the Indiana State Fairgrounds for the 63rd running of the Hoosier Hundred. The 100-mile race features the USAC Silver Crown Champ Car Series and, new this year, the Mid-American Stock Car Series. Not only does the Hoosier Hundred have a rich history, the Mid-American Stock Car competitors are looking forward to their first visit at the huge event.

Hoosier Hundred pit gates will open at 12:00, grandstands at 3:00, hotlaps start at 5:00, racing begins for Mid-Am at 7:00, with the Hoosier 100 scheduled for an 8:00 green flag. Reserved seating is available for the Hoosier Hundred by calling the Track Enterprises office, the Indiana State Fairgrounds, or through Ticketmaster. Reserved seats for adults are being sold for $25 presale or $30 at the gate. Infield tickets will be available for $15 for adults and $5 for kids 11 and under.

For more information on any of the events, visit www.trackenterprises.com, www.usacracing.com, or call the Track Enterprises office at 217-764-3200.

-end-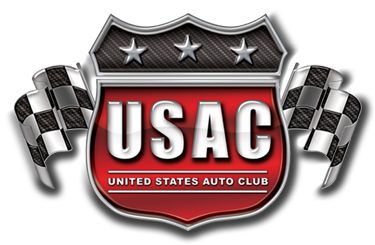 2017 points
National Sprints
May 13
1. Justin Grant 594
2. Chad Boespflug 528
3. Chris Windom 508
4. Chase Stockon 497
5. Tyler Courtney 399
6. Jarett Andretti 338
7. Kevin Thomas Jr. 332
8. C.J. Leary 331
9. Dave Darland 317
10. Shane Cottle 292
National Midgets
May 9
1. Brady Bacon 216
2. Spencer Bayston 186
3. Tanner Thorson 175
4. Jerry Coons Jr. 169
5. Justin Grant 168
6. Shane Golobic 151
7. Jake Neuman 125
8. Dave Darland 120
9. Tyler Courtney 113
9. Ryan Robinson 113
Silver Crown
April 29
1. Kody Swanson 134
2. Jerry Coons Jr. 116
3. Chris Windom 110
4. David Byrne 102
5. Damion Gardner 88
6. Aaron Pierce 75
7. Bobby Santos 73
8. C.J. Leary 67
9. H. Schuerenberg 61
9. Davey Hamilton 61
USAC/CRA
May 6
1. Damion Gardner 325
2. Brody Roa 291
3. Mike Spencer 269
4. Jake Swanson 257
5. Cody Williams 221
6. Austin Williams 220
7. Logan Williams 203
8. Chris Gansen 171
9. R. Vander Weerd 151
10. Tommy Malcolm 150