BUILDING ON THE FOUNDATION: Gravel & CJB Motorsports Begin Second Campaign Together

Pennsylvania based team encouraged by '16 successes; aims sights higher in '17

CARLISLE, PA. - February 9, 2017 - CJB Motorsports came into the 2016 season with a new driver and high expectations. Throughout a ten-month season and thousands of miles, CJB and driver David Gravel proved that the combination was to be a formidable pairing with nine wins, including marquee victories at Lernerville Speedway and Eldora Speedway.

"I think we met and even exceeded our expectations for it being our first year together as a team," said Gravel, driver of the GoMUDDY.com, J.R.C. Transportation Inc., C&S Lawn & Landscape #5. "We started had a couple of bumps early but once the summer months came around, we were really stout. I felt like we were one of the best cars in the country at that point and we won some big races. I'd say we were extremely happy with it."

With a solid (and successful) season under their belts, Gravel and the CJB team look forward to the 2017 season with many of the same goals. Atop the teams list remain victories at the prestigious 5 Hour ENERGY Knoxville Nationals, the Morgan Hughes National Open and the Kings Royal, a double-digit win season and a World of Outlaws Craftsman Sprint Car Series championship.

"Every sprint car has that goal of winning those big races and a championship each year," said Gravel. "We're no different there. I think we are really looking to start off our year better. We don't want to be chasing for much of the season. I think we were 300 some points behind Brad (Sweet) at one point. We don't want that this year. We feel confident, though, that we came come out of the gate better. Barry (Jackson) and I have a year of working together, we're using the same equipment and engines and our guys have put in a ton of work over the winter. I think we'll meet that goal."

Rain washed away racing action at Bubba Raceway Park near Ocala, Fl. last year for the team. They will attempt to begin their season with the Arctic Cat All Star Circuit of Champions as the series sanctions three nights of racing action at the 3/8ths of a mile oval. Gravel previously competed at the track when he was an All Star regular.

"Bubba is a fun place to race," said the native of Watertown, Conn. "You always want to win when you head into a track. This is no different but there will be a bit of readjusting to driving and knocking the rust off. I didn't head down to Australia this year so part of it will be me getting back into the swing of things. I don't think that will take along at all with the amount of detail work Barry and the crew have put in. We have a few nights here with the All Stars to get ready.
I'm looking forward to it for sure."

Once the checkered flag falls in Ocala, the series and CJB Motorsports will head 40 miles down the road to Volusia Speedway Park for the annual DIRTcar Nationals. Five nights of sprint car action await the team at the worlds fastest half mile.

-end-
WoO heads to Badlands Motor Speedway in 2017

CONCORD, N.C.-- Badlands Motor Speedway will place host to the World of Outlaws Craftsman® Sprint Car series for the eight consecutive year with a two-day show on July 1-2.

Last year, Donny Schatz and Brad Sweet went to victory lane. The series has competed 41 times at the 3/8th's-mile bullring since 1983.

-end-
Sheldon Haudenschild Joins the Outlaws in 2017

Haudenschild to pave his own way in the series

CONCORD, N.C. - February 3, 2017 - The Haudenschild legacy continues in the World of Outlaws Craftsman® Sprint Car Series. Haudenschild Racing announced Thursday that Sheldon Haudenschild will pilot the No. 93 car in the series' 40th season. As a second generation Outlaw, Haudenschild seeks to build his own name on one of the most prestigious national tours in dirt racing.

"The Outlaws is everything," Haudenschild said. "It's something I grew up around and what my dad did. I've probably been to as many Outlaw races as anyone - not racing them but watching them when I was younger. To have the opportunity to do it myself is huge."

His father, Jac Haudenschild, has collected 56 series wins, which ranks him 13th all-time. Jac ran his first full season with the series in 1986, but it was not until the mid-1990s that Sheldon began to watch his dad race. The 23-year-old now has the opportunity to complete his first-ever full season with the Outlaws, though he has raced sporadically with the series. At 16, Sheldon competed in 34 races between the 360 and 410 sprint classes - one of those starts being his first World of Outlaws race.

On September 25, 2009, Sheldon and Jac had the opportunity to race on the same track at Eldora Speedway, a local track for the Wooster, Ohio family. Sheldon finished sixth in the C-Main, while his father earned a top-10 finish. Since the first year in 2009, Sheldon has pieced together a team in hopes to run a national tour; he was successful, having run the past two seasons with the Arctic Cat All Star Circuit of Champions. Now, he commits to a larger schedule of 90-plus races in a 10-month span.

"I've had good guidance from my dad, but still this stuff is not handed to you by any means," said Sheldon, who will field his own car. "The past couple years, my mom and dad have transitioned [Haudenschild Racing] over to me. They're letting me find my own money and do it on my own. My dad's letting me learn on my own, and I think that's the best way someone can learn."

When Sheldon joined a national tour two years ago, he took control of his racing team. The young gun handles all of the operations surrounding his team - a team that started with one motor, one crew member and a heap of used tires. In 2015, Sheldon was joined by family friend and long-time crew chief for his father, Bonzai Bruns. The duo finished in the top 10 in both seasons with the All Stars. In that time the team has grown - more than doubling its crew - and together they have built an inventory fit for a rigorous schedule.

"It's always been a goal of ours, and we've been putting a lot of work into our own program," Sheldon said. "I kind of got to the point where I didn't want to stall out as a driver. I felt it was the time to make that move and just give it a shot really. People don't realize how much work goes into this. We don't have a lot of money, so the more work you put in, the more you're going to get out of it."

Haudenschild Racing will not only kick off its inaugural season with the Outlaws, but also do it on uncharted territory. Sheldon will be competing at the 46th Annual DIRTcar Nationals at Volusia (Fla.) Speedway Park for the first time in his career.

"I've never had the chance to race sprint cars in Florida although I've been a lot with my dad," Sheldon said. "Running our own deal we never had the money to go down this early in the year. We're really excited to get this rolling and get some races under my belt."

-end-

Donny Schatz To Carry Arctic Cat Colors in 2017

Leading Powersports Manufacturer Aligns with Tony Stewart Racing And Eight-Time World of Outlaws Champion

INDIANAPOLIS (Feb. 2, 2017) – For the past 20 years, Donny Schatz has attacked the terrain of dirt tracks all across the United States in his quest to become the best Sprint car racer in the world. The driver for Tony Stewart-Curb/Agajanian Racing (TSR) is coming off his eighth World of Outlaws (WoO) Craftsman Sprint Car Series championship and is looking to continue raising the bar this season in grassroots racing's most challenging series with a new partner that shares his passion for reaching greatness and possesses a mindset without limits.

Arctic Cat, a world leader in designing, engineering and manufacturing all-terrain vehicles (ATVs), snowmobiles and recreational off-highway vehicles (side-by-sides or ROVs), announced today a partnership with TSR and Schatz that includes primary sponsorship of the TSR No. 15 Arctic Cat J&J that the Fargo, North Dakota driver will compete with at more than 90 races from coast to coast in 2017, beginning next week in Florida. In addition, Arctic Cat will also be co-primary sponsor on the TSR No. 14 that Tony Stewart will pilot in more than 50 races on dirt in 2017.

"We are extremely excited today to announce the partnership between Arctic Cat and Tony Stewart Racing," said Greg Williamson, chief marketing officer, Arctic Cat. "This is a truly unique opportunity, by partnering with Tony Stewart Racing, which sets the standard in short track racing, and Donny Schatz, the best driver in Sprint car racing, we continue to reinforce our commitment to be the best in everything we do. Donny is not only a great racer, but an Arctic Cat customer who uses our vehicles both for fun and to get work done when he's not behind the wheel of his 900-horsepower Sprint car. He, along with the people who live and breathe Sprint car racing are a great fit for our brand. This partnership puts us in an ideal environment to showcase the Arctic Cat line of products and welcome everyone to the wide world of Arctic Cat."

"I've been blessed to be around incredible people throughout my career and I'm so excited to be joining the Arctic Cat family," Schatz said. "It started with my parents giving me the chance to pursue a dream of becoming a World of Outlaws driver and then Tony coming along and bringing me into his organization. We've worked extremely hard to be the best and are always striving to find ways to get better. I'm not sure I have the words to accurately describe my emotions about getting to drive the Arctic Cat 15 this year. I'm blown away. They are a company that's from right up here in my neck of the woods and I've been on Cats for as long as I can remember. Whether we were working my grandpa's farm or tackling the snow for fun, Arctic Cat has been a big part of my life and now we get to venture into another chapter together. We've got a motivated group of people at TSR ready to attack dirt tracks across the country with a black and green racecar. I can't wait to start this ride."

The partnerships with TSR for Arctic Cat continue the brand's involvement in short-track racing. Both Schatz and Stewart will make their 2017 debut next week in the Arctic Cat All-Star Circuit of Champions-sanctioned Bubba Army Winter Nationals at Bubba Raceway Park in Ocala, Florida. The event also kicks off Arctic Cat's second season as title sponsor of the Sprint car series owned by Stewart.

"I've been involved with racing most of my life and one thing that has been a constant throughout is the importance of relationships," Stewart said. "I've had the pleasure of working with and getting to know the people at Arctic Cat over the past decade and, like I said when they renewed their partnership with the All-Stars, we are family. To have Arctic Cat continue being part of the All-Stars' family for the next two years is something I'm really proud of. And I'm honored to see that relationship carry over to our TSR teams and have them aligned with Donny Schatz and the crew we've assembled on that 15 team. It's a potent combination and one that's aiming to continue to set the standard in Sprint car racing. I'm excited I get the chance to do some Sprint car racing this year myself, and having Arctic Cat as part of the ride is an added bonus. We're beyond honored to be part of something like this."

-end-
Brent Marks unveils 2017 design for World of Outlaws campaign

MYERSTOWN, PA. (January 29, 2017) - The "Myerstown Missile" Brent Marks will launch his first-ever campaign with the World of Outlaws Craftsman Sprint Car Series with a new look, as well as a new number, each commemorating a major step in his racing career.

"Chad Baker from Baker Graphics did a fantastic job bringing this new car to life," Brent Marks explained. "He works hard and always makes sure we have great looking race cars. I'm sure a lot of people will ask why we decided to drop the 'M' that used to be a part of our number. With this being a big step in my career - the biggest chapter of my career - I wanted to commemorate that. Despite the color and number changes, our attitude has not. We are going to work as hard as we can to represent everyone involved at the highest level."

The Myerstown, Pennsylvania, native will begin his rookie campaign with the "Greatest Show On Dirt" with three, full nights of competition on February 17-19 at the Volusia Speedway Park near Barberville, Florida. The 2017 World of Outlaws Craftsman Sprint Car Series campaign features nearly 100 events throughout all four corners of the United States and Canada; the most demanding schedule in all of motorsports.

"The last few months have been very productive," Marks explained. "Not only for our race team, but for me personally. This is obviously a giant step in my career and I wanted to make sure everything was taken into consideration. The level of support that is behind me is humbling. My sponsors, my team, my family; it's a perfect combination and I can't thank them all enough for allowing me to live out my dream."

-end-

2017 World of Outlaws Sprint Car Series Schedule Announced

Outlaws to break ground at three tracks

*Tentative schedule - subject to change
Friday, February 17, 2017 Volusia Speedway Park
Saturday, February 18, 2017 Volusia Speedway Park
Sunday, February 19, 2017 Volusia Speedway Park

Friday, March 03, 2017 Lone Star Speedway
Saturday, March 04, 2017 Gator Motorplex
Thursday, March 09, 2017 Las Vegas Motor Speedway Dirt Track
Friday, March 10, 2017 Las Vegas Motor Speedway Dirt Track
Friday, March 17, 2017 Stone Chevrolet Tulare Thunderbowl Raceway
Saturday, March 18, 2017 Stone Chevrolet Tulare Thunderbowl Raceway
Friday, March 24, 2017 Stockton Dirt Track
Saturday, March 25, 2017 Stockton Dirt Track
Wednesday, March 29, 2017 Placerville Speedway
Friday, March 31, 2017 Keller Auto Speedway at Kings Fairgrounds

Saturday, April 01, 2017 Perris Auto Speedway
Fiday, April 07, 2017 Cocopah Speedway
Saturday, April 08, 2017 Arizona Speedway
Sunday, April 09, 2017 Arizona Speedway
Friday, April 14, 2017 Devil's Bowl Speedway
Saturday, April 15, 2017 Devil's Bowl Speedway
Friday, April 21, 2017 Riverside International Speedway
Saturday, April 22, 2017 Raceway at I-55
Friday, April 28, 2017 Plymouth Speedway
Saturday, April 29, 2017 Tri-State Speedway

Friday, May 05, 2017 Missouri State Fair Speedway
Saturday, May 06, 201 81 Speedway
Friday, May 12, 2017 Eldora Speedway
Saturday, May 13, 2017 Eldora Speedway
Wednesday, May 17, 2017 Lincoln Speedway
Friday, May 19, 2017 Williams Grove Speedway
Saturday, May 20, 2017 Williams Grove Speedway
Sunday, May 21, 2017 Weedsport Speedway
Tuesday, May 23, 2017 New Egypt Speedway
Fiday, May 26, 2017 The Dirt Track at Charlotte Motor Speedway
Monday, May 29, 2017 Lawrenceburg Speedway

Thursday, June 01, 2017 Jackson Motorplex
Friday, June 02, 2017 Jackson Motorplex
Saturday, June 03, 2017 Jackson Motorplex
Friday, June 09, 2017 Knoxville Raceway
Saturday, June 10, 2017 Knoxville Raceway
Tuesday, June 13, 2017 Eagle Raceway
Friday, June 16, 2017 River Cities Speedway
Saturday, June 17, 2017 Red River Valley Speedway
Tuesday, June 20, 2017 Granite City Speedway
Friday, June 23, 2017 West Liberty Raceway
Saturday, June 24, 2017 Beaver Dam Raceway
Tuesday, June 27, 2017 The Dirt Oval @ Route 66 Raceway
Thursday, June 29, 2017 Deer Creek Speedway

Saturday, July 01, 2017 Badlands Motor Speedway
Sunday, July 02, 2017 Badlands Motor Speedway
Friday, July 07, 2017 Cedar Lake Speedway
Saturday, July 08, 2017 Cedar Lake Speedway
Tuesday, July 11, 2017 Attica Raceway Park
Thursday, July 13, 2017 Eldora Speedway
Friday, July 14, 2017 Eldora Speedway
Saturday, July 15, 2017 Eldora Speedway
Tuesday, July 18, 2017 Lernerville Speedway
Friday, July 21, 2017 Williams Grove Speedway
Saturday, July 22, 2017 Williams Grove Speedway
Sunday, July 23, 2017 Ransomville Speedway
Tuesday, July 25, 2017 Ohsweken Speedway
Friday, July 28, 2017 Hartford Speedway
Saturday, July 29, 2017 Wilmot Raceway

Friday, August 04, 2017 Raceway at I-55
Saturday, August 05, 2017 Raceway at I-55
Wednesday, August 09, 2017 Knoxville Raceway
Thursday, August 10, 2017 Knoxville Raceway
Friday, August 11, 2017 Knoxville Raceway
Saturday, August 12, 2017 Knoxville Raceway
Friday, August 18, 2017 River Cities Speedway
Sunday, August 20, 2017 NoDak Speedway
Friday, August 25, 2017 Black Hills Speedway
Saturday, August 26, 2017 BMP Speedway
Wednesday, August 30, 2017 Central Washington State Fair Raceway

Friday, September 01, 2017 Skagit Speedway
Saturday, September 02, 2017 Skagit Speedway
Monday, September 04, 2017 Grays Harbor Raceway
Wednesday September 06, 2017 Willamette Speedway
Friday, September 08, 2017 Silver Dollar Speedway
Saturday, September 09, 2017 Silver Dollar Speedway
Tuesday, September 12, 2017 TBA
Friday, September 15, 2017 Calistoga Speedway
Saturday, September 16, 2017 Calistoga Speedway
Friday, September 22, 2017 Eldora Speedway
Saturday, September 23, 2017 Lernerville Speedway
Thursday, September 28, 2017 Williams Grove Speedway
Friday, September 29, 2017 Williams Grove Speedway
Saturday, September 30, 2017 Williams Grove Speedway

Friday, October 06, 2017 TBA
Saturday, October 07, 2017 Fulton Speedway
Friday, October 13, 2017 TBA
Saturday, October 14, 2017 Port Royal Speedway
Friday, October 20, 2017 Lakeside Speedway
Saturday, October 21, 2017 Salina Highbanks Speedway
Friday, October 27, 2017 Dodge City Raceway Park
Saturday, October 28, 2017 Dodge City Raceway Park

Thursday, November 02, 2017 The Dirt Track at Charlotte Motor Speedway
Friday, November 03, 2017 The Dirt Track at Charlotte Motor Speedway
Saturday, November 04, 2017 The Dirt Track at Charlotte Motor Speedway

-end-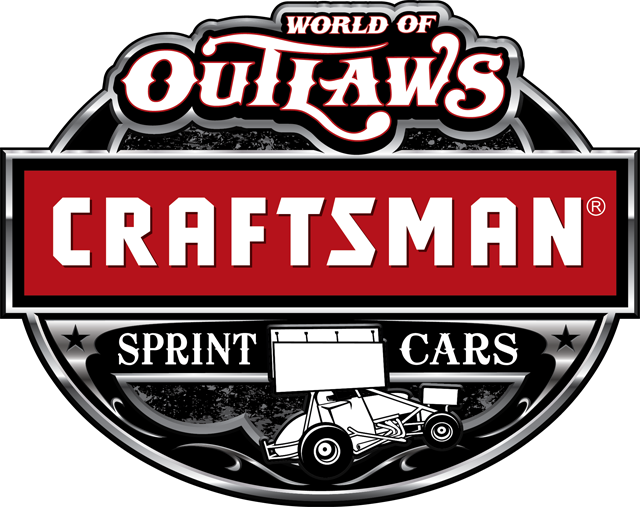 2016 Points

FINAL
1. Donny Schatz 11321
2. Daryn Pittman 11007
3. David Gravel 10978
4. Brad Sweet 10973
5. Joey Saldana 10800
6. Shane Stewart 10773
7. Jason Johnson 10256
8. Logan Schuchart 10127
9. Jason Sides 9866
10. Paul McMahan 9454